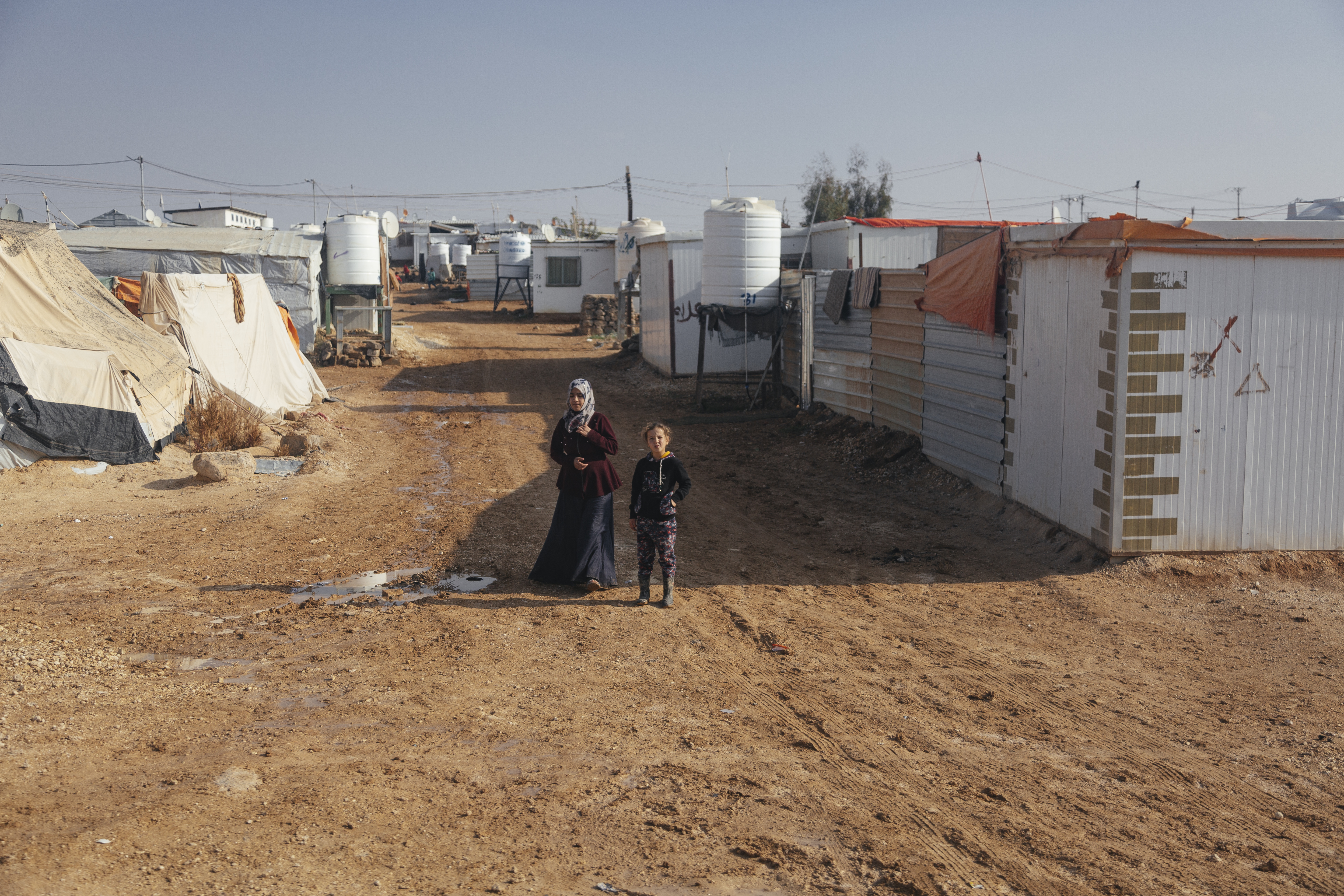 Zaatari Refugee Camp
Harris Public Policy students visited Zaatari refugee camp as part of the 2018 Pearson International Conflict Seminar to Jordan, where they met with Syrian refugees leading NGO programming within the camp.
Ramin Kohanteb/The Pearson Institute
Uniting
Research and Policy
Go Back
Rini Cherian
Pearson Fellow
MPP Candidate
Rini Annie Cherian, an MPP student at the Harris School of Public Policy, is a dedicated urban policy practitioner with a strong track record of collaborating with state and local governments in India. Before joining the university, Rini served as Program Manager at Praja Foundation, India, where she played a pivotal role in leading initiatives related to Praja's research publications.
Her responsibilities included strategizing research studies to identify necessary policy changes in 28 capital cities across India, actively engaging with various stakeholders to advocate for reforms that empower citizens, particularly those from vulnerable groups in society. Through rigorous research methods, Rini identified a significant disparity in the distribution of primary healthcare facilities in Mumbai, with areas of higher low-resource households having disproportionately fewer facilities and limited operating hours. 
Rini's passion for inclusive healthcare policies drove her to take action. Leading a strong advocacy campaign, she engaged with council members to raise awareness about healthcare access challenges. Her research-based recommendations and active participation in public health forums led to the extension of healthcare facility operating hours to 14 hours by the Municipal Corporation of Mumbai (BMC). Additionally, their ongoing interactions secured a budget allocation of INR 400 crores for 200 new primary healthcare centers. Rini's commitment to creating effective change through democratic means has significantly impacted healthcare accessibility. In addition, Rini has represented the organization at press conferences and actively contributed to interviews on media channels, effectively using these platforms to advocate for inclusivity in existing policy discourse. 
She holds a Master's degree in economics from Symbiosis School of Economics with a specialization in Urban Development and a Bachelor's degree in economics from Mumbai University.

Baidoa, Somalia
Makeshift, temporary shelter made of plastic and clothing at a refugee center in Baidoa, Somalia.