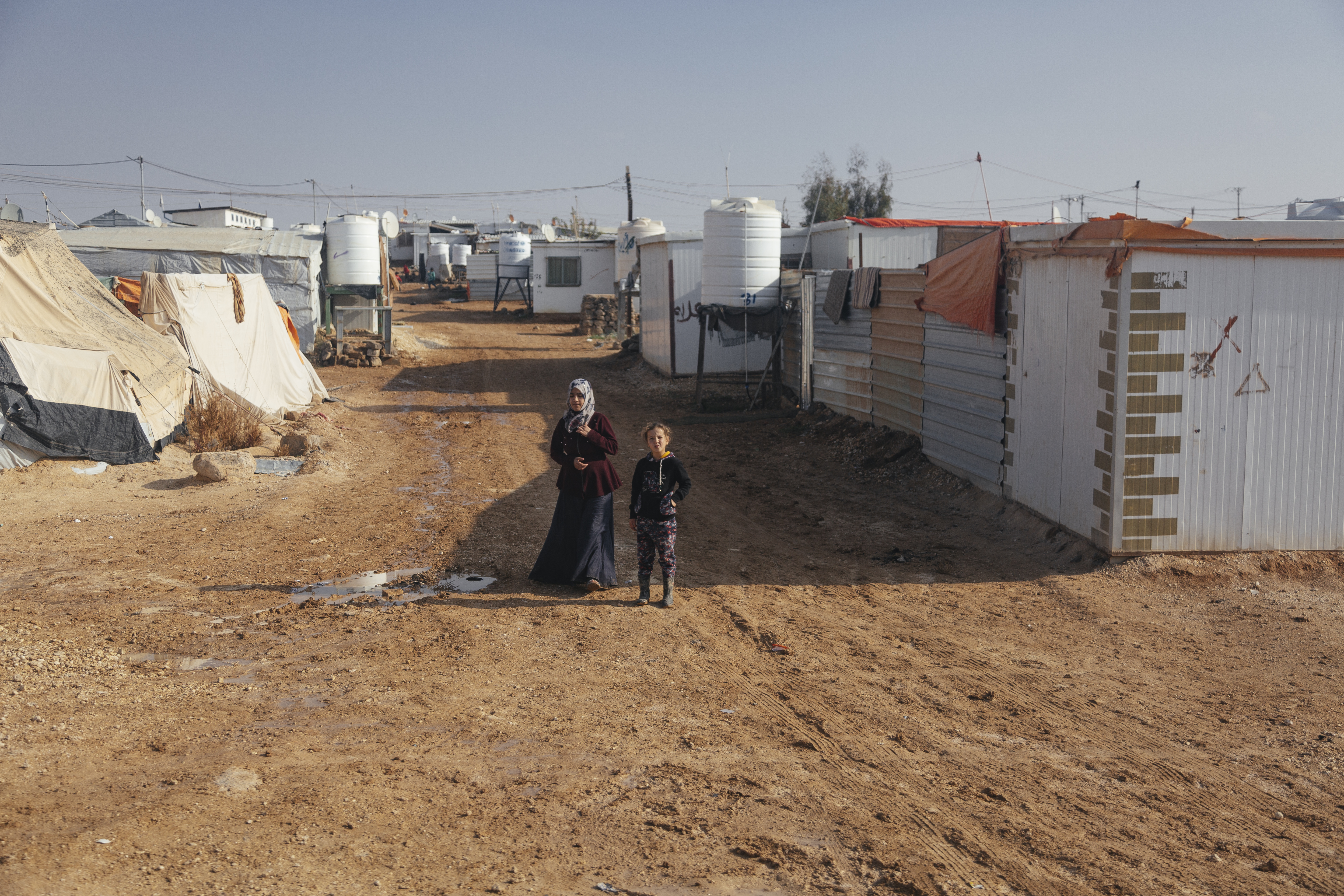 Zaatari Refugee Camp
Harris Public Policy students visited Zaatari refugee camp as part of the 2018 Pearson International Conflict Seminar to Jordan, where they met with Syrian refugees leading NGO programming within the camp.
Ramin Kohanteb/The Pearson Institute
Uniting
Research and Policy
Go Back
Viktoriia Shcherba
Pearson Fellow
MPP Candidate
Viktoriia Shcherba is an MPP student at Harris School of Public Policy from Kyiv, Ukraine. Her academic pursuits revolve around political and economic development, post-war reconstruction, conflict prevention, UN reform, and sanctions.
Before embarking on her journey at Harris, Viktoriia served as a policy adviser to Members of the Parliament of Ukraine and as an adviser to the Ukrainian delegation to the Inter-Parliamentary Union. Additionally, she actively contributes to the Ukrainian Parliament's efforts within the Council of Europe. Viktoriia has gained valuable experience through internships with a member of the European Parliament and at the Office of the President of Ukraine, Volodymyr Zelenskyy.
Throughout her career, Viktoriia has been dedicated to fostering inter-parliamentary cooperation, with a particular focus on establishing enduring connections with representatives from African, Asian, and Latin American states.
Moreover, Viktoriia has demonstrated her commitment to social causes as a coordinator of several political and social campaigns. One notable initiative she led was the 'LightUpUkraine' campaign, aimed at raising funds for generators to power Ukrainian hospitals.
Fluent in German, French, and possessing elementary proficiency in Chinese, Viktoriia earned her bachelor's degree in international economic relations from Kyiv National University, during which she also completed an exchange semester at the University of Vienna.
As a Pearson Fellow, Viktoriia aspires to gain extensive knowledge and invaluable insights in the field of economic development. She is determined to use this experience to make significant contributions to Ukraine's economic development and post-war recovery and reconstruction efforts, thereby helping her home country thrive in the aftermath of challenges.

Baidoa, Somalia
Makeshift, temporary shelter made of plastic and clothing at a refugee center in Baidoa, Somalia.