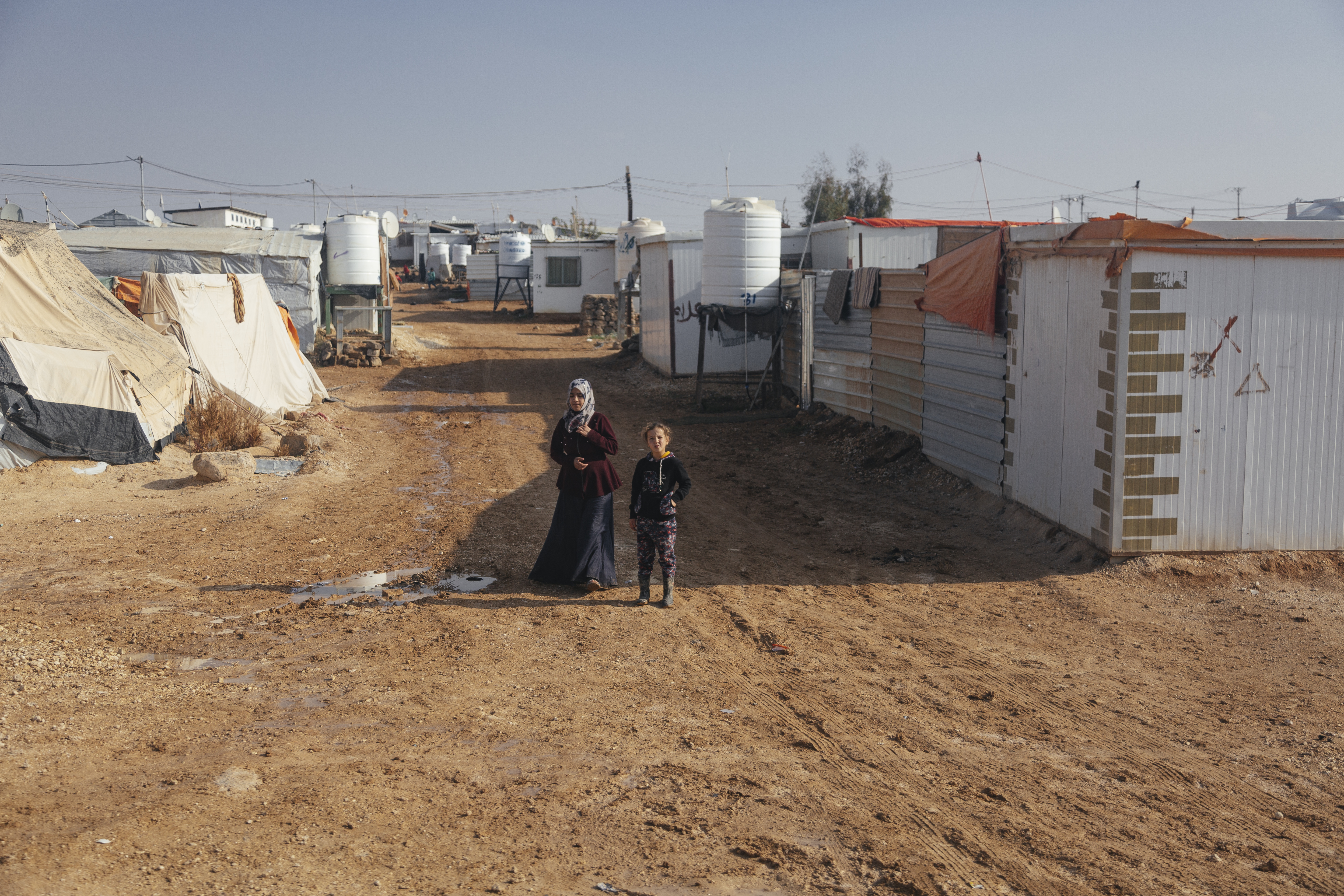 Zaatari Refugee Camp
Harris Public Policy students visited Zaatari refugee camp as part of the 2018 Pearson International Conflict Seminar to Jordan, where they met with Syrian refugees leading NGO programming within the camp.
Ramin Kohanteb/The Pearson Institute
Uniting
Research and Policy
Go Back
Ximena Valenzuela Cabrera
Pearson Fellow
MPP Candidate
Ximena Mónica Valenzuela Cabrera is an MPP student at Harris School of Public Policy from Lima, Peru. She has a deep interest in solving the structural problems that triggered the political, social, and institutional crisis in Latin America in recent years, as well as the context of social inequality that surrounds it.
Her social and political sense inspired her to get involved in different initiatives to create a positive impact. She is a founding member of WISTA Perú, an International Association member of WISTA INTERNATIONAL, originally established in England in 1974, with a presence in 56 countries around the world, which aims to reduce gender bias in the port, maritime, foreign trade, and logistics sectors. She was part of the first Executive Committee of WISTA Perú as well as a member of the Human Resources Committee of WISTA INTERNATIONAL. 
She is the founding member of the non-profit association "PENSAMIENTO Y ACCIÓN SOLIDARIA," which works hand in hand with social groups to become a relevant actor in the political field. 
Before joining the University of Chicago, Ximena worked for almost ten years as a legal specialist in the public and private sectors, where she participated in the structuration of projects of national relevance that aim to reduce the public infrastructure and services gap, improve the life condition of the Peruvian people, and foster economic growth and social development. Furthermore, Ximena worked in important law firms to provide legal consultation in the execution of public projects related to the provision of services in sectors such as ports, highways, telecommunication, and sanitation. 
Valenzuela supports future generations through her work as an assistant professor in Administrative and Telecommunications Law courses in the Law Faculty at Pontificia Universidad Católica del Perú. 
Ximena is a lawyer from Pontificia Universidad Católica del Perú – PUCP and holds graduate specializations in Public Private Partnerships (PPP), Construction, Public Law, and Maritime Affairs.

Baidoa, Somalia
Makeshift, temporary shelter made of plastic and clothing at a refugee center in Baidoa, Somalia.