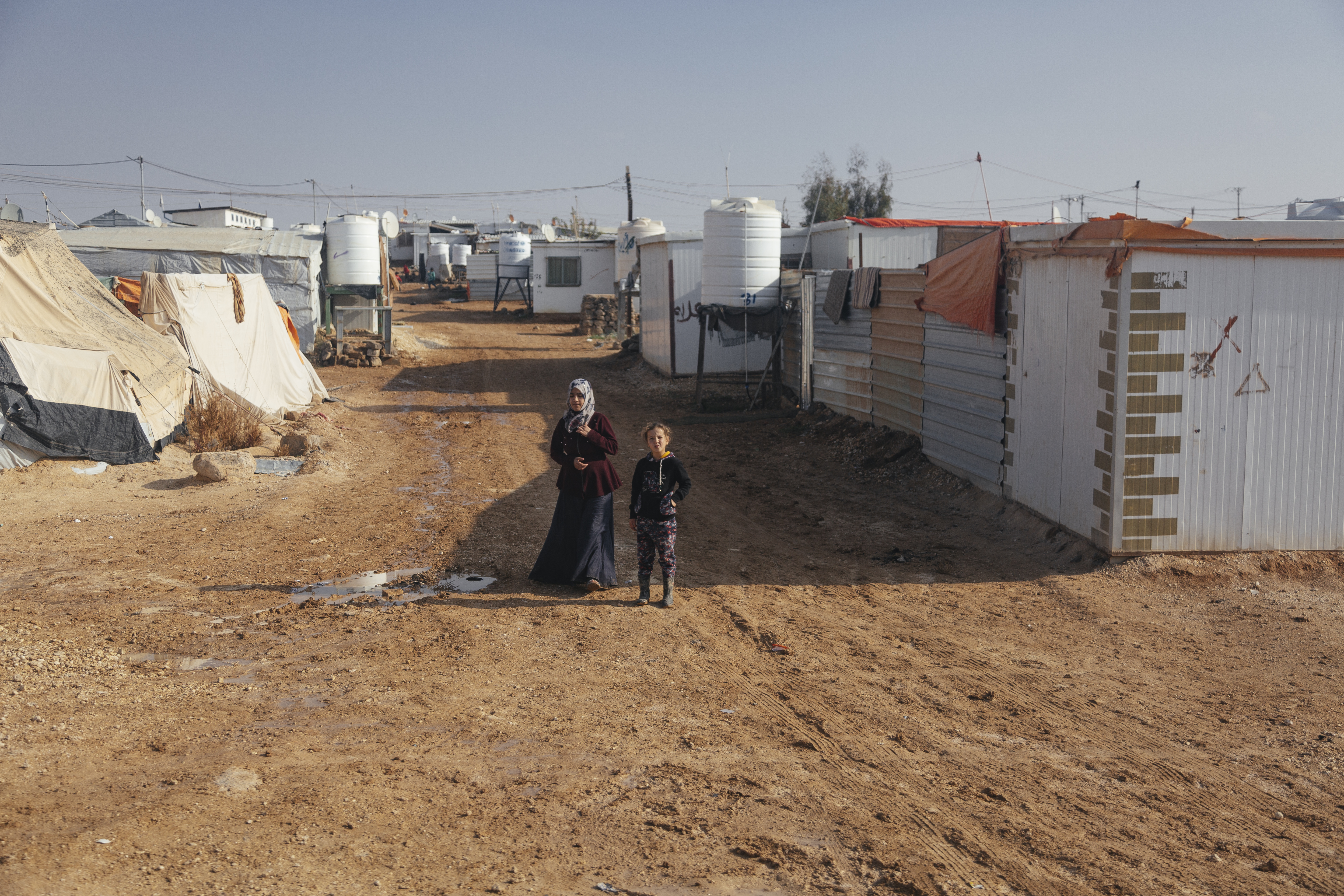 Zaatari Refugee Camp
Harris Public Policy students visited Zaatari refugee camp as part of the 2018 Pearson International Conflict Seminar to Jordan, where they met with Syrian refugees leading NGO programming within the camp.
Ramin Kohanteb/The Pearson Institute
Uniting
Research and Policy
Go Back
Zeyu Zhao
Pearson Fellow
MPP Candidate
Zeyu Zhao is an MPP student at the Harris School of Public Policy from China. Her academic background, research experience, and dedication to her studies have positioned her interests around financial policy, demonstrating her passion for understanding and addressing the economic dimensions of global conflicts.
During her undergraduate studies, Zeyu gained hands-on experience in the financial industry. A series of internships in banks, accounting firms, and consulting companies served as the foundation of her professional journey. These experiences have equipped her with a deep understanding of financial policies, particularly while engaging in risk compliance consulting for state-owned enterprises, where she assisted in analyzing the discrepancy between the client's Enterprise financial management system and the central bank's policy requirements for financial holding companies. Her firsthand exposure to various financial industry sectors has honed her expertise and provided her with a holistic perspective.
In addition to her professional experience, Zeyu has actively engaged in research projects relating to field experience of dividend theory, collated responses about investor relations, the impact of corporate employee stock ownership schemes, and the analysis of P/E and P/B ratios for Chinese companies.
Outside of her academic and professional pursuits, Zeyu also immersed herself in a diverse culture and contributed to societal and communal growth. With a strong sense of social responsibility, she was involved in volunteering activities, particularly teaching children in Bali, showcasing her desire to make a positive impact on the lives of others.
Zhao holds a bachelor's degree in business administration awarded by the Chinese University of Hong Kong. She got a Graduation Certificate in professional accounting from the Chinese University of Hong Kong, Shenzhen, and she has been awarded Dean's List Honor for four consecutive years during her undergraduate studies.

Baidoa, Somalia
Makeshift, temporary shelter made of plastic and clothing at a refugee center in Baidoa, Somalia.