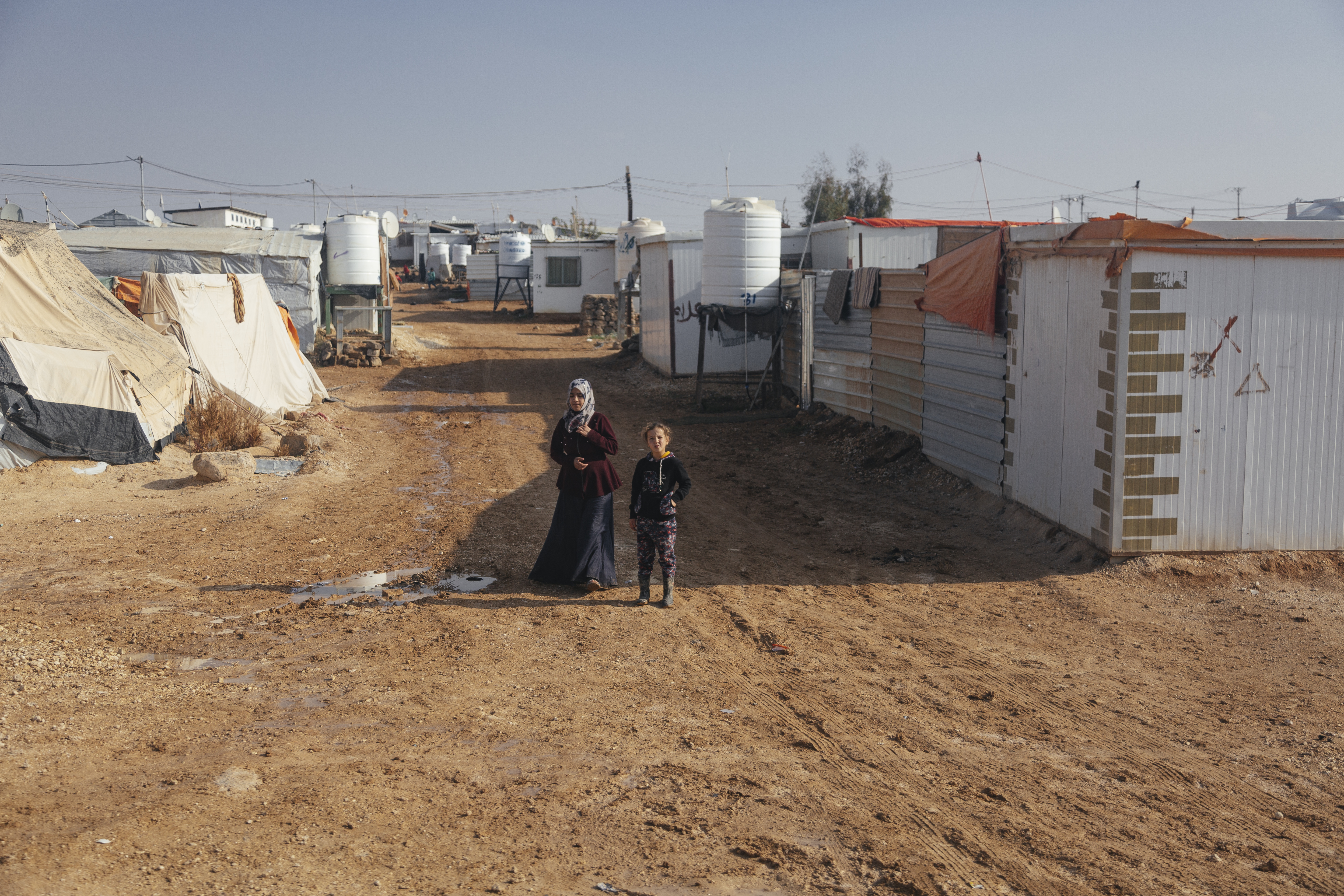 Zaatari Refugee Camp
Harris Public Policy students visited Zaatari refugee camp as part of the 2018 Pearson International Conflict Seminar to Jordan, where they met with Syrian refugees leading NGO programming within the camp.
Ramin Kohanteb/The Pearson Institute
Uniting
Research and Policy
Go Back
Ernesto Zedillo
Director of the Yale Center for the Study of Globalization
Former President of Mexico (1994-2000)
Ernesto Zedillo is the Director of the Yale Center for the Study of Globalization; Professor in the Field of International Economics and Politics; Professor of International and Area Studies; and Professor Adjunct of Forestry and Environmental Studies at Yale University. He served as President of Mexico from 1994-2000.
He is a member of The Elders, an independent group of global leaders using their collective experience and influence for peace, justice and human rights worldwide, and is Chairman of the Rockefeller Foundation Economic Council on Planetary Health. He serves on the Global Commission on Drug Policy; the Kofi Annan Commission on Elections and Democracy in the Digital Age; the United Nations High-level Advisory Board on Economic and Social Affairs; and the Board of the International Finance Forum based in China. He is on the Selection Committee of the Aurora Prize for Awakening Humanity and the Hilton Humanitarian Prize. Formerly he served as Chair of the Board of the Natural Resource Governance Institute and Co-Chair of the Inter-American Dialogue. From 2005 to 2011 he was Chair of the Global Development Network and from 2008 to 2010 he served as Chair of the High-Level Commission on Modernization of World Bank Group Governance.
He is a Member of the Group of 30, a consultative group on international economic and monetary affairs. In 2011 he was elected an international member of the American Philosophical Society. He earned his Bachelor's degree from the School of Economics of the Natìonal Polytechnic Institute in Mexico and his M.A. and Ph.D. from Yale University. His edited volumes include: Trade in the 21st Century: Back to the Past? (forthcoming, 2020); Africa at a Fork in the Road: Taking Off or Disappointment Once Again? (2015); Rethinking the War on Drugs through the US-Mexico Prism (2012); Global Warming: Looking Beyond Kyoto (2008); and The Future of Globalization: Explorations in Light of Recent Turbulence (2008).

Baidoa, Somalia
Makeshift, temporary shelter made of plastic and clothing at a refugee center in Baidoa, Somalia.