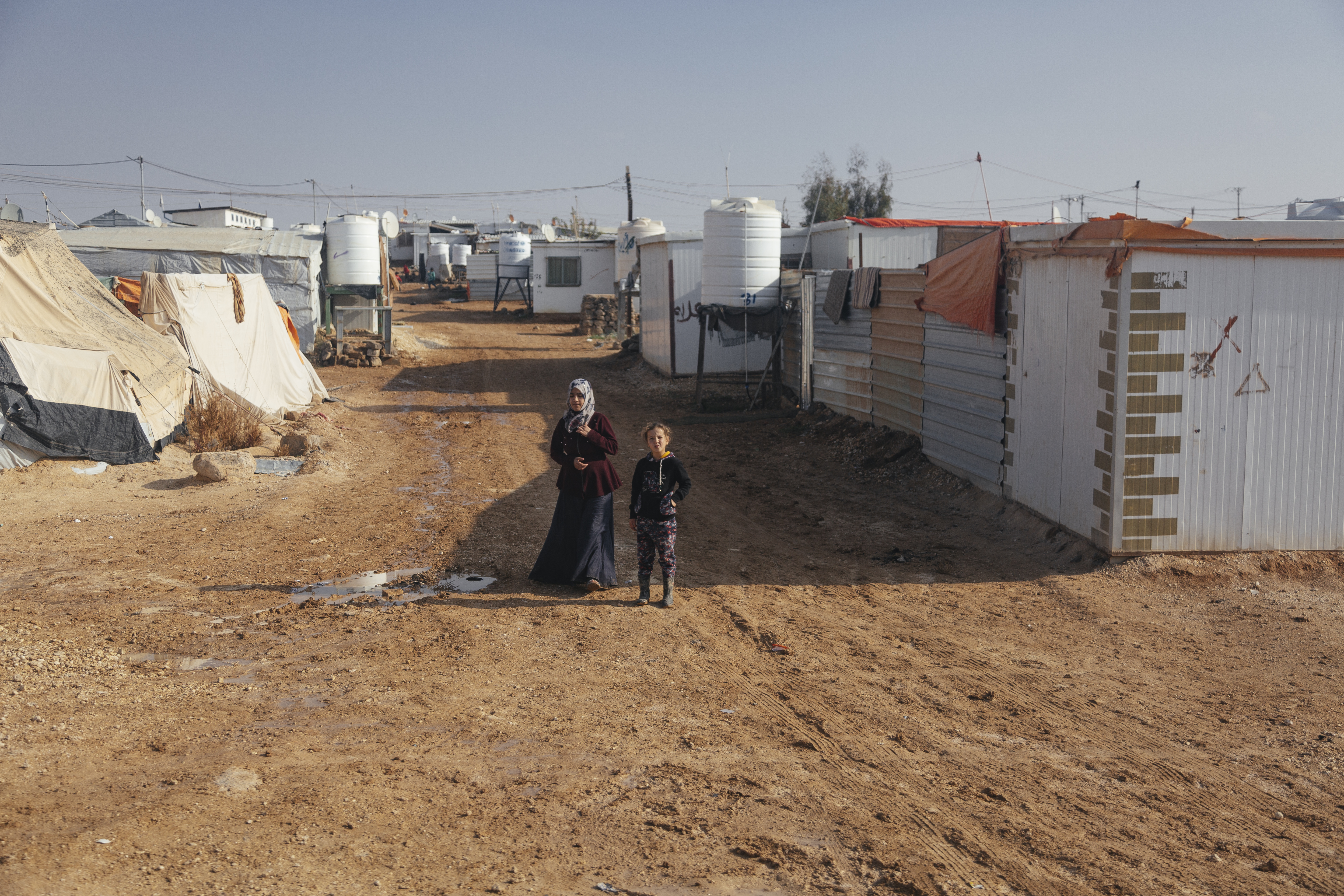 Zaatari Refugee Camp
Harris Public Policy students visited Zaatari refugee camp as part of the 2018 Pearson International Conflict Seminar to Jordan, where they met with Syrian refugees leading NGO programming within the camp.
Ramin Kohanteb/The Pearson Institute
Uniting
Research and Policy
Go Back
Masih Alinjead
Iranian Journalist and Activist
Masih Alinjead is an Iranian-American journalist, TV presenter, women's rights activist and author of best-selling memoir, The Wind in My Hair. Born and raised in Iran, Masih was a parliamentary journalist in Tehran, where she often got into trouble for her articles on corruption and malfeasance among the lawmakers. In 2009, she was forced to leave Iran after the crackdown on protests against the disputed presidential elections. In 2014, Masih founded the My Stealthy Freedom/White Wednesday campaign against compulsory hijab, which is the largest civil disobedience campaign in the history of Islamic Republic. She has more than eight million followers on her social media accounts. The New York Times has described Masih Alinejad, as "The woman whose hair frightens Iran." In July 2021, after a two-year FBI investigation, the Dept. of Justice charged 4 Iranian intelligence agents with conspiring to kidnap Masih to Venezuela. Today, Masih continues to expose human rights abuses in Iran, as a host of Tablet, a satirical weekly show on the VOA and campaigns against gender apartheid in the Islamic Republic.

Baidoa, Somalia
Makeshift, temporary shelter made of plastic and clothing at a refugee center in Baidoa, Somalia.