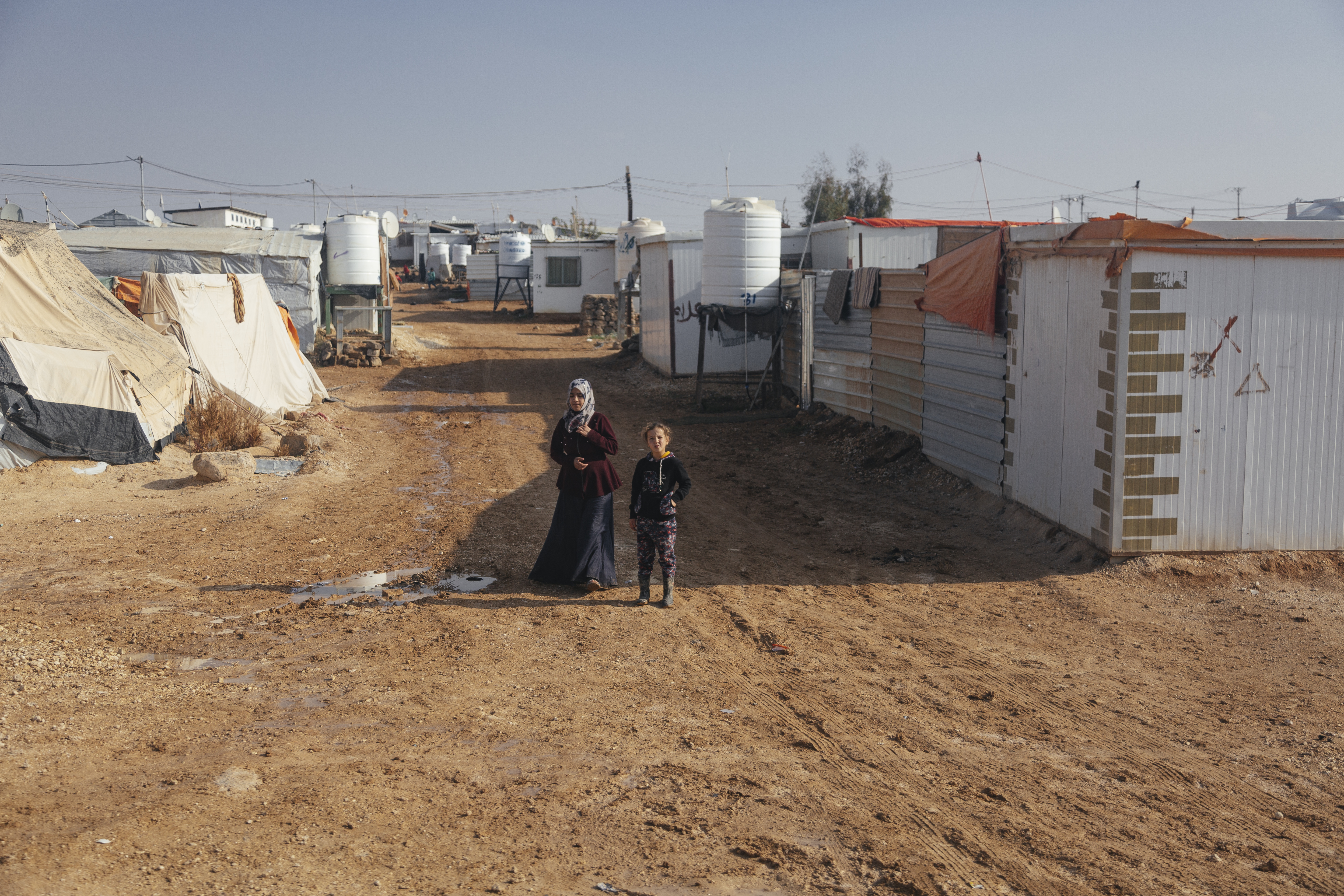 Zaatari Refugee Camp
Harris Public Policy students visited Zaatari refugee camp as part of the 2018 Pearson International Conflict Seminar to Jordan, where they met with Syrian refugees leading NGO programming within the camp.
Ramin Kohanteb/The Pearson Institute
Uniting
Research and Policy
Go Back
Philippe Thiébaud
Former French Ambassador to Iran
Ambassador Philippe Thiébaud served as the French Ambassador to Iran between 2019 and 2022.
After graduating from the prestigious Ecole National d'Administration with fellow classmates, former French President Francois Hollande, former French Prime Minister, and Foreign Secretary Dominique de Villepin, Ambassador Thiébaud joined the French Minister of Foreign Affairs in 1980.
Throughout his decades working in the French diplomatic core, he held various roles in Mexico, the European Union offices in Brussels, Athens, London, and the United Nations before his various ambassadorship appointments. His appointments on French soil included under director on atomical questions and space, under director on non-proliferation, and director of international relations at the French Alternative Energies and Atomic Energy Commission.
Having represented the French Republic through various roles, he was nominated French Ambassador to South Korea in 2005. After an appointment in France for three years, in 2011, he became the French Ambassador to Pakistan.
After more than 30 years working for the Quai d'Orsay, he became an advisor to the French Council of State. Then, between 2019 and 2022, Ambassador Thiébaud served as the French Ambassador to Iran. During his time in Tehran, his experience in nuclear energy and non-proliferation facilitated his work in the region.
Ambassador Philippe Thiébaud was awarded the National Order of the Legion of Honor, the highest French order of merit, in 2012. He had previously received, in 1994, the National Order of Merit.

Baidoa, Somalia
Makeshift, temporary shelter made of plastic and clothing at a refugee center in Baidoa, Somalia.