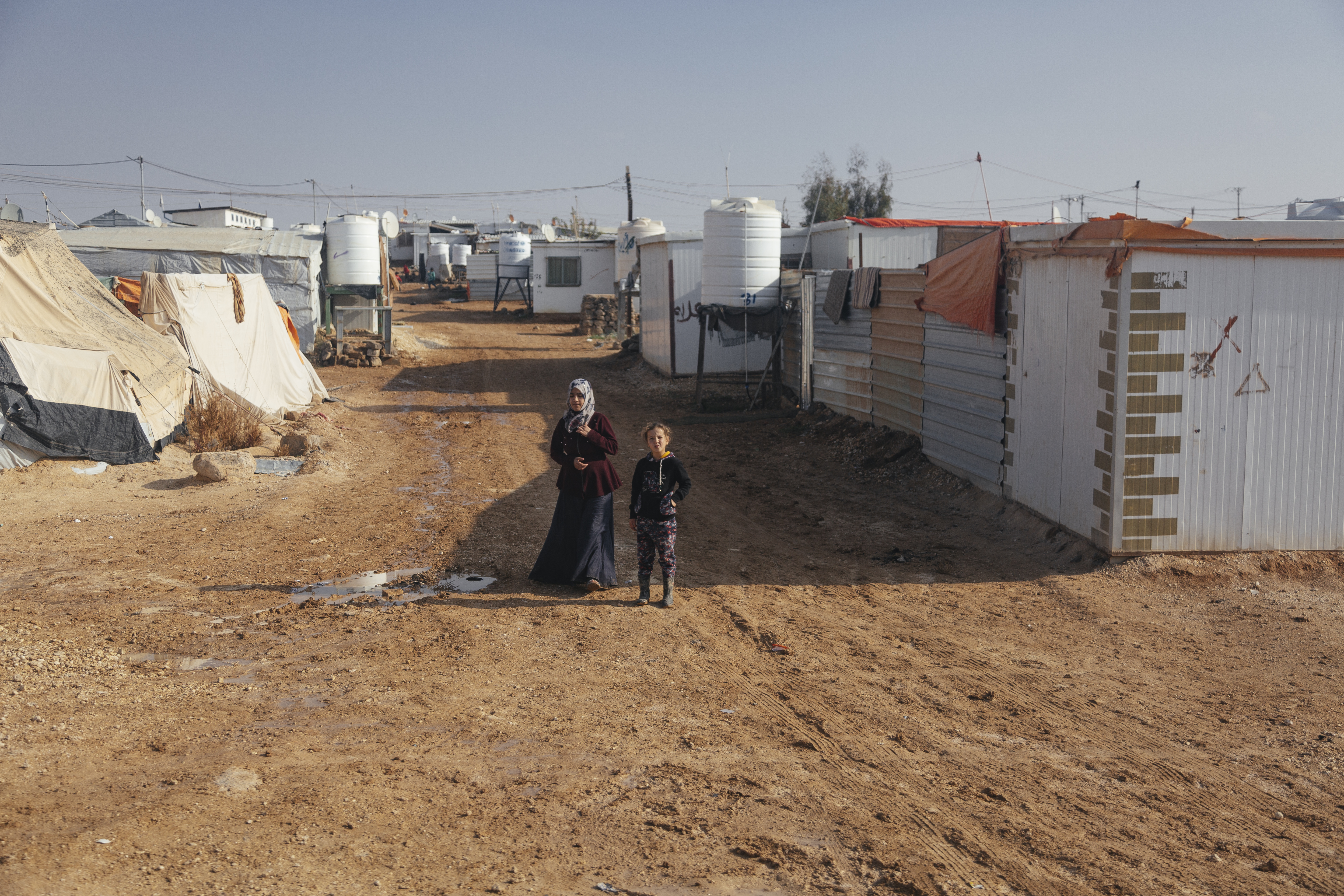 Zaatari Refugee Camp
Harris Public Policy students visited Zaatari refugee camp as part of the 2018 Pearson International Conflict Seminar to Jordan, where they met with Syrian refugees leading NGO programming within the camp.
Ramin Kohanteb/The Pearson Institute
Uniting
Research and Policy
Go Back
Aila M. Matanock
Assistant Professor of Political Science
University of California Berkeley
Aila M. Matanock is an Assistant Professor of Political Science at the University of California, Berkeley. Her research addresses the ways in which international and other outside actors engage in fragile states. She uses case studies, survey experiments, and cross-national data in this work. She has conducted fieldwork in Colombia, Central America, Melanesia, Southeast Asia, and elsewhere. She has received funding for these projects from many sources, including the National Science Foundation (NSF), the Minerva Research Initiative, the National Center for the Study of Terrorism and the Response to Terrorism (START), and the Center for Global
Development (CGD).
Her 2017 book, Electing Peace: From Civil Conflict to Political Participation, was published by Cambridge University Press. It won the 2018 Charles H. Levine Memorial Book Prize and was a runner up for the 2018 Conflict Research Society Book of the Year Prize. It is based on her dissertation research at Stanford University, which won the 2013 Helen Dwight Reid award from the American Political Science Association. Her work has also
been published by the Annual Review of Political Science, Governance, International Security, International Studies Quarterly, Journal of Politics, Perspectives on Politics, and elsewhere. She worked at the RAND Corporation before graduate school, and she has held fellowships at the Hoover Institution at Stanford University and the Institute on Global Conflict and Cooperation at UCSD since. She received her Ph.D. in political science from Stanford University and her A.B. magna cum laude from Harvard University. 

Baidoa, Somalia
Makeshift, temporary shelter made of plastic and clothing at a refugee center in Baidoa, Somalia.