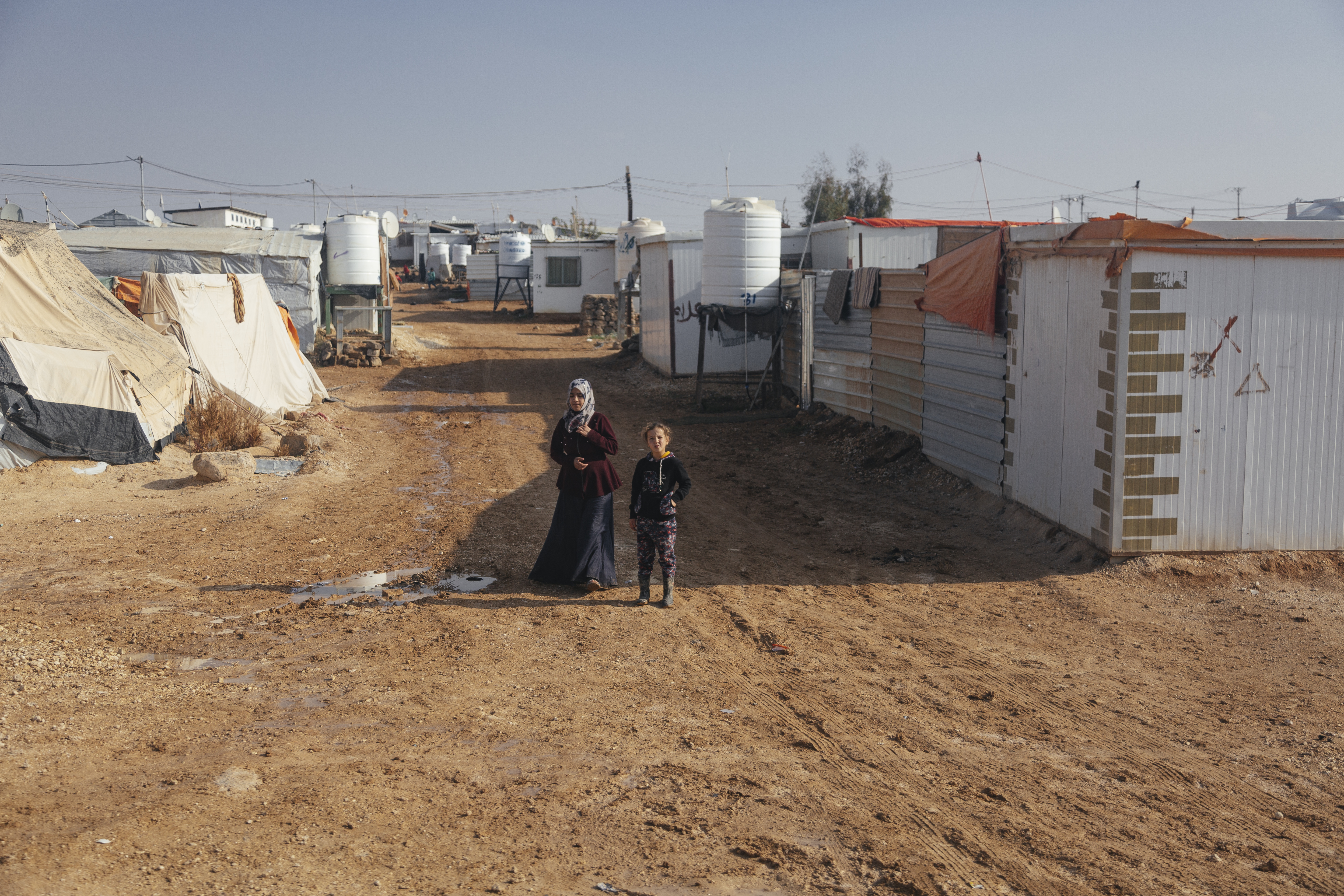 Zaatari Refugee Camp
Harris Public Policy students visited Zaatari refugee camp as part of the 2018 Pearson International Conflict Seminar to Jordan, where they met with Syrian refugees leading NGO programming within the camp.
Ramin Kohanteb/The Pearson Institute
Uniting
Research and Policy
Go Back
Anne Gearan
White House Correspondent
The Washington Post
Anne Gearan is a White House Correspondent for The Washington Post, with a focus on foreign affairs, national security and U.S. security policy. This is the third time she has been posted at the White House.
Gearan has covered U.S. policy and engagement overseas across four administrations, with particular emphasis on Syria, Iran, Iraq, Russia, North Korea and China. Gearan has also focused on Afghanistan and Pakistan, and traveled extensively with the U.S. Secretary of State and military leaders. She has visited more than 80 countries on six continents while covering the State Department, Pentagon and White House.
She was previously the paper's lead campaign reporter covering Hillary Clinton, writing daily campaign stories and analysis of the 2016 presidential race. She is an MSNBC contributor, providing reporting and analysis on politics and foreign policy.
Gearan joined the Post in 2012 after more than 20 years with The Associated Press (AP), including 10 covering national security issues from Washington. She was the Chief Diplomatic Correspondent for the wire service from 2004 to 2009, and the Chief Pentagon Correspondent from 2009 to 2011.
Gearan was the Senior Foreign Affairs Specialist on the White House team for AP prior to joining the Post. She served three times as National Security Editor in the Washington bureau. Gearan grew up in Rochester, New York as the daughter of a newspaper editor and a former reporter. Her first job was delivering the Rochester Democrat & Chronicle. She lives in Washington.

Baidoa, Somalia
Makeshift, temporary shelter made of plastic and clothing at a refugee center in Baidoa, Somalia.