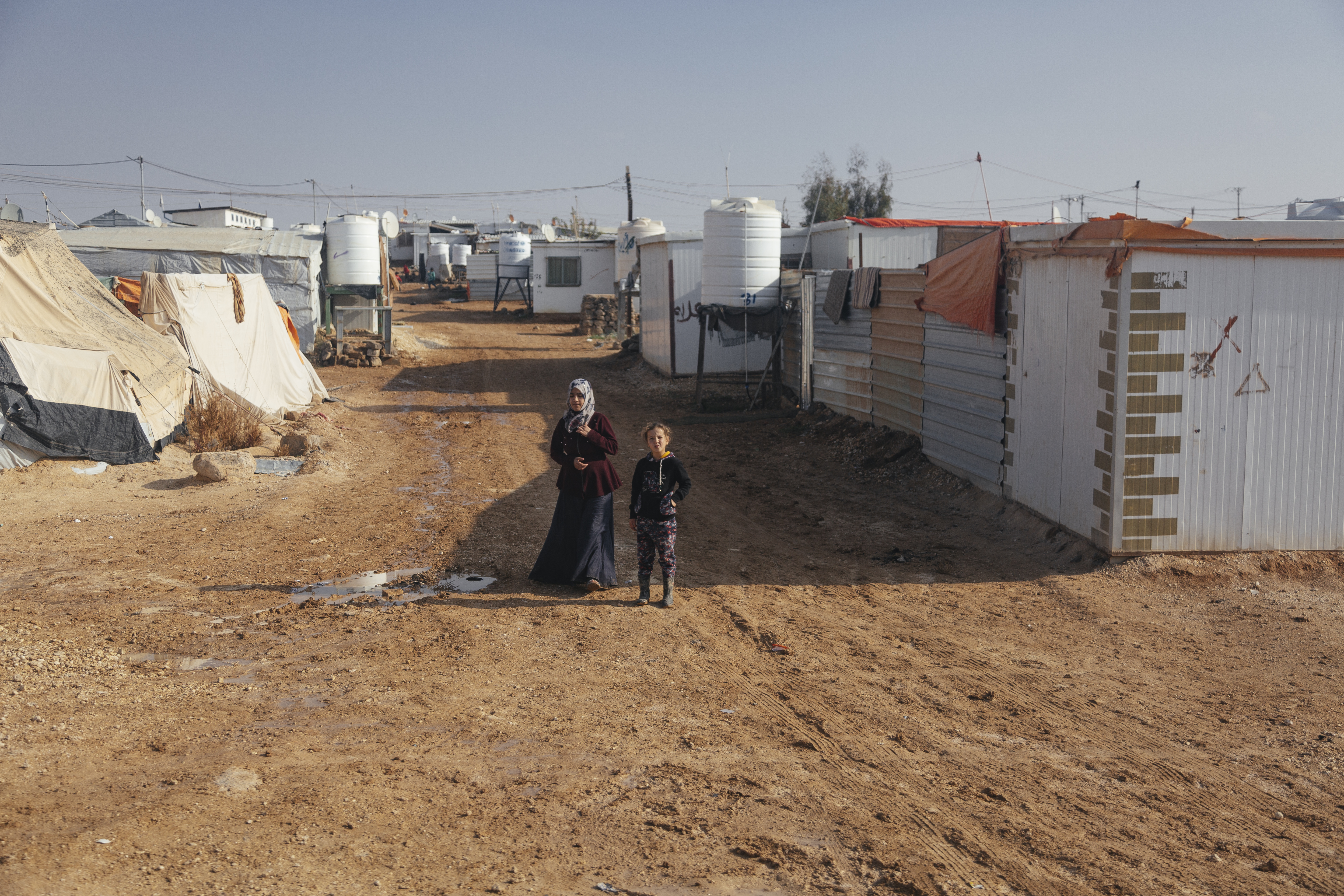 Zaatari Refugee Camp
Harris Public Policy students visited Zaatari refugee camp as part of the 2018 Pearson International Conflict Seminar to Jordan, where they met with Syrian refugees leading NGO programming within the camp.
Ramin Kohanteb/The Pearson Institute
Uniting
Research and Policy
Go Back
August Cole
Author; Non-Resident Fellow, Brute Krulak Center for Innovation and Creativity, Marine Corps University
Non-Resident Senior Fellow, Scowcroft Center on Strategy and Security, Atlantic Council 
August Cole is an author exploring the future of conflict through fiction and other forms of "FICINT" [Fictional Intelligence] storytelling. His talks, short stories, and workshops have taken him from speaking at the Nobel Institute in Oslo to presenting on future warfare at SXSW Interactive to lecturing at West Point. With Peter W. Singer, he is the co-author of the best-seller "Ghost Fleet: A Novel of the Next World War" (2015) and "Burn In: A Novel of the Real Robotic Revolution" (2020). Singer and Cole collaborate on futures projects through Useful Fiction, a consultancy.
August is a non-resident fellow at the Brute Krulak Center for Innovation and Creativity at Marine Corps University and a non-resident senior fellow at the Scowcroft Center on Strategy and Security at the Atlantic Council; he directed the Council's Art of Future Warfare Project, which explored creative works for insight into the future of conflict, from its inception in 2014 through 2017. August is a regular speaker to private sector, academic and US and allied government audiences. As well, he leads the Strategy team for the Warring With Machines AI ethics project at the Peace Research Institute of Oslo.
August is represented by John Taylor "Ike" Williams and Katherine Flynn of Kneerim, Williams.

Baidoa, Somalia
Makeshift, temporary shelter made of plastic and clothing at a refugee center in Baidoa, Somalia.