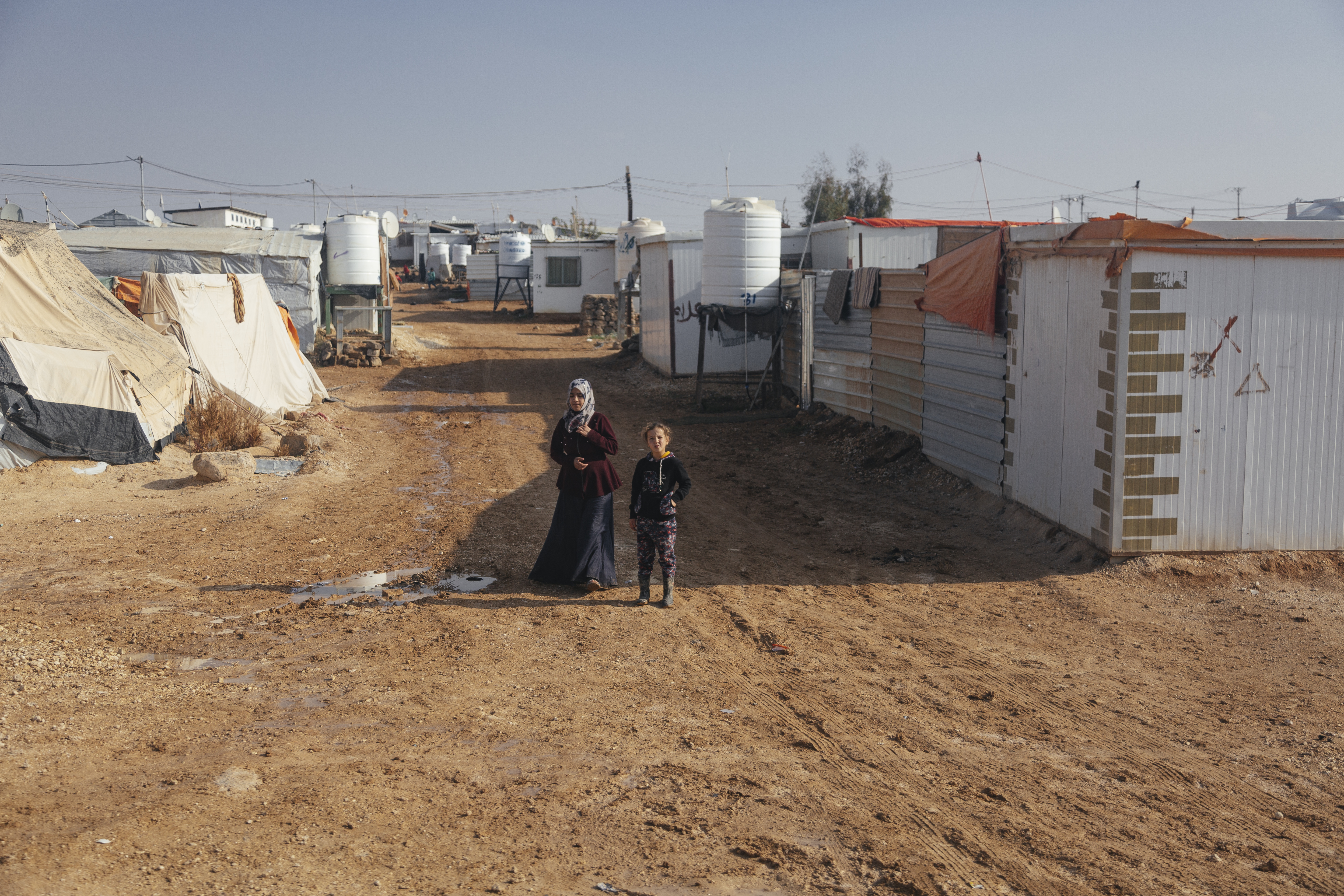 Zaatari Refugee Camp
Harris Public Policy students visited Zaatari refugee camp as part of the 2018 Pearson International Conflict Seminar to Jordan, where they met with Syrian refugees leading NGO programming within the camp.
Ramin Kohanteb/The Pearson Institute
Uniting
Research and Policy
Go Back
Brendan Nyhan
Professor of Government
Dartmouth College
Brendan Nyhan is a professor in the Department of Government at Dartmouth College. His research, which focuses on misperceptions about politics and health care. His work has been published in journals including the American Journal of Political Science, Journal of Politics, Nature Human Behaviour, Proceedings of the National Academy of Sciences, Pediatrics, and Vaccine. He has been named an Andrew Carnegie Fellow by the Carnegie Corporation of New York (2018–2019) and a Belfer Fellow by the Anti-Defamation League (2019–20) and was given the Emerging Scholar Award for the top scholar in the field within 10 years of their PhD by the American Political Science Association's section on Elections, Public Opinion, and Voting Behavior (2017).
Nyhan is the cofounder of Bright Line Watch, a watchdog group that monitors the status of American democracy. He is a contributor to The Upshot at the New York Times. He has been a contributor at GEN/Medium and a media critic for Columbia Journalism Review.
Previously, Nyhan was a founder and editor (along with Ben Fritz and Bryan Keefer) of Spinsanity, a nonpartisan watchdog of political spin that was syndicated in Salon and the Philadelphia Inquirer. Together they coauthored All the President's Spin, a New York Times bestseller that Amazon named one of the best political books of 2004. Before graduate school, Nyhan worked as a marketing and fundraising consultant for Benetech, a Silicon Valley technology nonprofit, and as Deputy Communications Director of the Bernstein for U.S. Senate campaign in Nevada.
Nyhan received a PhD in Political Science from Duke University. He previously served as a Robert Wood Johnson Scholar in Health Policy Research and Professor of Public Policy at the Ford School of Public Policy at the University of Michigan.

Baidoa, Somalia
Makeshift, temporary shelter made of plastic and clothing at a refugee center in Baidoa, Somalia.