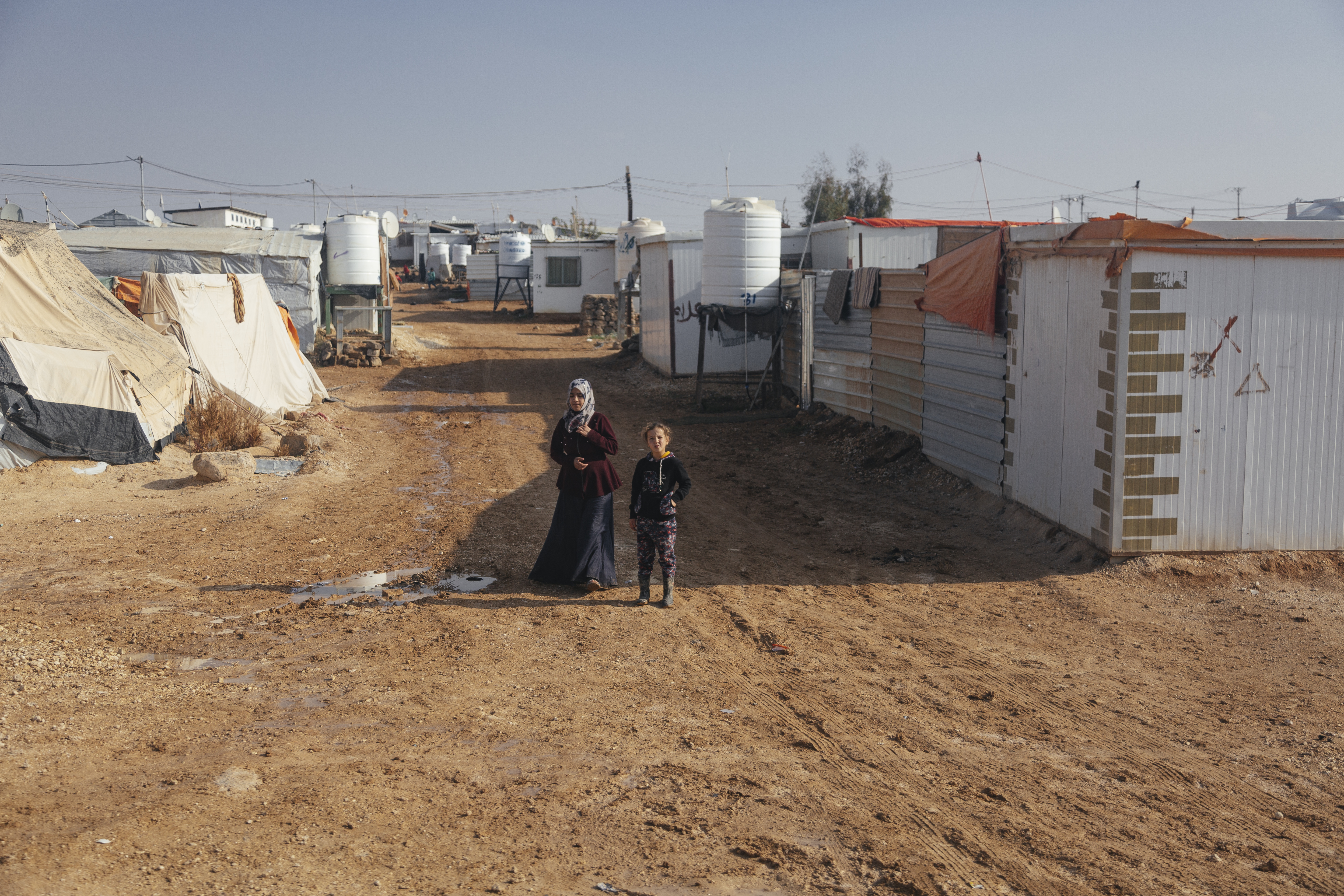 Zaatari Refugee Camp
Harris Public Policy students visited Zaatari refugee camp as part of the 2018 Pearson International Conflict Seminar to Jordan, where they met with Syrian refugees leading NGO programming within the camp.
Ramin Kohanteb/The Pearson Institute
Uniting
Research and Policy
Go Back
Carter Malkasian
Special Assistant for Strategy
Office of the Chairman of the Joint Chiefs of Staff, U.S. Department of Defense
Dr. Carter Malkasian is the special assistant for strategy to the Chairman of the Joint Chiefs of Staff, General Joseph Dunford. He has extensive experience working in conflict zones and has published several books.
The highlight of his work in conflict zones was nearly two years in Garmser district, Helmand province, Afghanistan, as a State Department political officer. Before that, Dr Malkasian deployed as a civilian advisor with the Marines twice to Iraq, for a total of 18 months, mostly in Al Anbar in 2004 and 2006. Other field assignments have been to Honduras, Kuwait (OIF-1), Kunar (2007–2008), and Kabul as the political advisor to General Dunford (2013–2014). 
From May 2012 to May 2013, Dr Malkasian directed the office of overseas operations within the US State Department's Bureau of Conflict and Stabilization Operations. From October 2006 to July 2009, he directed the Stability and Development Program at CNA, the think tank for the US Navy and Marine Corps. 
His 2013 book, War Comes to Garmser (Oxford University Press), a micro-historical examination of thirty years of conflict in an Afghan community, won the silver medal for the Council on Foreign Relations' Arthur Ross Book Award. 
His newest book—Illusions of Victory: The Anbar Awakening and the Islamic State (Oxford University Press, 2017)—covers the successes and eventual failure of the famous Anbar awakening tribal movement and the corresponding US military effort.
Other publications include A History of Modern Wars of Attrition (2002), The Korean War, 1950-1953 (2001), and "War Downsized: How to Accomplish More with Less" in Foreign Affairs (2012). 
Dr. Malkasian completed his doctorate in history at Oxford University. He speaks Pashto.

Baidoa, Somalia
Makeshift, temporary shelter made of plastic and clothing at a refugee center in Baidoa, Somalia.