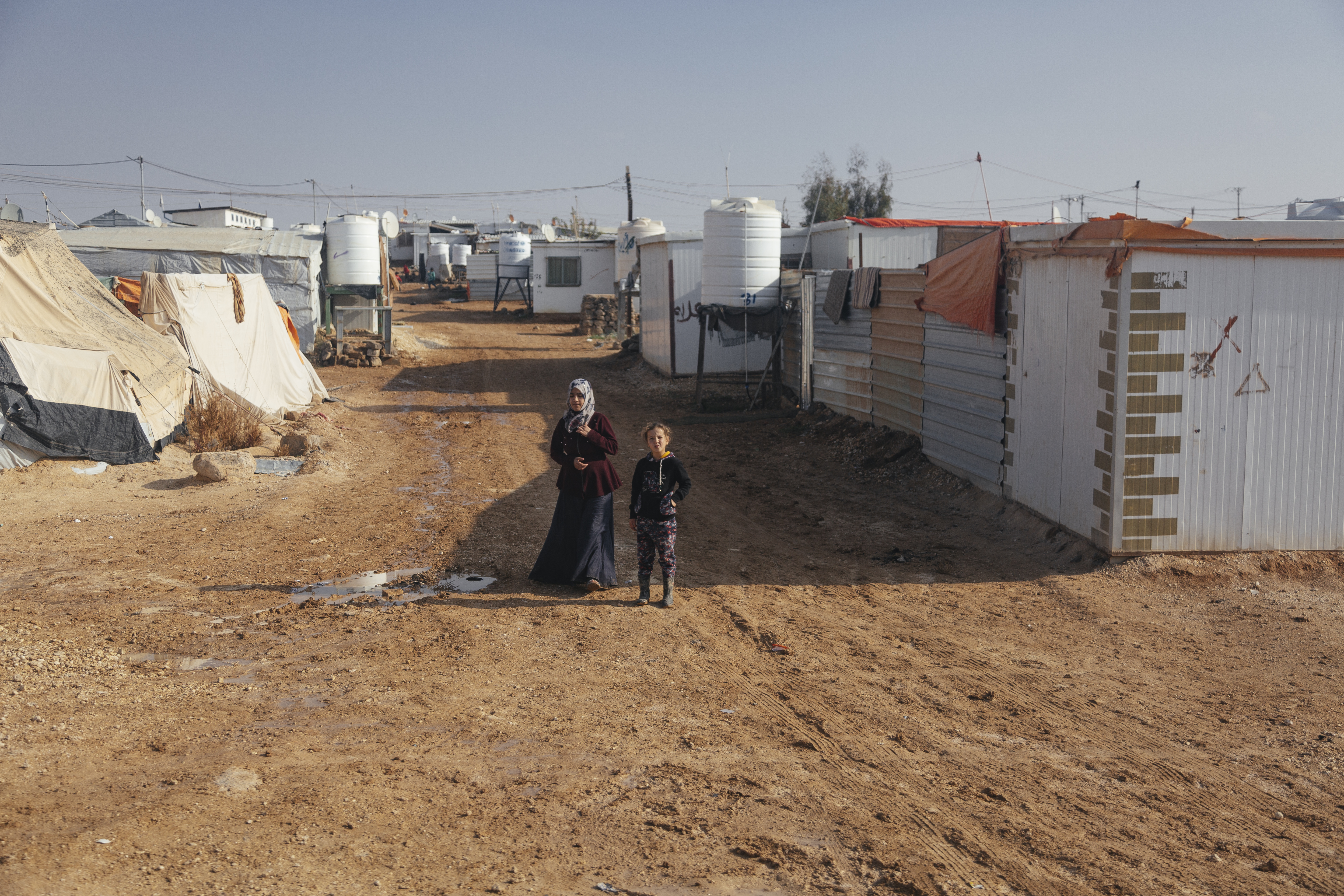 Zaatari Refugee Camp
Harris Public Policy students visited Zaatari refugee camp as part of the 2018 Pearson International Conflict Seminar to Jordan, where they met with Syrian refugees leading NGO programming within the camp.
Ramin Kohanteb/The Pearson Institute
Uniting
Research and Policy
Go Back
Deborah Housen-Couriel
Fellow and Adjunct Professor, International Institute for Counter-Terrorism Interdisciplinary Center Herzliya
Chief Legal Officer and VP Regulation, Konfidas Ltd.; Advisory Board, Federmann Cyber Security Center, Hebrew University of Jerusalem
Deborah Housen is a professor of international and Israeli cyber law at the HUJI Law Faculty and the Herzliya Interdisciplinary Center, and has taught at the Harvard Kennedy School's Executive Education Program on Cybersecurity. She was a member of the group of experts that drafted the Tallinn 2.0 Manual on state activity in cyberspace and of the International Law Association's Study Group on Cybersecurity, Terrorism, and International Law.
In her current work, Housen is Co-Chair of the International Law and Technology Interest Group of the American Society of International Law, Chair of Working Group D of the Global Forum on Cyber Expertise, and a core expert on the Manual on International Law Applicable to Military Uses of Outer Space (MILAMOS) project. In 2010–11 Housen cochaired the National Cyber Initiative's Policy and Regulation Committee, under the aegis of the Prime Minister's Office; and in 2013–14 she served as a member of Israel's National Cyber Bureau's Public Committee on the Cyber Professions.
Housen received her undergraduate degree from Wellesley College and the Ecole de Sciences Politiques (summa cum laude); her LLB and LLM (cum laude) from HUJI; and an MC-MPA from Harvard's Kennedy School of Government as a Wexner Foundation Fellow. She is currently Chief Legal Officer and VP Regulation of the Israeli cybersecurity firm Konfidas.

Baidoa, Somalia
Makeshift, temporary shelter made of plastic and clothing at a refugee center in Baidoa, Somalia.