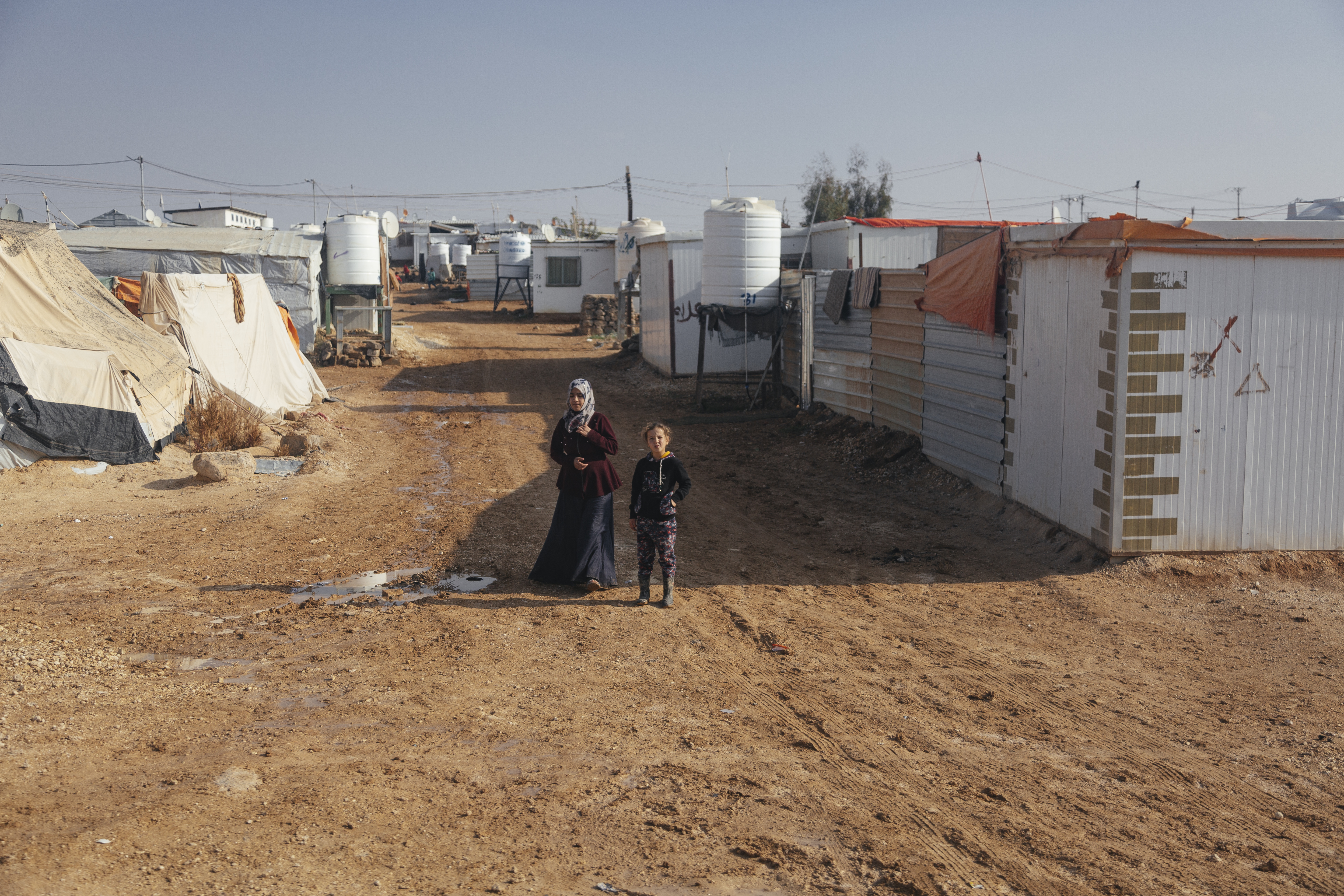 Zaatari Refugee Camp
Harris Public Policy students visited Zaatari refugee camp as part of the 2018 Pearson International Conflict Seminar to Jordan, where they met with Syrian refugees leading NGO programming within the camp.
Ramin Kohanteb/The Pearson Institute
Uniting
Research and Policy
Go Back
F. Gregory Gause
Department Head and Professor
The Bush School of Government and Public Service, Texas A&M University


F. Gregory Gause III is the John H. Lindsey '44 Chair, Professor of International Affairs, and Head of the International Affairs Department at the Bush School of Government and Public Service at Texas A&M University. He was previously at the University of Vermont, where he was professor of political science from 1995 to 2014 and chair of its Department of Political Science from 2010 to 2013. He served as director of the University's Middle East Studies Program from 1998 to 2008. He was a Non-Resident Senior Fellow at the Brookings Doha Center from 2012 to 2015.
Gause has focused his research on the international politics of the Middle East, with a particular interest in the Arabian Peninsula and the Persian Gulf. He has published three books, the most recent of which is The International Relations of the Persian Gulf. His articles have appeared in Foreign Affairs, Foreign Policy, Security Studies, Middle East Journal, and the National Interest, as well as in other journals and edited volumes. He has testified on Persian Gulf issues before the Committee on International Relations of the U.S. House of Representatives and the U.S. Senate Foreign Relations Committee.
Prior to his tenure at the University of Vermont, Gause served on the faculty at Columbia University (1987–95) and was Fellow for Arab and Islamic Studies at the Council on Foreign Relations in New York (1993–94). He was the Kuwait Foundation visiting professor of international affairs at the Kennedy School of Government, Harvard University (2009–10), and a Fulbright Scholar at the American University in Kuwait (2009). In spring 2010, he was a Research Fellow at the King Faisal Center for Islamic Studies and Research in Riyadh, Saudi Arabia.
Gause received his PhD in political science from Harvard University and studied Arabic at the American University in Cairo and at Middlebury College.

Baidoa, Somalia
Makeshift, temporary shelter made of plastic and clothing at a refugee center in Baidoa, Somalia.