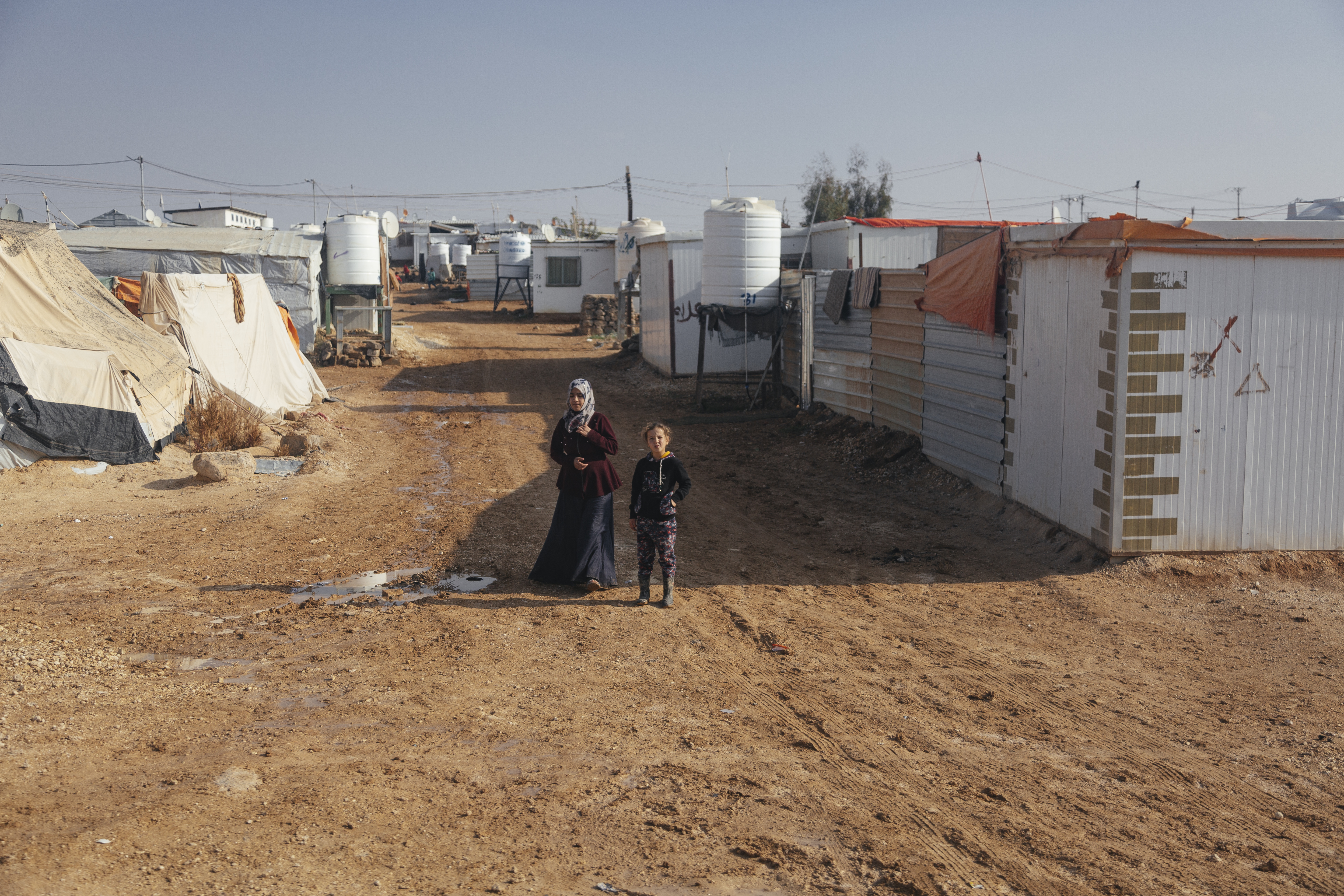 Zaatari Refugee Camp
Harris Public Policy students visited Zaatari refugee camp as part of the 2018 Pearson International Conflict Seminar to Jordan, where they met with Syrian refugees leading NGO programming within the camp.
Ramin Kohanteb/The Pearson Institute
Uniting
Research and Policy
Go Back
Hal Weitzman
Adjunct Assistant Professor of Behavioral Science and Executive Director for Intellectual Capital
The Booth School of Business at the University of Chicago
Hal Weitzman is executive director for intellectual capital at the University of Chicago's Booth School of Business. He is editor-in-chief of Chicago Booth Review and host of The Big Question, Booth's monthly video panel discussion series. He was a reporter and editor at the Financial Times from 2000 to 2012, the last seven years as a foreign correspondent in South America and Chicago. As well as the FT, his reporting has appeared in The Economist, the Los Angeles Times, Chicago Tribune, The Miami Herald, New Statesman, The Irish Times, Slate and Politico.
Hal's experience in South America formed the basis for his 2012 book, Latin Lessons: How South America Stopped Listening to the United States and Started Prospering. His time as a reporter in Chicago led him to write 'Chicago's Decade of Innovation, 1972-1982', a chapter covering the development of financial derivatives, which was published in the 2010 book Regulated Exchanges: Dynamic Agents of Economic Growth.
Hal grew up in Wales. He was an undergraduate at Leeds, gained a master's at Oriel College, Oxford, and was a Frank Knox Memorial Fellow at the John F. Kennedy School of Government at Harvard.
His interests include rugby, tea, and gardening.

Baidoa, Somalia
Makeshift, temporary shelter made of plastic and clothing at a refugee center in Baidoa, Somalia.