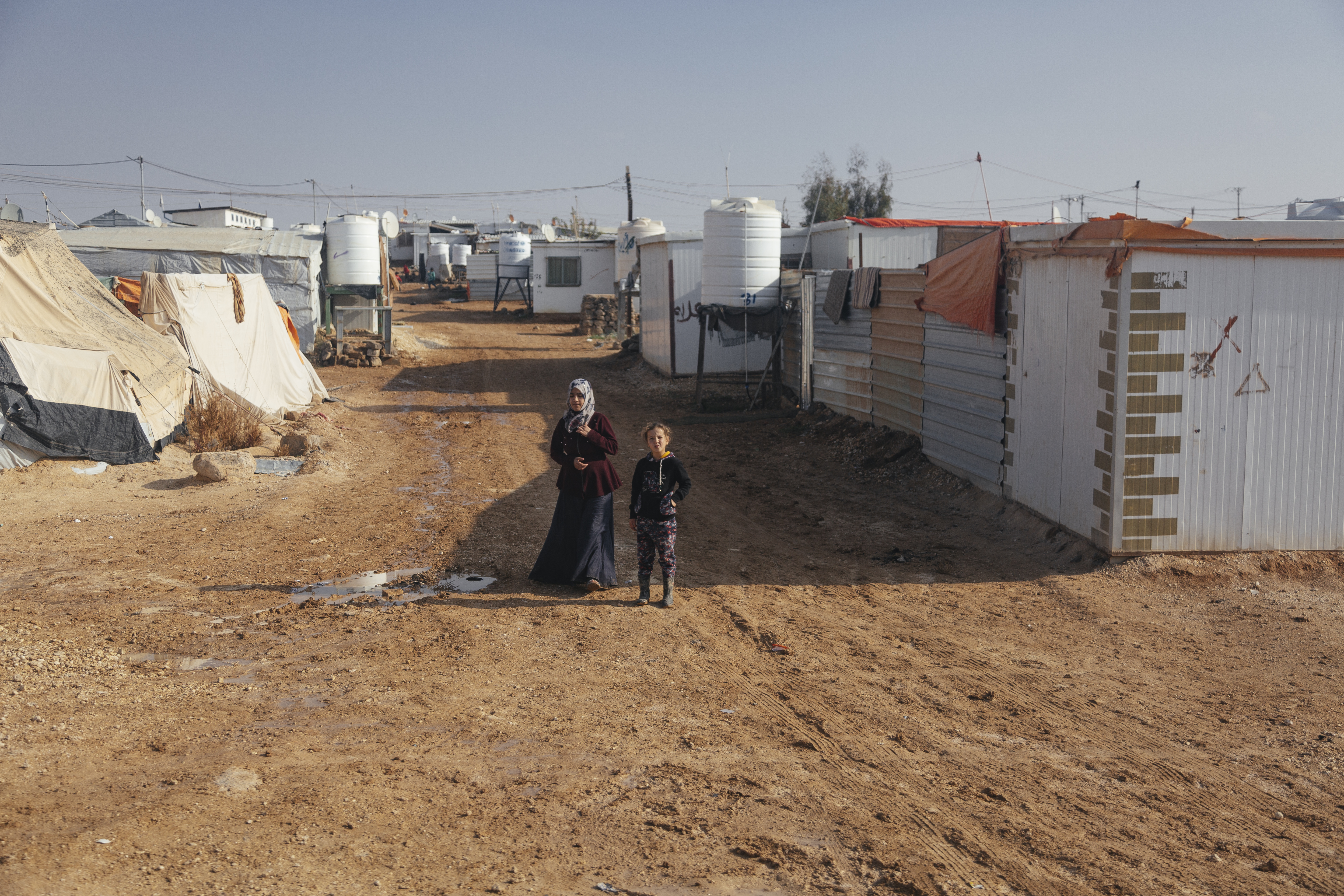 Zaatari Refugee Camp
Harris Public Policy students visited Zaatari refugee camp as part of the 2018 Pearson International Conflict Seminar to Jordan, where they met with Syrian refugees leading NGO programming within the camp.
Ramin Kohanteb/The Pearson Institute
Uniting
Research and Policy
Go Back
John McArthur
Senior Fellow, Global Economy and Development, The Brookings Institution
Senior Advisor on Sustainable Development, United Nations Foundation
John W. McArthur is a Senior Fellow with the Brookings Institution. He is also a Senior Advisor to the UN Foundation and a Board Governor of the International Development Research Centre. He has previously served as CEO of Millennium Promise, the international non-governmental organization; a Senior Fellow at the Hong Kong-based Fung Global Institute; a faculty member at Columbia's School of International and Public Affairs; and Policy Director at the Earth Institute. From 2002 to 2006 John served as Manager and then Deputy Director of the UN Millennium Project, Secretary-General Kofi Annan's independent advisory body mandated to recommend an action plan for achieving the Millennium Development Goals. Prior to that he was a Research Fellow at the Center for International Development at Harvard University, where he supported the World Health Organization's Commission on Macroeconomics and Health and co-authored the Global Competitiveness Report. John co-chaired the International Commission on Education for Sustainable Development Practice and co-founded the global network of Masters in Development Practice degree programs. He has chaired two Global Agenda Councils for the World Economic Forum and has been recognized as a Young Global Leader.

Baidoa, Somalia
Makeshift, temporary shelter made of plastic and clothing at a refugee center in Baidoa, Somalia.