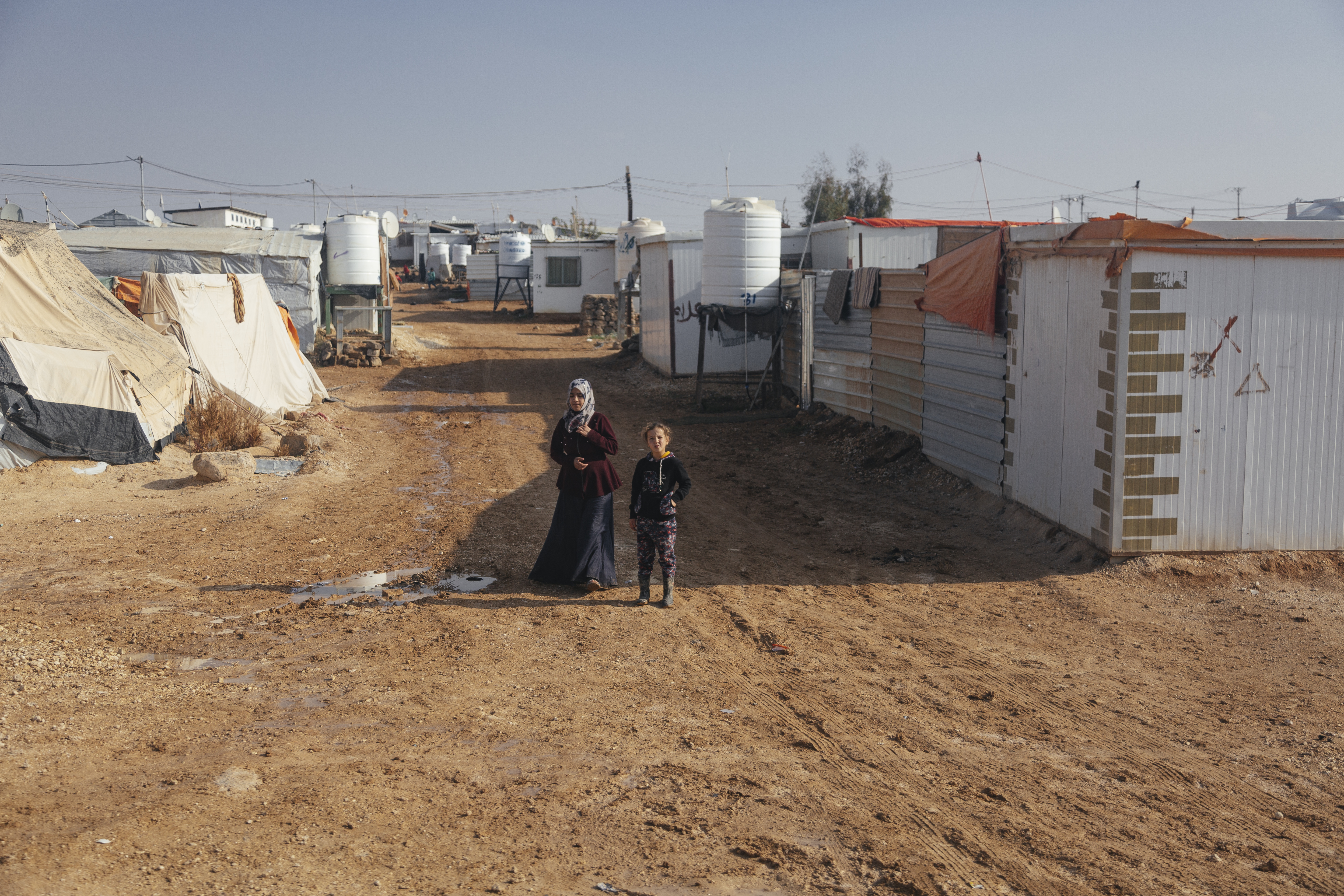 Zaatari Refugee Camp
Harris Public Policy students visited Zaatari refugee camp as part of the 2018 Pearson International Conflict Seminar to Jordan, where they met with Syrian refugees leading NGO programming within the camp.
Ramin Kohanteb/The Pearson Institute
Uniting
Research and Policy
Go Back
Marianne Akumu
Obama Foundation Scholar and Public Policy Student
Harris School of Public Policy, University of Chicago
Marianne graduated from Harris Public Policy with a Master of Arts in International Development and Policy in 2019. She previously worked for the Uganda Agency of Co-operation and Research in Development (ACORD) as a Transitional Justice Coordinator on issues of transitional justice, humanitarian response, and gender. In the past, she has worked in post-conflict rehabilitation in Northern Uganda between the Lord's Resistance Army and the government of Uganda. She helped implement a "social contract" between the two groups that acknowledged the history of the conflict, the resolution, and the promise to ensure it did not occur again. Marianne is interested in studying the roots of conflicts, and alternative methods of conflict prevention and resolution. She holds a BL in Law from the University of Reading and an ML in Governance from the University of Warwick.

Baidoa, Somalia
Makeshift, temporary shelter made of plastic and clothing at a refugee center in Baidoa, Somalia.