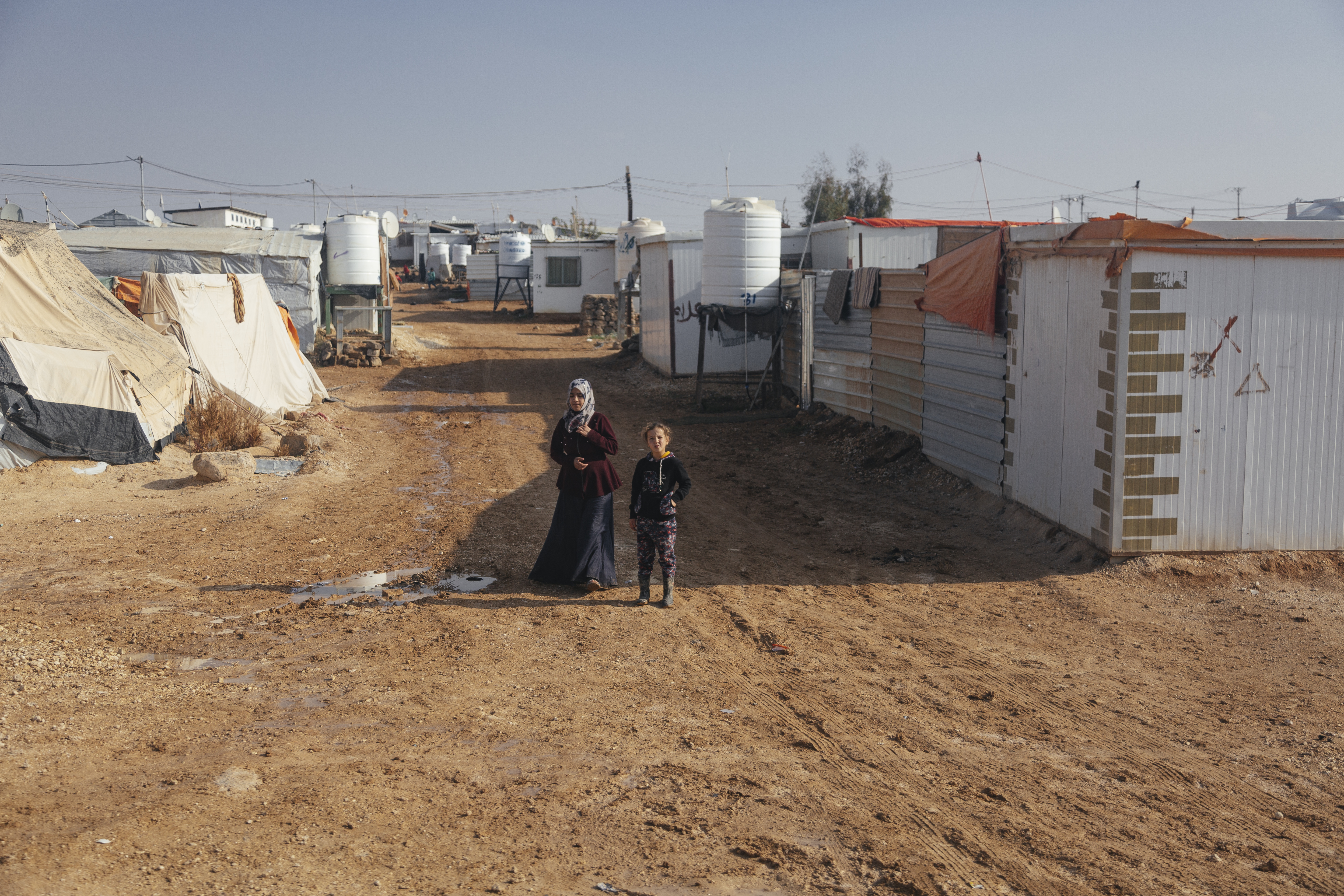 Zaatari Refugee Camp
Harris Public Policy students visited Zaatari refugee camp as part of the 2018 Pearson International Conflict Seminar to Jordan, where they met with Syrian refugees leading NGO programming within the camp.
Ramin Kohanteb/The Pearson Institute
Uniting
Research and Policy
Go Back
Michèle Duvivier Pierre-Louis
President, Fondation Connaissance et Liberté-FOKAL
Former Prime Minister of Haiti
In September 2008, Michèle Duvivier Pierre-Louis became Prime Minister of Haiti. While Prime Minister, Pierre-Louis also served as Minister of Justice and Public Security. Upon leaving office in November 2009, Pierre-Louis resumed her activities at the Fondation Connaissance et Liberté – FOKAL, as President, coordinating special projects. Pierre-Louis is also a professor at Université Quisqueya, Haïti.
In 2010, President Zapatero of Spain nominated her as a member of the International Commission Against the Death Penalty, based in Spain. In 2014, UN Secretary General Ban Ki-moon nominated her as a member of a High Level Panel on a Technology Bank for the Least Developed Countries. In 2017, UN Secretary General Antonio Guteres nominated her as a member of the High Level Advisory Board on Mediation.
Michèle Duvivier Pierre-Louis is a member of a Review "Chemins Critiques" in which she wrote several articles along with other Haitian and Caribbean writers, on politics, economics, arts and culture. She has also contributed to several books and reviews. She holds a degree from Queens College of New York and has received several awards and distinctions in her career. She holds a Doctorate Honoris Causa in humanities from Saint Michael College, Vermont in 2004. From September through December 2010, she was a Resident Fellow at the Institute of Politics at Harvard Kennedy School. In December 2014, she received a second Doctorate Honoris Causa from the University of San Francisco.

Baidoa, Somalia
Makeshift, temporary shelter made of plastic and clothing at a refugee center in Baidoa, Somalia.