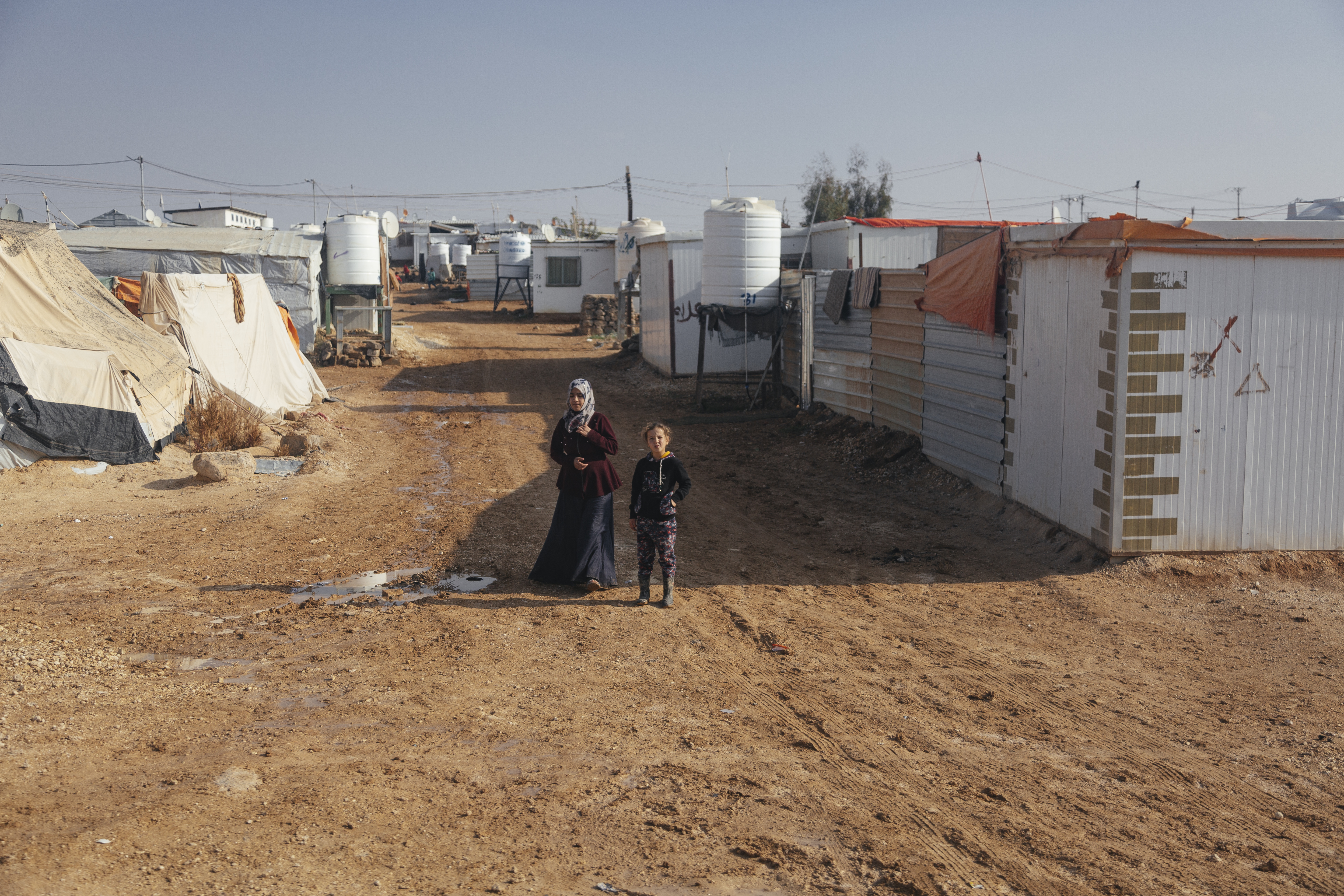 Zaatari Refugee Camp
Harris Public Policy students visited Zaatari refugee camp as part of the 2018 Pearson International Conflict Seminar to Jordan, where they met with Syrian refugees leading NGO programming within the camp.
Ramin Kohanteb/The Pearson Institute
Uniting
Research and Policy
Go Back
Muriel Asseburg
Senior Fellow, Stiftung Wissenschaft und Politik
German Institute for International and Security Affairs
Dr. Muriel Asseburg is a Senior Fellow in the Middle East and Africa division of the Stiftung Wissenschaft und Politik (SWP), the German Institute for International and Security Affairs in Berlin. Her current research is focused on conflict dynamics and peace-making in the Levant (Israel/Palestine and Syria, in particular); German, European and US Middle East policies; as well as questions of state building, political reform and security in the Eastern Mediterranean. She is also a member of the Scientific Committee of the European University Institute's Middle East Directions Programme, the International Advisory Board of Mediterranean Politics and the Advisory Board of the Zeit-Stiftung's Ph.D. programme "Trajectories of change. Ph.D. Scholarships in Humanities and Social Sciences".
Asseburg studied political science, international law and economics at Ludwig Maximilians University in Munich where in 2000 she obtained a PhD. She has also lived, studied, and worked in the USA, Israel/Palestine, Syria, and Lebanon.
Recent publications include: The "Deal of the Century" for Israel‑Palestine. US Proposals Are Likely to Speed Demise of Two-State Settlement, SWP Comment 2019/C 20, April 2019; Divided and Divisive.  Europeans, Israel and Israeli-Palestinian Peacemaking, Joint study by Mitvim and SWP, May 2019 (ed with Nimrod Goren);Economic Band-Aids Won't Bring Peace to the Middle East, in: Foreign Policy, 25.06.2019 (with Hugh Lovatt).

Baidoa, Somalia
Makeshift, temporary shelter made of plastic and clothing at a refugee center in Baidoa, Somalia.