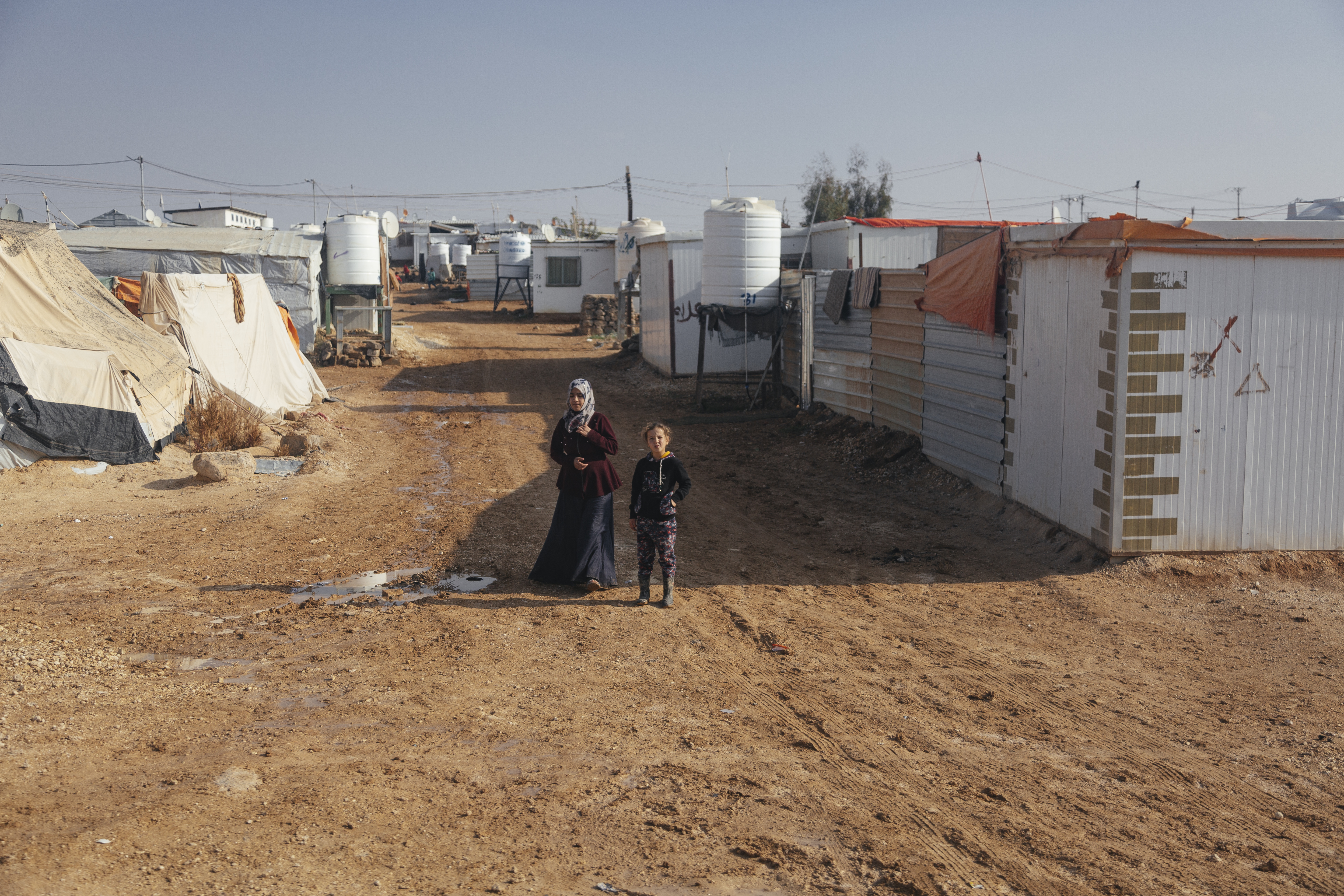 Zaatari Refugee Camp
Harris Public Policy students visited Zaatari refugee camp as part of the 2018 Pearson International Conflict Seminar to Jordan, where they met with Syrian refugees leading NGO programming within the camp.
Ramin Kohanteb/The Pearson Institute
Uniting
Research and Policy
Go Back
Negar Mortazavi
Journalist and Political Analyst
Host, The Iran Podcast
Negar Mortazavi is an Iranian-American journalist and political analyst based in Washington, DC. She has been covering Iranian affairs and US-Iran relations for over a decade. She was a columnist for The Independent and is host of the Iran Podcast. She is a frequent media analyst on Iran and U.S. foreign policy, has appeared on CNN, MSNBC, NPR, BBC, France24, Al Jazeera, and international media outlets in China, Turkey, and Israel.
She has interviewed many prominent figures, including American boxing champion Muhammad Ali, Iranian foreign minister Javad Zarif, U.S. State Department spokesperson Alan Eyre, and former political prisoner Sarah Shourd.
Negar regularly writes about Iranian politics and U.S. foreign policy in the Middle East. Her work has been published in Foreign Policy magazine, The Intercept, Politico, Huffington Post, and elsewhere. She frequently speaks about Iranian affairs at universities and academic institutions including MIT, Princeton, Johns Hopkins, University of Maryland, and American University.
In 2021, she was featured in Forbes magazine, among 30 inspirational women in various fields who have made great achievements and continue to break boundaries in their work and life. In 2020, she was named a MENA-American young leader in foreign policy byNew America, among a group of talented leaders in diplomacy, national security, international development, and politics who possess unique perspectives that have been integral in reshaping the discourse around the future of U.S. foreign policy in the Middle East and North Africa. She was named a MENA Young Leader by Friends of Europe in 2017, as part of a new generation of leaders able to tackle the increasing disconnects between citizens and political elites, to rebuild the trust that is vital to democracies.
Previously she was a television anchor for Voice of America where she hosted a Persian talk show on current affairs and an English news show on U.S. elections. She was also a Washington Correspondent for Iran International television, and worked at the International Center For Journalists, the National Iranian American Council, and the United Nations Development Programme in New York.
Negar received her master's degree in international development from Brandeis University and her Bachelor of Arts from the University of Massachusetts. She was born and raised in Iran and Germany, and immigrated to the United States in 2002.

Baidoa, Somalia
Makeshift, temporary shelter made of plastic and clothing at a refugee center in Baidoa, Somalia.