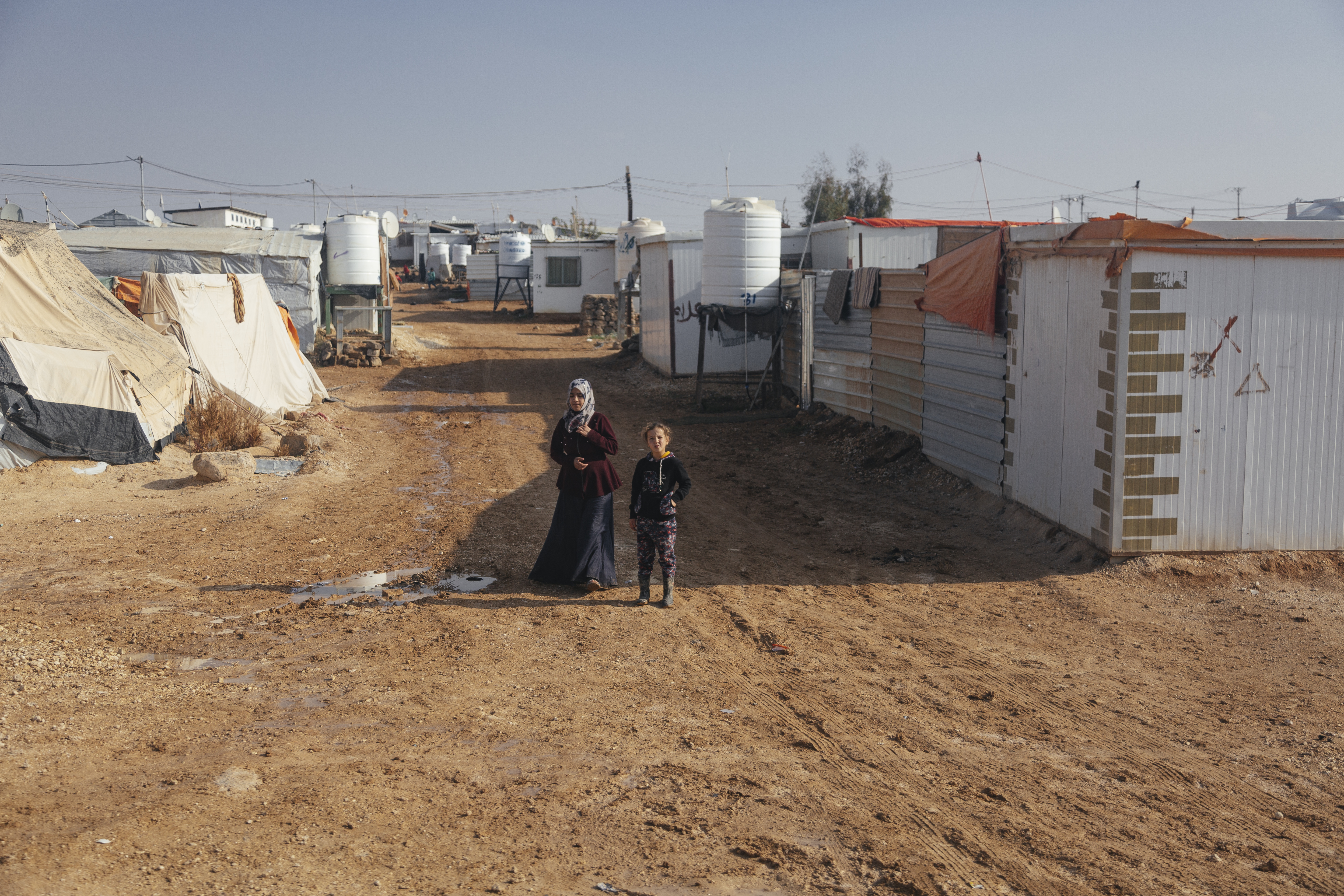 Zaatari Refugee Camp
Harris Public Policy students visited Zaatari refugee camp as part of the 2018 Pearson International Conflict Seminar to Jordan, where they met with Syrian refugees leading NGO programming within the camp.
Ramin Kohanteb/The Pearson Institute
Uniting
Research and Policy
Go Back
Paul B. Stares
General John W. Vessey Senior Fellow for Conflict Prevention and Director of the Center for Preventive Action
Council on Foreign Relations
Paul B. Stares is the General John W. Vessey senior fellow for conflict prevention and director of the Center for Preventive Action at the Council on Foreign Relations (CFR). An expert on conflict prevention and a regular commentator on current affairs, he is the author or editor of nine books on U.S. security policy and international relations. His latest book, Preventive Engagement: How America Can Avoid War, Stay Strong, and Keep the Peace, provides a comprehensive blueprint for how the United States can manage a more turbulent and dangerous world.
Prior to joining CFR, Stares was vice president and director of the Center for Conflict Analysis and Prevention at the United States Institute of Peace. He worked as associate director and senior research scholar at Stanford University's Center for International Security and Cooperation from 2000 to 2002 and was senior research fellow at the Japan Institute of International Affairs and then director of studies at the Japan Center for International Exchange from 1996 to 2000.
Stares has participated in various high-level studies, including the Genocide Prevention Task Force co-chaired by Madeleine Albright and William Cohen, as well as the expert working group on the strategic environment for the Iraq Study Group co-chaired by James Baker and Lee Hamilton. He has also been a NATO fellow and a scholar in residence at the MacArthur Foundation's Moscow office. Stares has a BA from North Staffordshire Polytechnic and received both his MA and PhD from Lancaster University.

Baidoa, Somalia
Makeshift, temporary shelter made of plastic and clothing at a refugee center in Baidoa, Somalia.