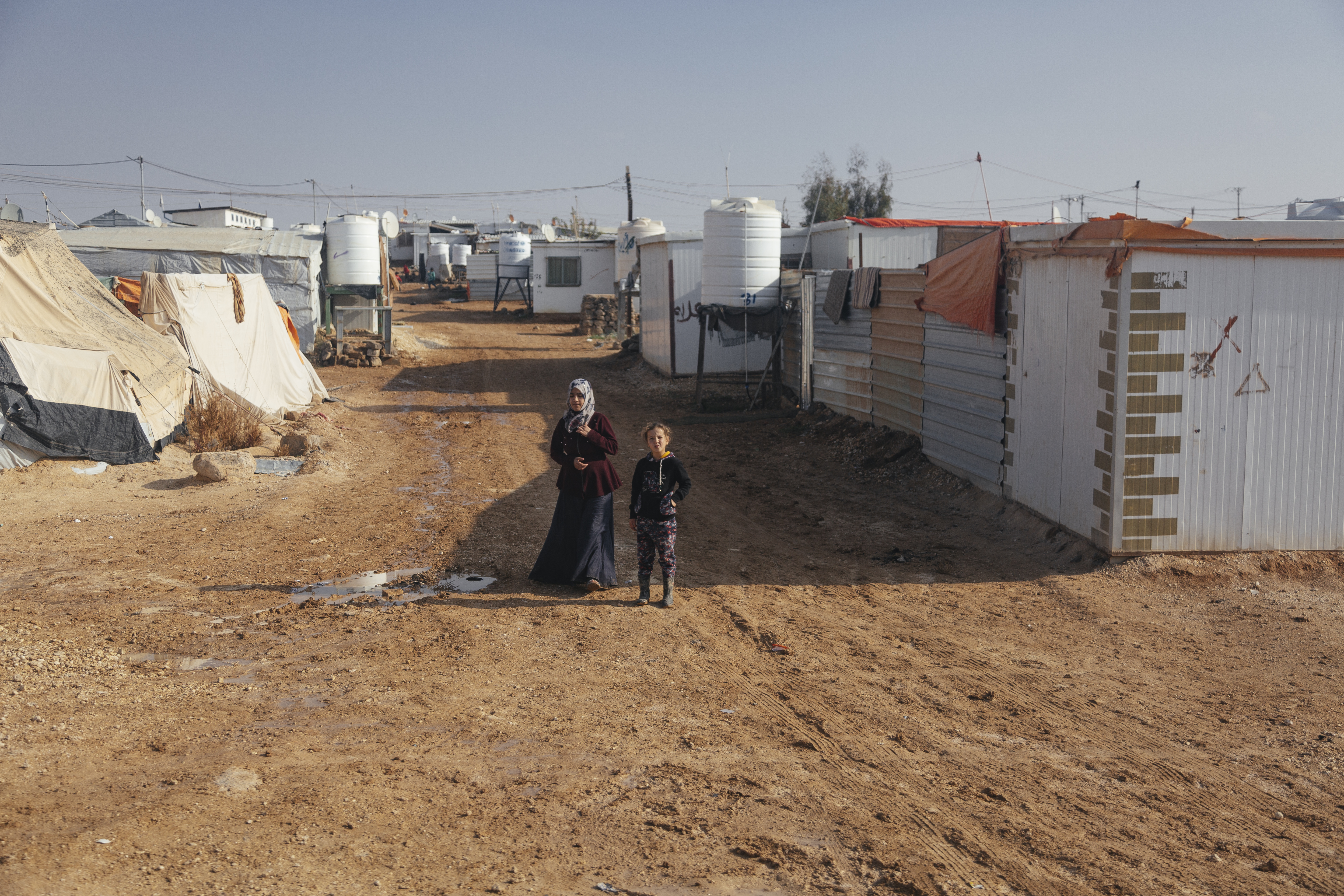 Zaatari Refugee Camp
Harris Public Policy students visited Zaatari refugee camp as part of the 2018 Pearson International Conflict Seminar to Jordan, where they met with Syrian refugees leading NGO programming within the camp.
Ramin Kohanteb/The Pearson Institute
Uniting
Research and Policy
Go Back
Philip Stupak
Senior Advisor, Management Directorate, Office of the Chief Information Officer, U.S. Department of Homeland Security
Lecturer, Graham School, University of Chicago

Phil Stupak is a Senior Advisor in the Management Directorate, in the U.S. Department of Homeland Security's Office of the Chief Information Officer. He was most recently a Senior Advisor at Cambridge Global Advisors, where he provided bespoke government relations solutions to companies operating within the cybersecurity, homeland security, and national security environment. At the University of Chicago, he is an adjunct lecturer at the Graham School's TRM program. He was previously an executive education instructor at the Booth School of Business, and the Associate Director at Harris Cyber Policy Initiative, where he focused on disinformation campaigns, social media, election security, and AI policy.
He regularly writes, speaks, and lecturers on cybersecurity, election security, social media campaigns, and homeland security matters.
Stupak previously served in the Obama administration, where he handled cybersecurity, technology research and development, national security, and international relations portfolios for the Deputy Secretary of the U.S. Department of Homeland Security. In that role, he served on the executive team implementing President Obama's Executive Order 13636, Improving Critical Infrastructure Cybersecurity; developed the first version of DHS's continuous diagnostic monitoring program as well as conception-to-deployment of EINSTEIN 3A; chaired the internal DHS China Working Group; launched the first ministerial-level engagement on cybersecurity cooperation between DHS and the People's Republic of China's Ministry of Public Security; ran the DHS Data Sharing Framework working group; and worked on interagency law enforcement task forces investigating significant cybersecurity hacks (including the 2013 $45-million ATM cyber heist). Stupak also helped negotiate the U.S.-EU Passenger Name Records Agreement, which improved the safety and security of both continents through secure data sharing on inbound passengers from the EU.
Stupak served as counsel to the U.S. House of Representatives Committee on House Administration, led then senator Obama's 2008 field campaign in northern Michigan, and served in the General Counsel's office at the New York City Board of Elections.
Stupak has a BA from the University of California, Berkeley, and a JD from the University of Richmond.

Baidoa, Somalia
Makeshift, temporary shelter made of plastic and clothing at a refugee center in Baidoa, Somalia.