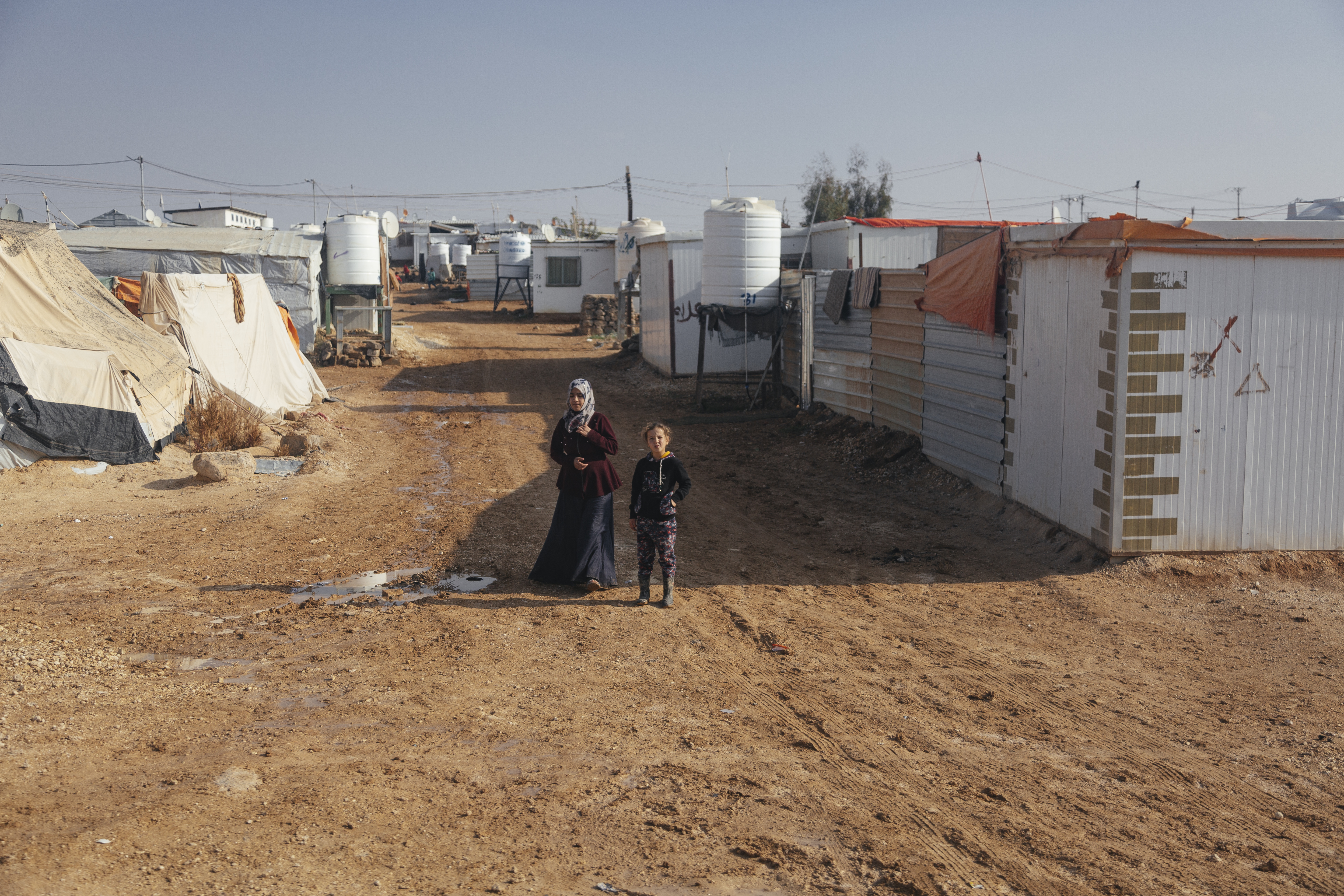 Zaatari Refugee Camp
Harris Public Policy students visited Zaatari refugee camp as part of the 2018 Pearson International Conflict Seminar to Jordan, where they met with Syrian refugees leading NGO programming within the camp.
Ramin Kohanteb/The Pearson Institute
Uniting
Research and Policy
Go Back
Pouya Alimagham
Lecturer and Historian of the Modern Middle East
Massachusetts Institute of Technology
Pouya Alimagham is a historian of the modern Middle East. He specializes on Iran, Iraq, and the Levant, focusing on such themes as revolutionary and guerrilla movements, imperialism, representation and Orientalism, "Political Islam" and post-Islamism, and the intersections therein.
His dissertation, "Contesting the Iranian Revolution: The Green Uprising," was the 2016 winner of the Association for Iranian Studies' Mehrdad Mashayekhi Dissertation Award, which is presented biannually. He argued that the Green Uprising in 2009 was a culmination of a decades-long history that constituted a post-Islamist paradigm shift in Iran. He harnessed wider regional history as well as Iran's own revolutionary past in order to underscore his thesis. The manuscript was published in expanded form with Cambridge University Press in 2020. His other articles and book chapters (some in progress) cover the Arab Spring, Iranian protest music, women in Middle East revolutions, sectarianism, and the psycho-history of post-9/11 discourse.
Alimagham teaches a range of courses about the Middle East, including a survey course covers the early Islamic period until the present, and focuses on the life of Muhammad and Quranic exegesis, and unpacks thematic issues such as Orientalism, colonialism and nationalism, political Islam, whether such a bipolarity of "Islam and the West" is useful, Islamophobia, and the "Clash of Civilizations." He also coteaches a course in which he covers the historical and theoretical underpinnings of the Iranian Revolution and the Green Uprising. In the spring of 2019, he was awarded MIT's School of Humanities, Arts, and Social Sciences Levitan Teaching Award—an award that was the result of a student-initiated process.
His English and Persian language interviews can be heard on KPFK 90.7 FM and KIRN Radio Iran 670 AM, respectively, and his most recent quotes have appeared in The Independent, Al Jazeera, and Newsweek. His latest opinion pieces have been published in liberal, centrist, and conservative media, such as LobeLog, Informed Comment, TheFletcher Forum, and The American Conservative.

Baidoa, Somalia
Makeshift, temporary shelter made of plastic and clothing at a refugee center in Baidoa, Somalia.