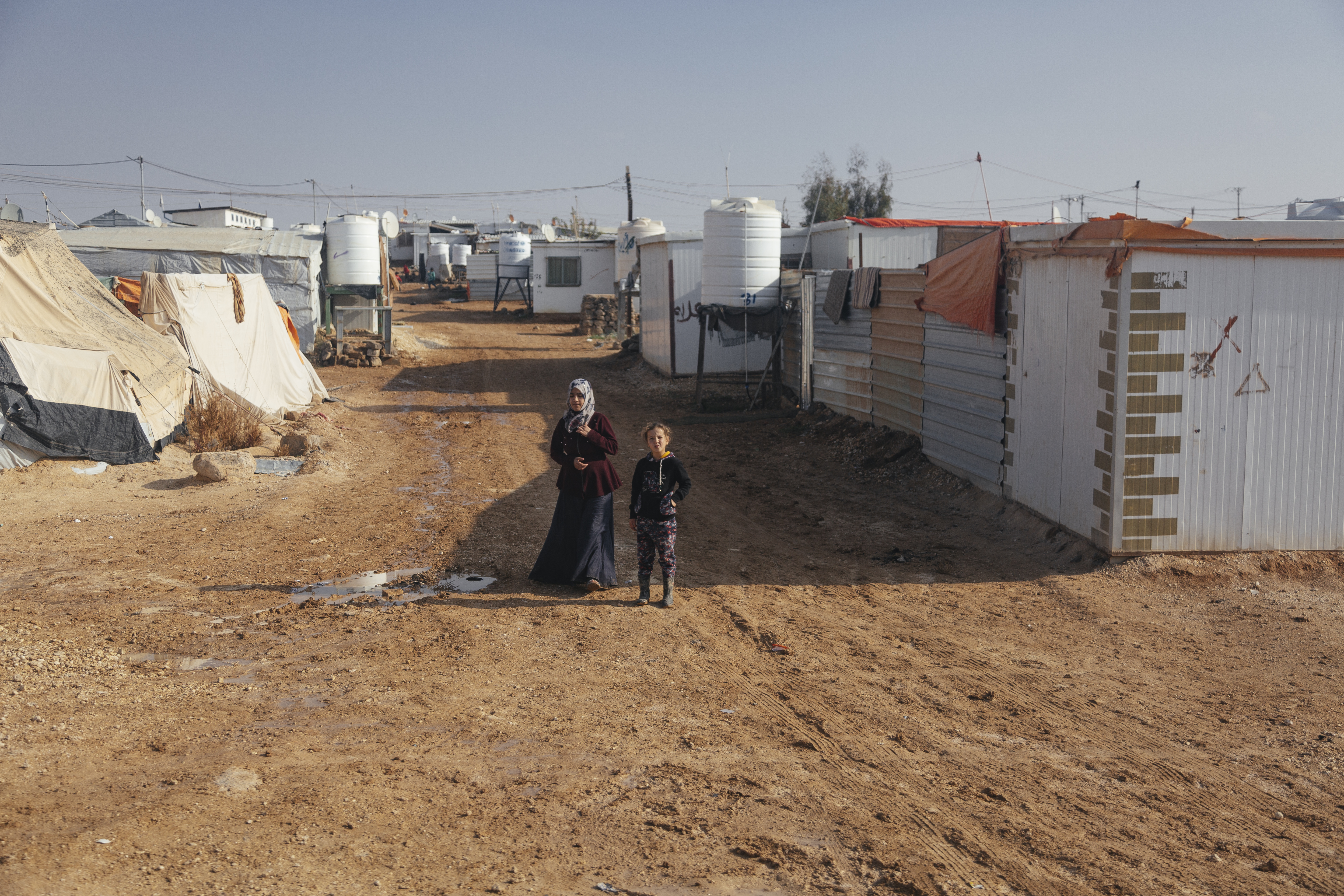 Zaatari Refugee Camp
Harris Public Policy students visited Zaatari refugee camp as part of the 2018 Pearson International Conflict Seminar to Jordan, where they met with Syrian refugees leading NGO programming within the camp.
Ramin Kohanteb/The Pearson Institute
Uniting
Research and Policy
Go Back
Rian Thum
Senior Research Fellow
University of Nottingham
Rian Thum is Senior Research Fellow at the University of Nottingham. His research and teaching are generally concerned with the interpenetration of China and the Muslim World. Since 1999, he has regularly conducted field research in Xinjiang and other areas of China with large Muslim populations, both Uyghur- and Chinese-speaking. His book, The Sacred Routes of Uyghur History (Harvard University Press, 2014) was awarded the Fairbank prize for East Asian history (American Historical Association) and the Hsu prize for East Asian Anthropology (American Anthropological Association). Thum's current book project, Islamic China, is a re-examination of Chinese Islam that takes full account of the numerous Persian and Arabic sources that Chinese-speaking Muslims have used and written. Since the emergence of China's mass internment program for Turkic minorities, Thum has consulted for media organizations, businesses, NGOs, and government agencies developing responses to the emergency in Xinjiang. In addition to his academic publications, Thum's writing has appeared in The New York Times, The Washington Post, Foreign Affairs, and The Nation.

Baidoa, Somalia
Makeshift, temporary shelter made of plastic and clothing at a refugee center in Baidoa, Somalia.