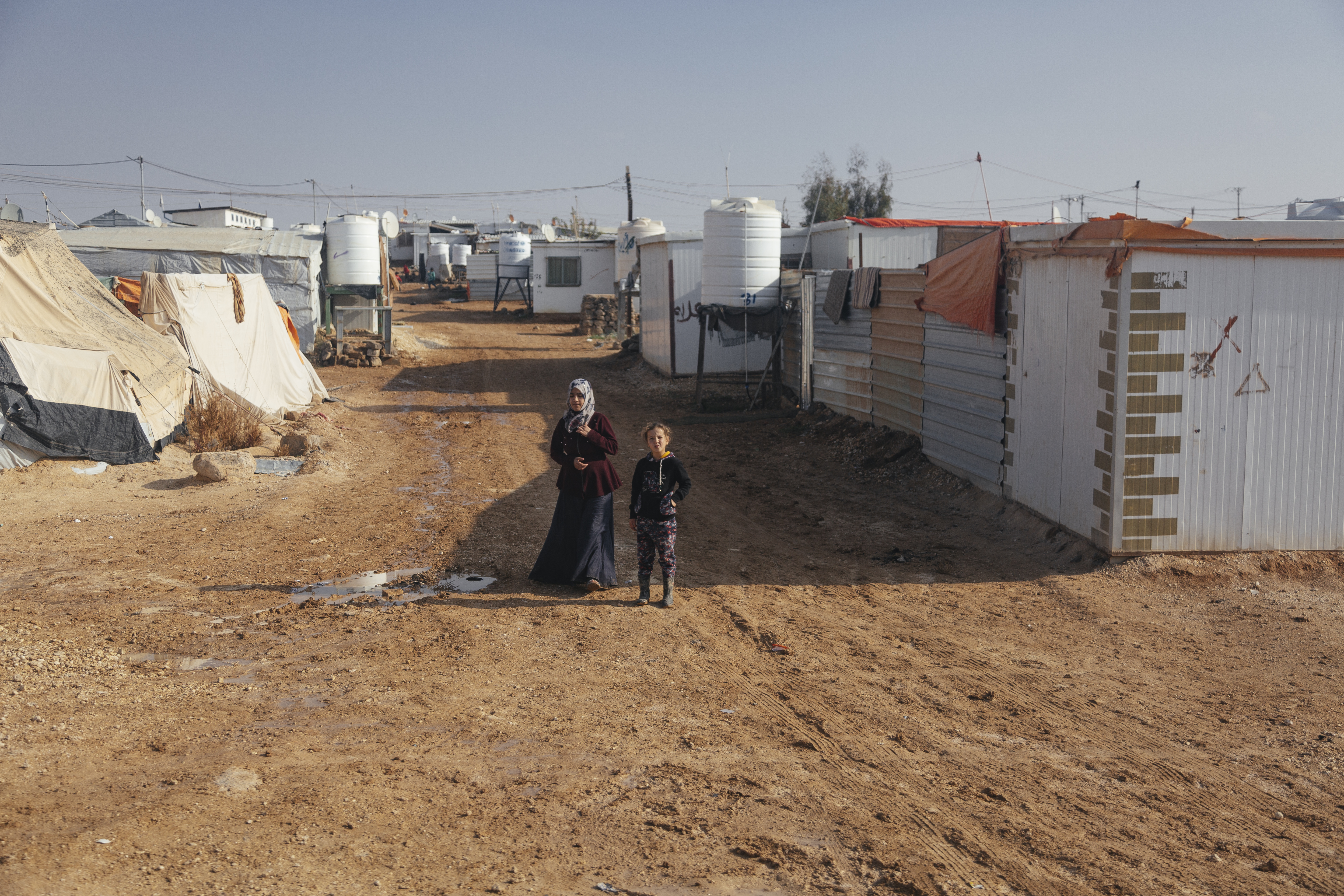 Zaatari Refugee Camp
Harris Public Policy students visited Zaatari refugee camp as part of the 2018 Pearson International Conflict Seminar to Jordan, where they met with Syrian refugees leading NGO programming within the camp.
Ramin Kohanteb/The Pearson Institute
Uniting
Research and Policy
Go Back
Wendy R. Sherman
Professor of Practice and Director, Center for Public Leadership, Harvard Kennedy School
Former Under Secretary of State for Political Affairs, U.S. Department of State
Wendy R. Sherman is a Professor of the Practice of Public Leadership and Director of the Center for Public Leadership at the Harvard Kennedy School. In addition, she is a Senior Fellow at the School's Belfer Center for Science and International Affairs. Amb. Sherman is Senior Counselor at Albright Stonebridge Group and former Under Secretary of State for Political Affairs. She is currently an MSNBC global affairs contributor and on the USA TODAY Board of Contributors. Amb. Sherman is the author of Not for the Faint of Heart: Lessons in Courage, Power and Persistence published by PublicAffairs, September 2018.
She serves on the boards of the International Crisis Group and the Atlantic Council, and is a member of the Council on Foreign Relations and the Aspen Strategy Group. 37 She has served four U.S. Secretaries of State. As Under Secretary of State for Political Affairs, Amb. Sherman led the U.S. negotiating team that reached agreement on a Joint Comprehensive Plan of Action between the P5+1, the European Union, and Iran for which, among other diplomatic accomplishments, she was awarded the National Security Medal by President Barack Obama.
Amb. Sherman, with a Masters in social work, began her career as Director of Child Welfare for the State of Maryland. Later, she managed Senator Barbara Mikulski's successful campaign for the U.S. Senate, served as Director of EMILY's List and ran Campaign '88 at the Democratic National Committee for the Dukakis presidential campaign.

Baidoa, Somalia
Makeshift, temporary shelter made of plastic and clothing at a refugee center in Baidoa, Somalia.