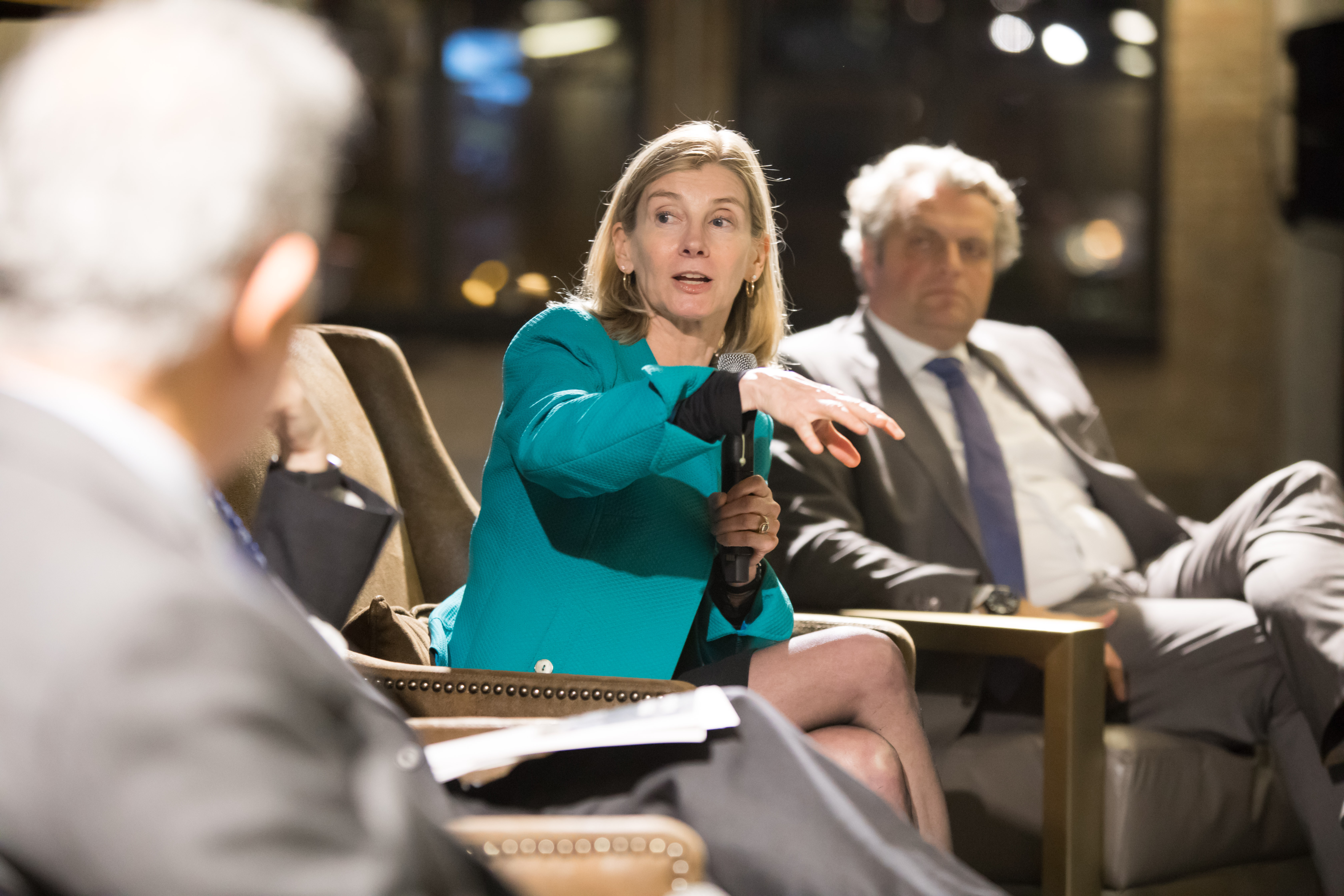 Nancy Lindborg speaks at 2018 Pearson Global Forum
President of the US Institute of Peace Nancy Lindborg speaks at the inaugural Pearson Global Forum held in Chicago in 2018.
Anne Ryan / The Pearson Institute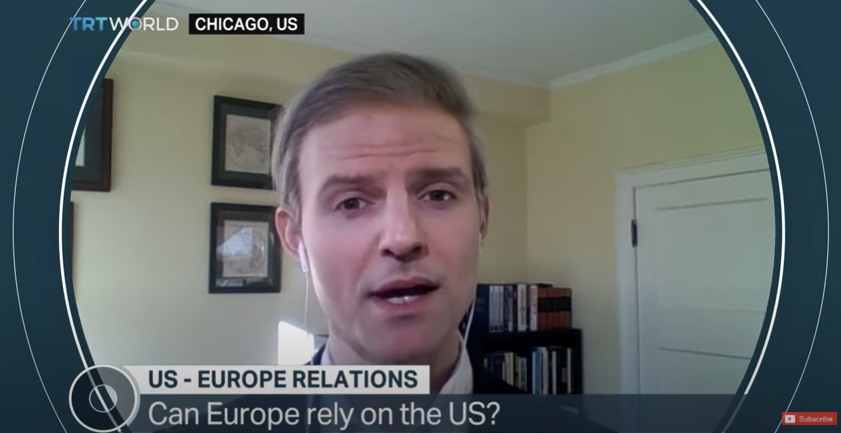 US EUROPE RELATIONS:What's at stake on election day?
11.04.20
Just as millions of Americans will be eyeing the result of their presidential election, so too will world leaders; nowhere more so than in Europe - where the result will shape politics on this side of the Atlantic for the next four years, or more.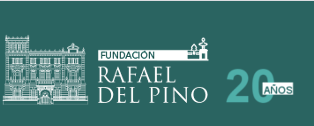 ¿Por qué en algunos países florece la libertad y en otros el autoritarismo?
11.03.20
Institute Director James A. Robinson gives a lecture at the Fundación Rafael del Pino.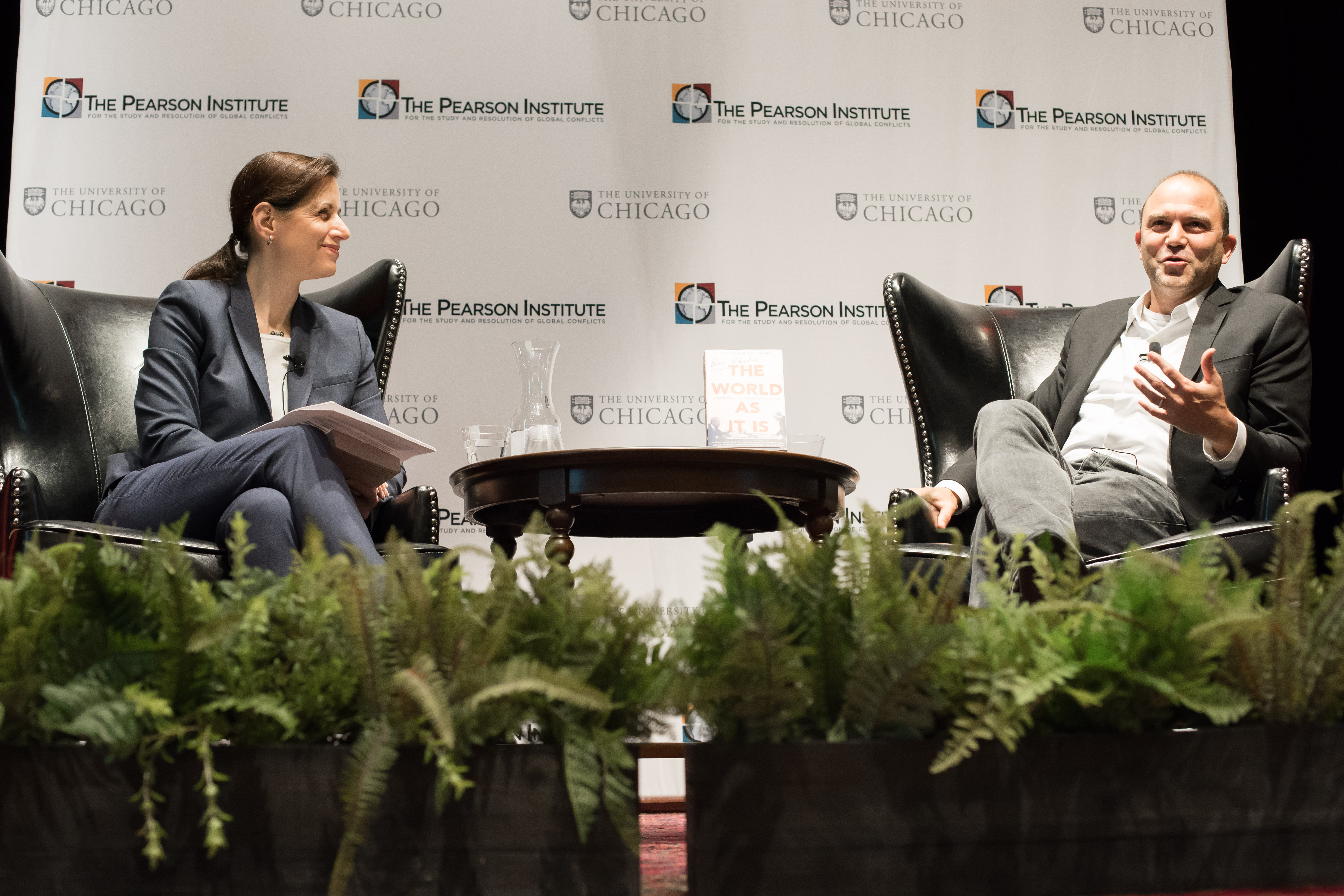 Pearson Institute Distinguished Speaker Series featuring Ben Rhodes
Dean of the Harris School of Public Policy Katherine Baicker moderates a discussion with Ben Rhodes, former deputy US National Security Advisor in a 2019 edition of The Pearson Institute's Distinguished Speaker Series.
Anne Ryan / The Pearson Institute