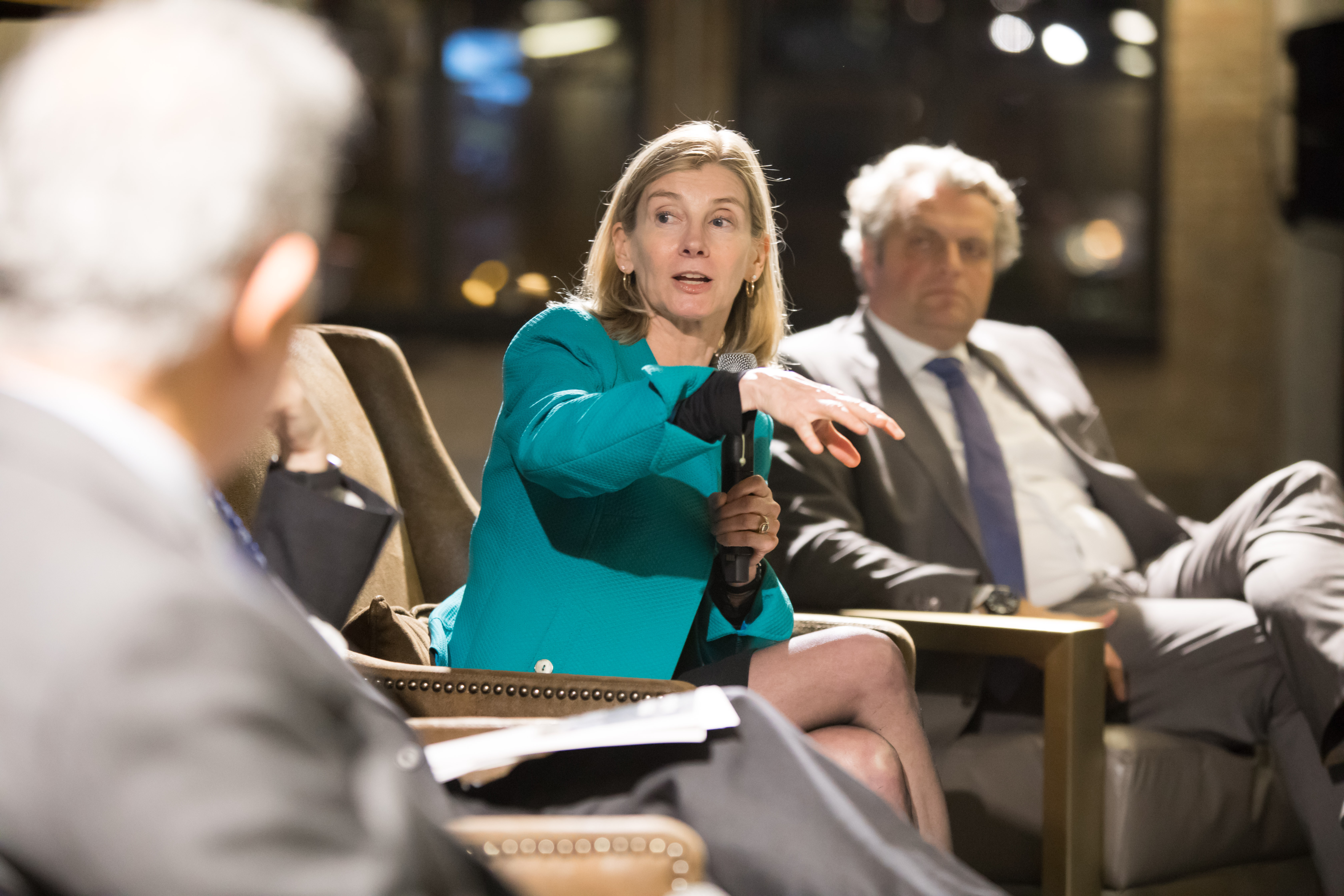 Nancy Lindborg speaks at 2018 Pearson Global Forum
President of the US Institute of Peace Nancy Lindborg speaks at the inaugural Pearson Global Forum held in Chicago in 2018.
Anne Ryan / The Pearson Institute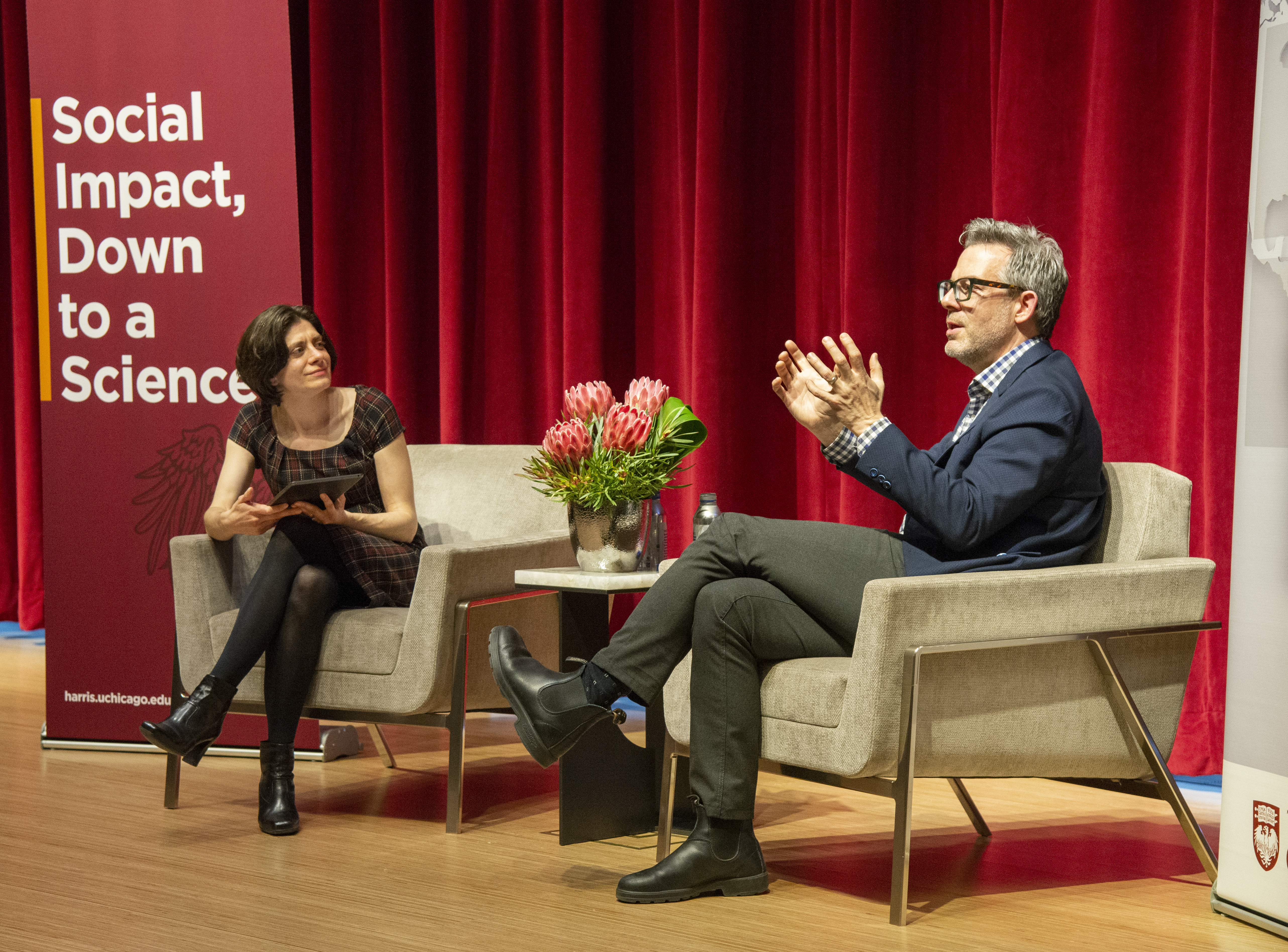 A full video archive is available on The Pearson Institute's YouTube channel.
Somaliland | Africa's Rosetta Stone
10.26.22
The Pearson Institute's October Speaker Series featured the Head of Somaliland Mission Bashir Goth, who will discuss the secrets of Somaliland and what it has to offer to the world, as it seems to be waiting for its moment of recognition.
Russia-Ukraine War: What Comes Next?
09.23.22
The Pearson Institute and the Center for East European and Russian/Eurasian Studies (CEERES) hosted scholars from Ukraine and Chicago to discuss the recent Ukrainian counteroffensive, life in Ukraine during wartime, new evidence of Russian war crimes, and other topics.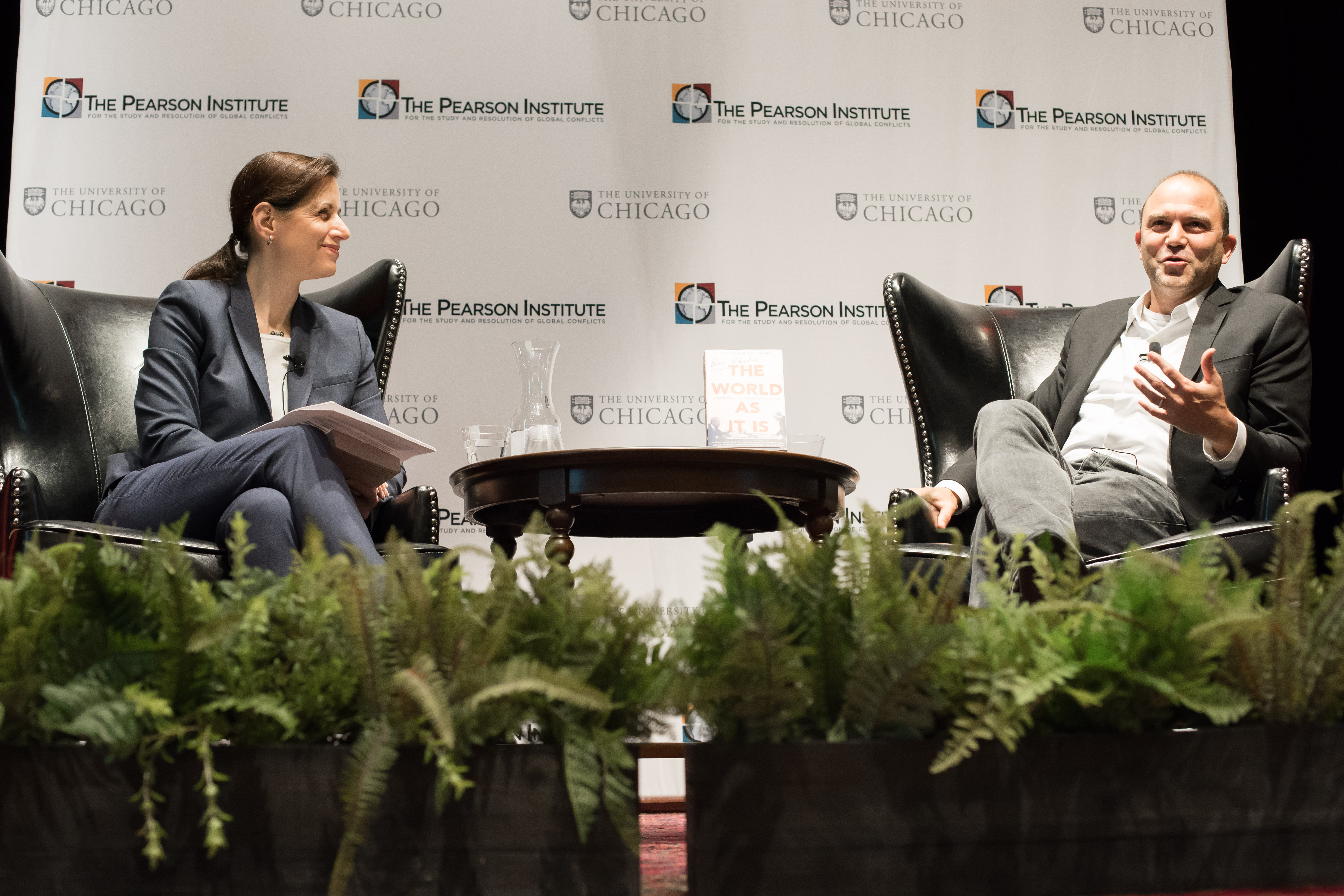 Pearson Institute Distinguished Speaker Series featuring Ben Rhodes
Dean of the Harris School of Public Policy Katherine Baicker moderates a discussion with Ben Rhodes, former deputy US National Security Advisor in a 2019 edition of The Pearson Institute's Distinguished Speaker Series.
Anne Ryan / The Pearson Institute