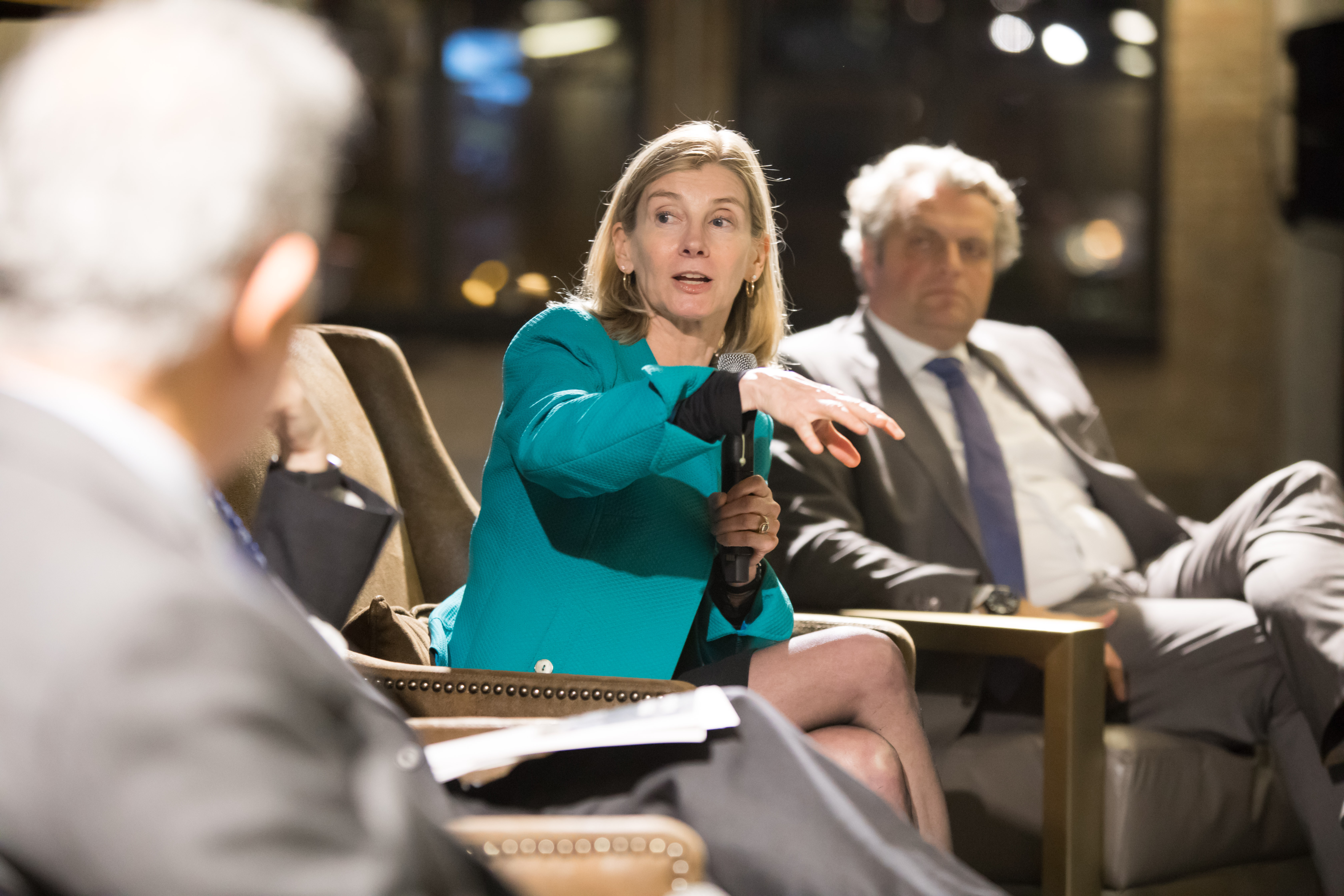 Nancy Lindborg speaks at 2018 Pearson Global Forum
President of the US Institute of Peace Nancy Lindborg speaks at the inaugural Pearson Global Forum held in Chicago in 2018.
Anne Ryan / The Pearson Institute
A full video archive is available on The Pearson Institute's YouTube channel.
Covid Pandemic and Inequality in India
08.16.21
Professor Anup Malani joins the Pune International Centre.
Economics of National Security
07.26.21
The NBER Summer Institute 2021 Economics of National Security presentations include research presentations from Luis Martinez and Austin Wright.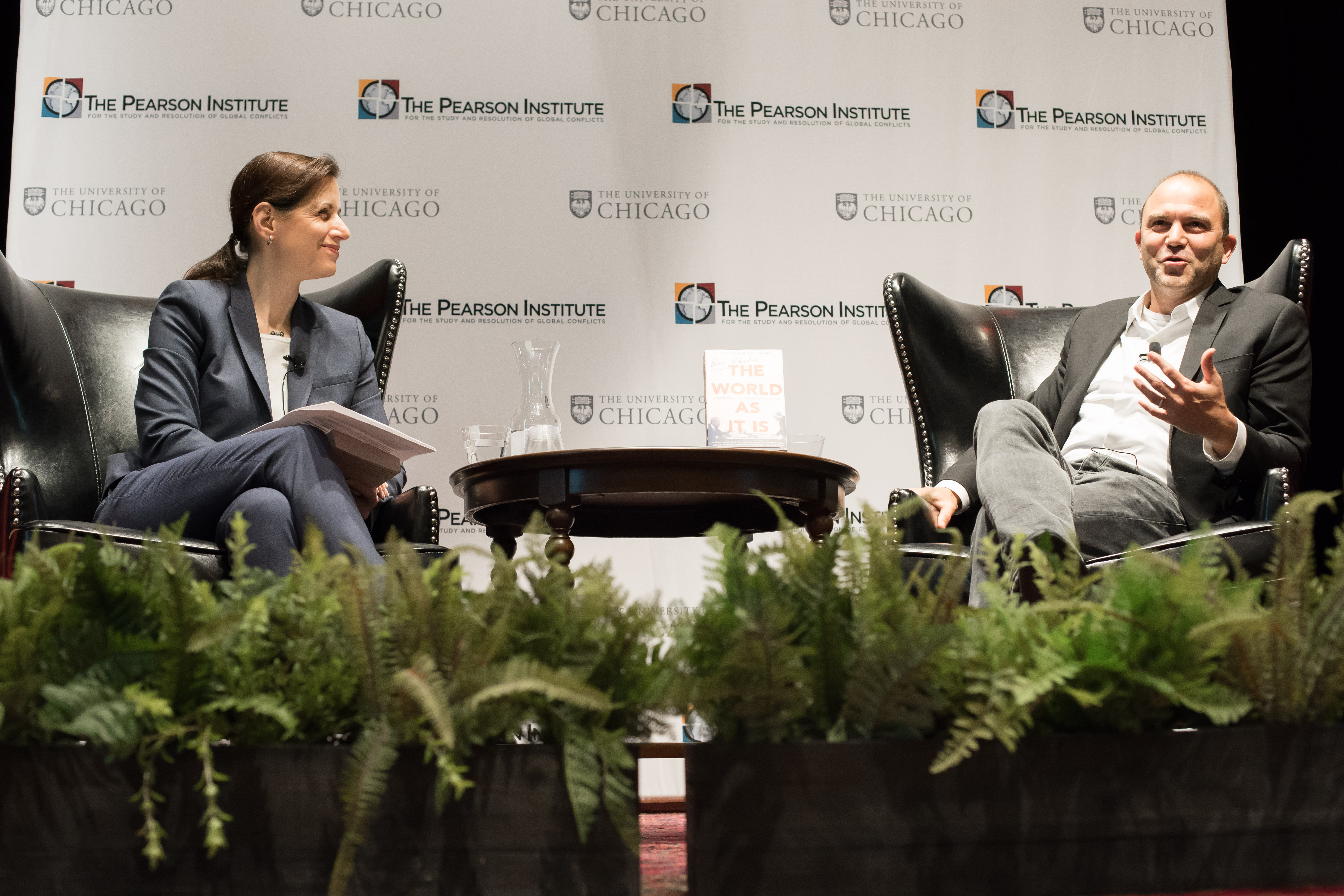 Pearson Institute Distinguished Speaker Series featuring Ben Rhodes
Dean of the Harris School of Public Policy Katherine Baicker moderates a discussion with Ben Rhodes, former deputy US National Security Advisor in a 2019 edition of The Pearson Institute's Distinguished Speaker Series.
Anne Ryan / The Pearson Institute