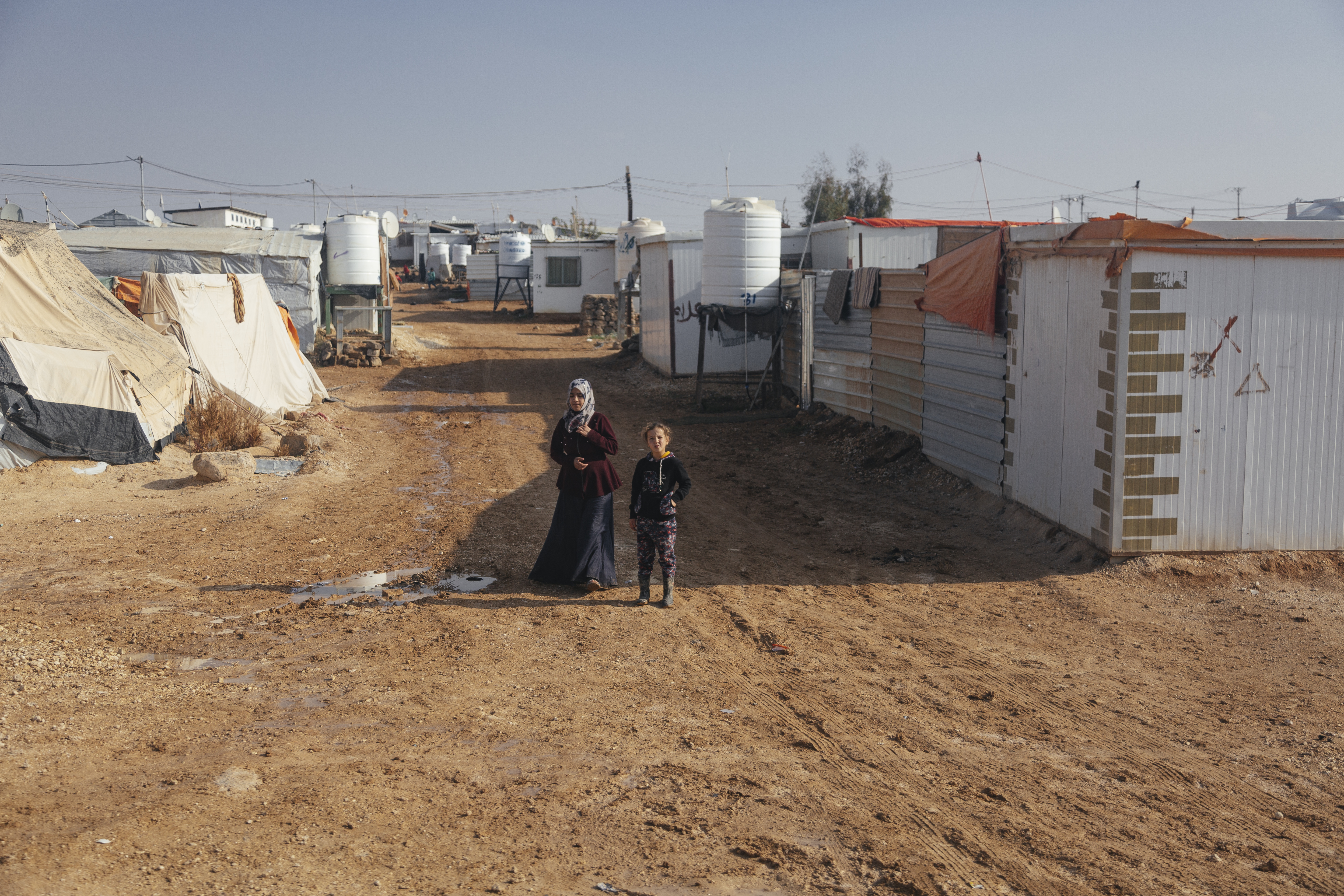 Zaatari Refugee Camp
Harris Public Policy students visited Zaatari refugee camp as part of the 2018 Pearson International Conflict Seminar to Jordan, where they met with Syrian refugees leading NGO programming within the camp.
Ramin Kohanteb/The Pearson Institute
Uniting
Research and Policy
Go Back
Brett Goldstein
Senior Advisor
The Pearson Institute
Brett Goldstein is a Senior Advisor to The Pearson Institute, focusing his work on analyzing emerging threats to the global community, namely cyber security policy. He is also Senior Fellow in Urban Science at the University of Chicago Harris School of Public Policy. In this role, he advises governments and major universities around the world on how to use data to inform smarter government decision-making and leads research projects using big data and analytics to better understand urban ecosystems. He also advises Harris on the master of science program in Computational Analysis and Public Policy, offered jointly with the Department for Computer Science. Goldstein works with the Computation Institute's Urban Center for Computation and Datav (UrbanCCD) and serves as a liaison to other major universities that are beginning to do research and teaching in urban science, greatly broadening the reach and impact of the activities at Harris.
Previously, Goldstein worked for the City of Chicago as the first municipal chief information officer. In this capacity he worked to accelerate the city's growth as a global hub of innovation and technology, establishing one of the nation's leading open data efforts and overhauling the city's technology infrastructure to reflect the needs of today's government. Goldstein also created WindyGrid, a situational awareness and analytics platform first used during the 2012 Chicago NATO Summit and later adopted to support improved service delivery citywide. Goldstein began his career in the start-up sector, where he spent seven years at OpenTable.

Baidoa, Somalia
Makeshift, temporary shelter made of plastic and clothing at a refugee center in Baidoa, Somalia.