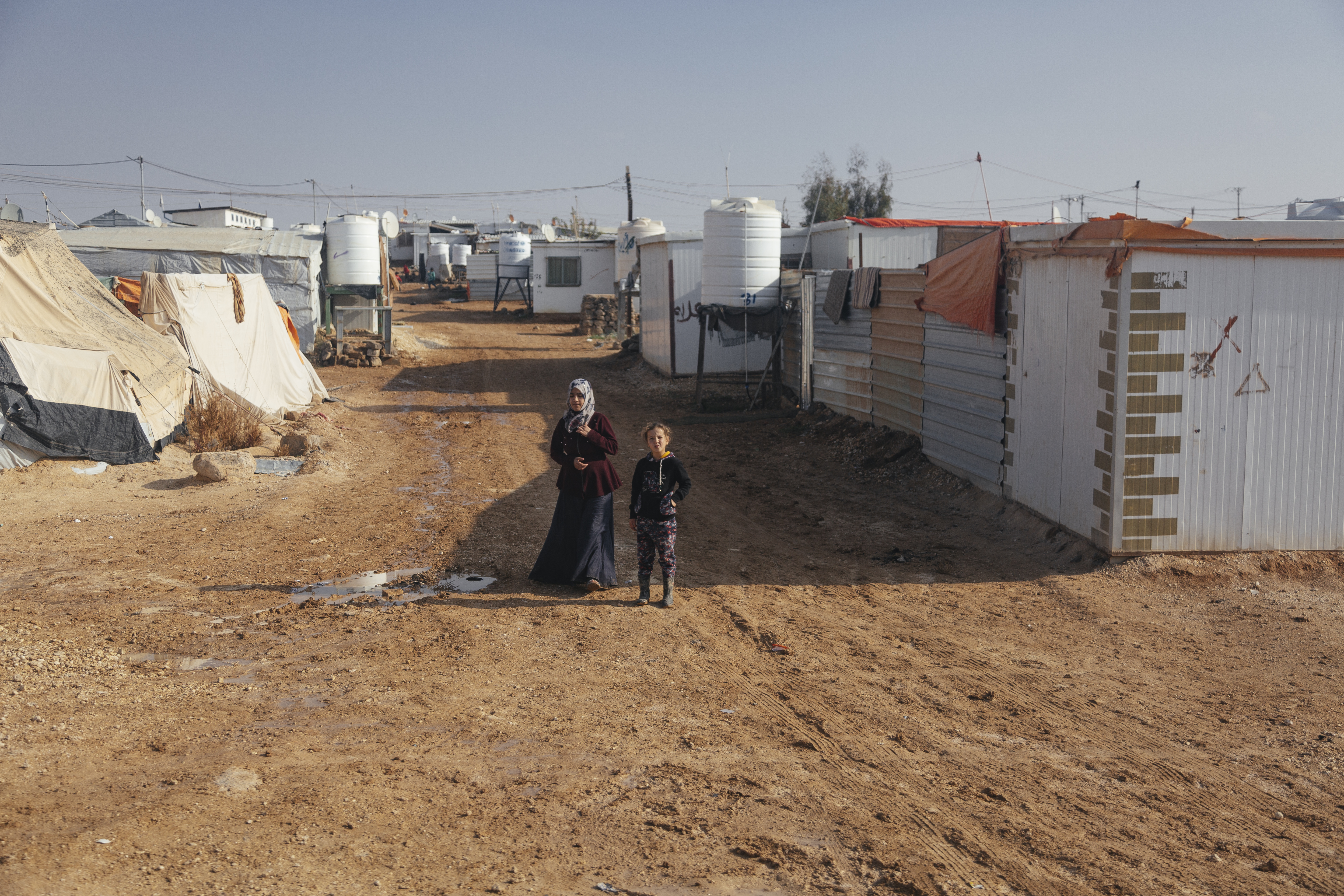 Zaatari Refugee Camp
Harris Public Policy students visited Zaatari refugee camp as part of the 2018 Pearson International Conflict Seminar to Jordan, where they met with Syrian refugees leading NGO programming within the camp.
Ramin Kohanteb/The Pearson Institute
Uniting
Research and Policy
Go Back
Ramzy Mardini
Postdoctoral Fellow
Stanford University
Ramzy Mardini is a postdoctoral fellow at the Center for International Security and Cooperation at Stanford University and an associate at the Pearson Institute for the Study and Resolution of Global Conflicts at the University of Chicago. 
His research interests include international security, conflict and conflict resolution, and the politics and security of the Middle East. Based on over three years of fieldwork across multiple countries, his book project examines the role and interplay of social networks on processes of rebellion, with an empirical focus on the Islamic State. His work has been supported by the U.S. Department of Education, the Minerva Research Initiative at the U.S. Department of Defense, and the Smith-Richardson Foundation, and was a 2019-2020 USIP-Minerva Peace Scholar at the United States Institute of Peace in Washington, D.C. and a 2018-2019 Fulbright Fellow in Jordan and Turkey. 
Apart from his academic studies, Mardini was a nonresident fellow at the Rafik Hariri Center for the Middle East at the Atlantic Council; an adjunct fellow at the Iraq Institute for Strategic Studies; a research analyst on Iraq at the Institute for the Study of War; a Middle East analyst at the Jamestown Foundation; and a research assistant on Iran at the Center for Strategic Studies at the University of Jordan in Amman. He was also a consultant at the Dialogue Advisory Group, an Amsterdam-based organization that facilitates political dialogue between armed actors to reduce violence in active conflicts. From 2010-2011, he served at The White House within the Office of the National Security Advisor to the Vice President, and previously at the Executive Office of the President and the U.S. Department of State's Bureau of Near Eastern Affairs. He is the editor of two books, Volatile Landscape: Iraq and its Insurgent Movements and also The Battle for Yemen: Al-Qaeda and the Struggle for Stability, and has written commentary for the New York Times, Financial Times, Washington Post, among others. 
He received a Ph.D., M.A., M.A. from the University of Chicago, where he was a William Rainey Harper Fellow within the Department of Political Science and studied international relations and comparative politics. He graduated summa cum laude with research distinction from Ohio State University. He was born in Dayton, Ohio. 

Baidoa, Somalia
Makeshift, temporary shelter made of plastic and clothing at a refugee center in Baidoa, Somalia.