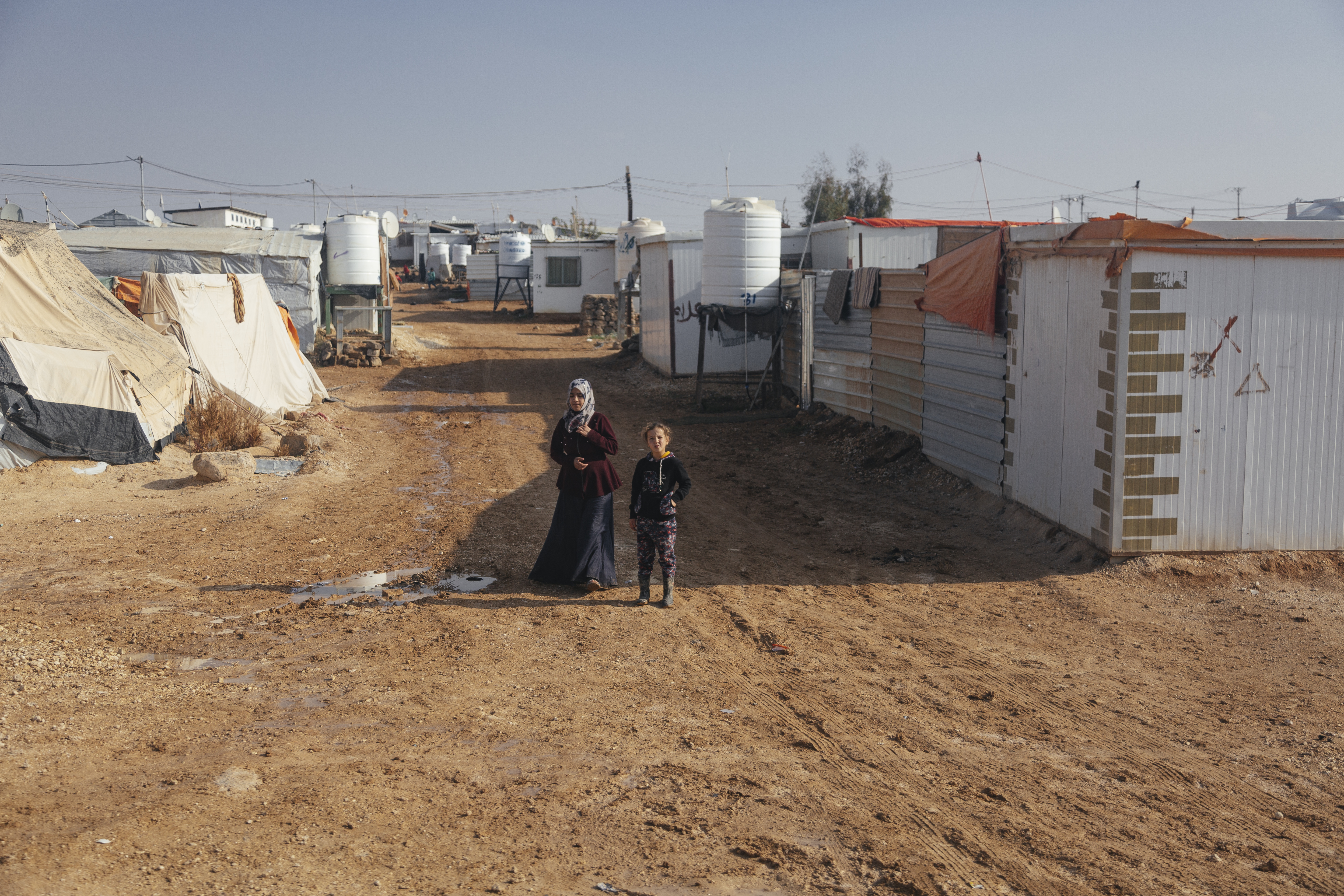 Zaatari Refugee Camp
Harris Public Policy students visited Zaatari refugee camp as part of the 2018 Pearson International Conflict Seminar to Jordan, where they met with Syrian refugees leading NGO programming within the camp.
Ramin Kohanteb/The Pearson Institute
Uniting
Research and Policy
Go Back
Ramzy Mardini
Recent PhD
University of Chicago
Ramzy Mardini is an Associate at The Pearson Institute and a recent PhD in political science at the University of Chicago, where he studies the intersection of social networks and civil war dynamics, with a focus on the Islamic State. As part of his dissertation research, he was a Fulbright fellow in Jordan and Turkey and has conducted over two years of fieldwork in the region. 
Previously, he was a nonresident fellow at the Rafik Hariri Center for the Middle East at the Atlantic Council; an adjunct fellow at the Beirut-based Iraq Institute for Strategic Studies; and was a research analyst on Iraq at the Institute for the Study of War. In addition, he served at the White House within the Office of the National Security Advisor to the Vice President and at the State Department's Bureau of Near Eastern Affairs. He is the editor of two books on insurgent movements in the Middle East and has written commentary on the conflicts in Iraq and Syria for The New York Times, The Washington Post, Financial Times, among others.
He graduated summa cum laude from Ohio State University and holds a MA in political science and a MA from the Committee on International Relations at the University of Chicago.

Baidoa, Somalia
Makeshift, temporary shelter made of plastic and clothing at a refugee center in Baidoa, Somalia.