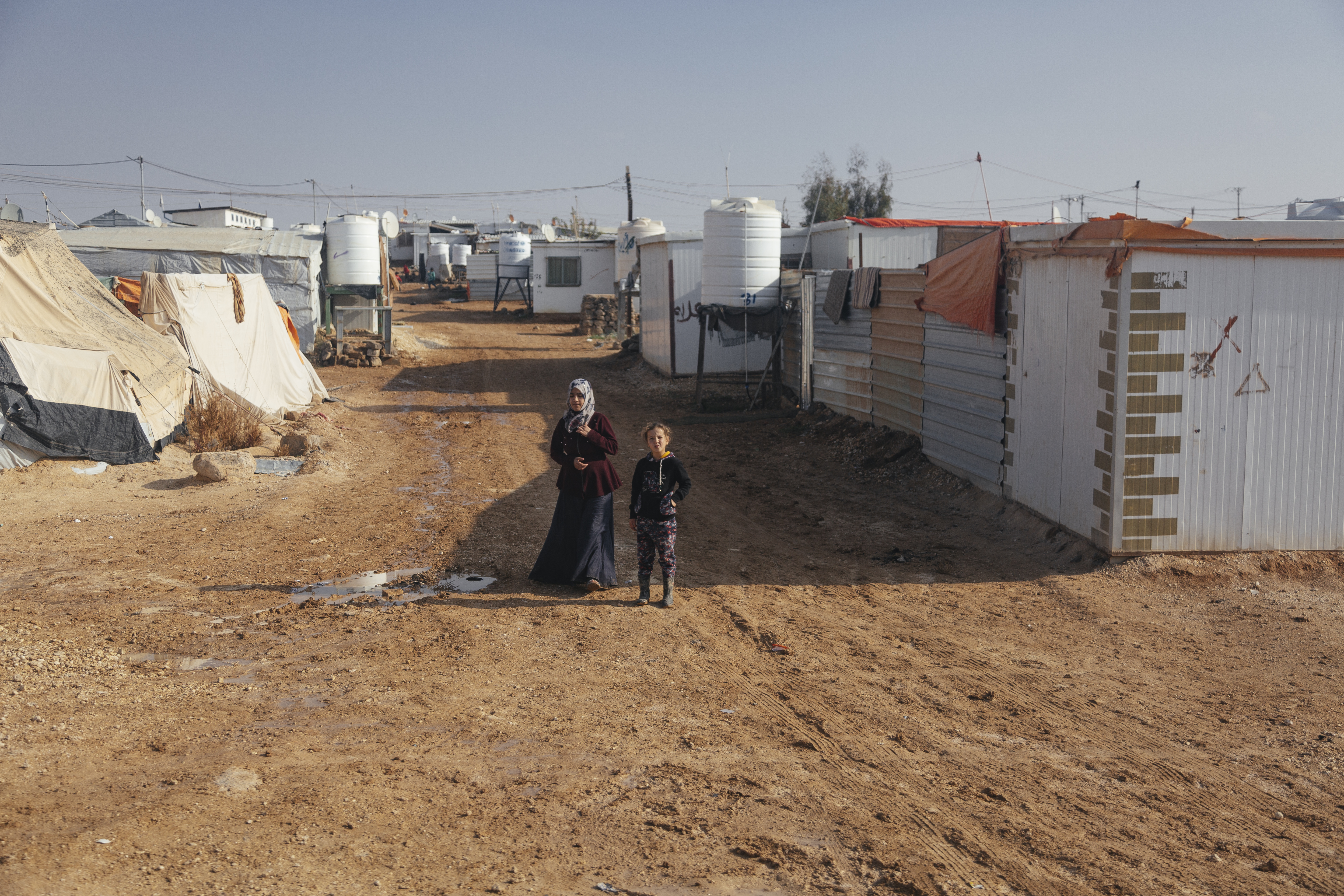 Zaatari Refugee Camp
Harris Public Policy students visited Zaatari refugee camp as part of the 2018 Pearson International Conflict Seminar to Jordan, where they met with Syrian refugees leading NGO programming within the camp.
Ramin Kohanteb/The Pearson Institute
Uniting
Research and Policy
Go Back
Chang-Tai Hsieh
Phyllis and Irwin Winkelried Professor of Economics and PCL Faculty Scholar
The University of Chicago Booth School of Business
Chang-Tai Hsieh conducts research on growth and development. His published papers include "The Life-Cycle of Plants in India and Mexico," in the Quarterly Journal of Economics; "Misallocation and Manufacturing TFP in China and India," in the Quarterly Journal of Economics; "Relative Prices and Relative Prosperity," in the American Economic Review; "Can Free Entry be Inefficient? Fixed Commissions and Social Waste in the Real Estate Industry," in the Journal of Political Economy; "What Explains the Industrial Revolution in East Asia? Evidence from the Factor Markets," in the American Economic Review; "The Allocation of Talent and US Economic Growth," in Econometrica; "How Destructive is Innovation?" in Econometrica; and "Special Deals with Chinese Characteristics," in the NBER Macroeconomics Annual.
Hsieh has been a visiting scholar at the Federal Reserve Banks of San Francisco, New York, and Minneapolis, as well as the World Bank's Development Economics Group and the Economic Planning Agency in Japan. He is a Research Associate for the National Bureau of Economic Research, a Senior Fellow at the Bureau for Research in Economic Analysis of Development, and a member of the Steering Group of the International Growth Center in London.
He is the recipient of an Alfred P. Sloan Foundation Research Fellowship, an Elected Member of Academia Sinica, and a two-time recipient of the Sun Ye-Fang Prize.

Baidoa, Somalia
Makeshift, temporary shelter made of plastic and clothing at a refugee center in Baidoa, Somalia.