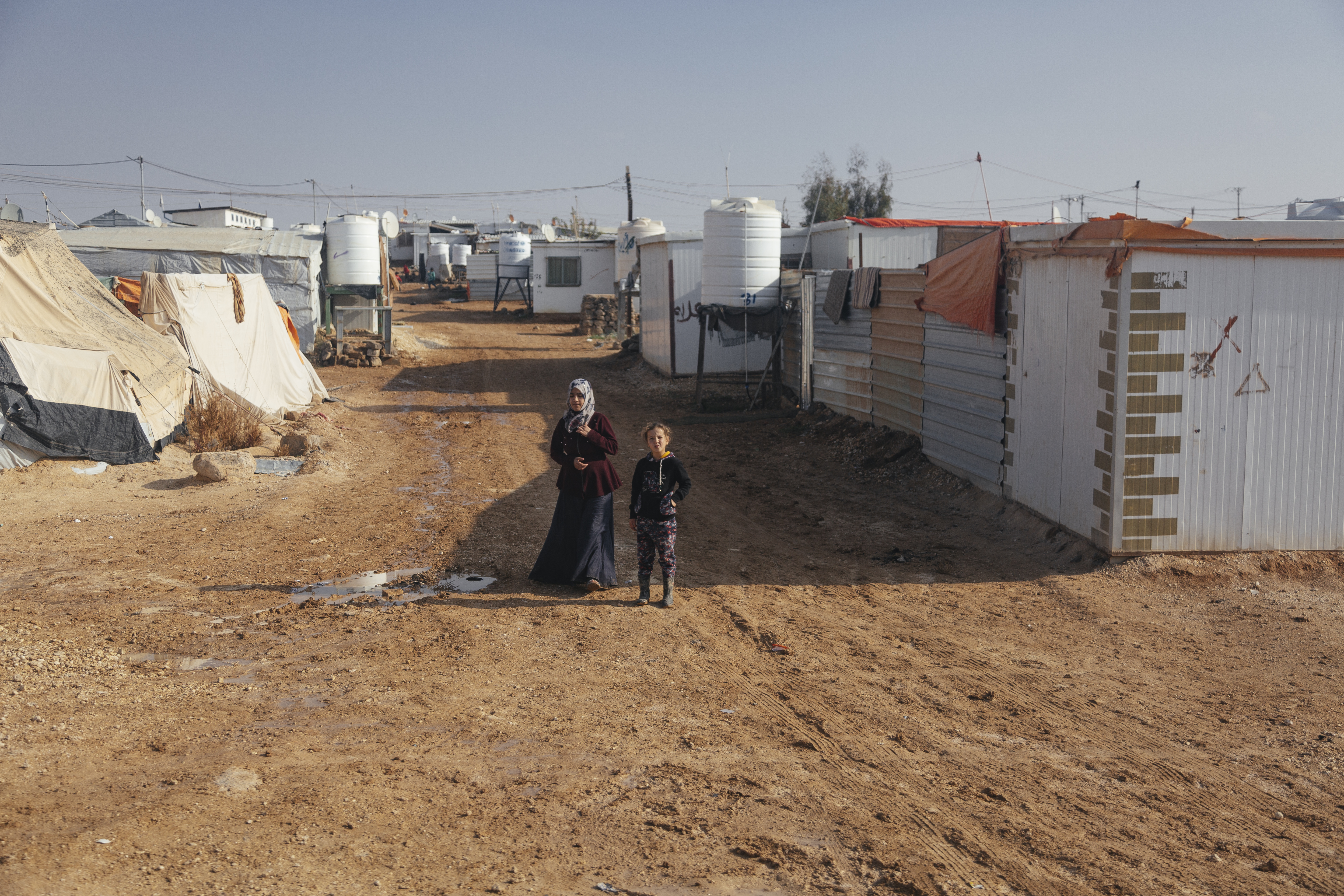 Zaatari Refugee Camp
Harris Public Policy students visited Zaatari refugee camp as part of the 2018 Pearson International Conflict Seminar to Jordan, where they met with Syrian refugees leading NGO programming within the camp.
Ramin Kohanteb/The Pearson Institute
Uniting
Research and Policy
Go Back
Benjamin Lessing
Associate Professor
University of Chicago Department of Political Science
Ben Lessing is Associate Professor of Political Science at the University of Chicago and a Faculty Affiliate of The Pearson Institute. He studies "criminal conflict"—organized armed violence involving non-state actors who, unlike revolutionary insurgents, are not trying to topple the state. Whereas civil wars have become less frequent in the last thirty years, criminal conflict has ravaged the three largest countries in Latin America—Mexico, Colombia, and Brazil—and now threatens to overrun Central America and spill into the United States. Additionally, he studies criminal governance, gang-state negotiation, and armed electioneering by paramilitary and criminal groups and has published in the American Political Science Review, Journal of Conflict Resolution, and Rationality and Society, and contributed peer-reviewed chapters to the Small Arms Survey yearbooks (Cambridge). He is a regular contributor at The Washington Post's Monkey Cage blog and was named an Andrew Carnegie Fellow for 2019.
His first book, Making Peace In Drug Wars: Cartels and Crackdowns in Latin America, examines armed conflict between drug trafficking organizations and the state in Colombia, Mexico, and Brazil. His second book project, tentatively titled Criminal Leviathans: How Gangs Govern, Organize Crime, and Challenge the State from Behind Bars, explores the counterproductive effects of mass-incarceration policies, fostering the growth of powerful armed criminal groups at the core of the state's coercive apparatus. 
Together with Paul Staniland, he founded and directs the Program on Political Violence (PPV), part of the Chicago Project on Security and Terrorism (CPOST). Under PPV, he directs the Criminal Governance in Latin America project, currently generating estimates of the number of people living under gang rule in the region and is also collaborating with Professor Chris Blattman and Colombian scholars on an NSF-funded, mixed-methods project on gang governance in Medellín, Colombia.
Lessing previously worked for four years as a researcher in Rio de Janeiro, at Viva Rio, Brazil's largest NGO, and founded its drugs and human security program. He also conducted field research in Latin America and the Caribbean for international organizations like Amnesty, Oxfam, and the Small Arms Survey, and was a Fulbright student grantee in Argentina and Uruguay. He holds a PhD in political science and an MA in economics from University of California, Berkeley and a BA in economics and philosophy from Kenyon College. 

Baidoa, Somalia
Makeshift, temporary shelter made of plastic and clothing at a refugee center in Baidoa, Somalia.