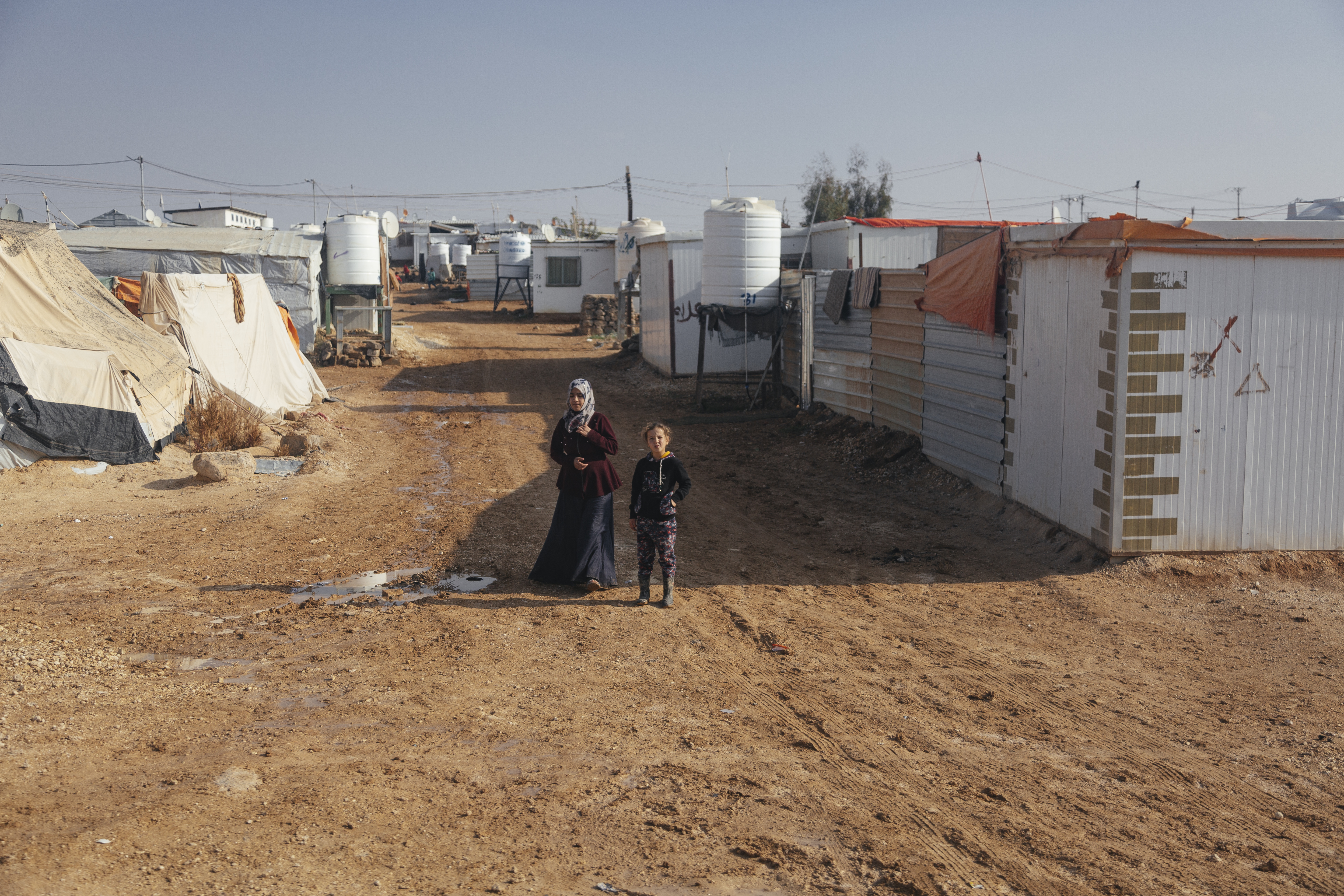 Zaatari Refugee Camp
Harris Public Policy students visited Zaatari refugee camp as part of the 2018 Pearson International Conflict Seminar to Jordan, where they met with Syrian refugees leading NGO programming within the camp.
Ramin Kohanteb/The Pearson Institute
Uniting
Research and Policy
Go Back
Ethan Bueno de Mesquita
Interim Dean of the Harris School of Public Policy and Sydney Stein Professor
Harris School of Public Policy, University of Chicago
Ethan Bueno de Mesquita, AB'96, is Interim Dean of the Harris School of Public Policy, the Sydney Stein Professor in the Harris School, and a Faculty Affiliate of The Pearson Institute. He is an applied game theorist whose research focuses on political violence—especially terrorism, insurgency, and rebellion—and on democratic accountability. He is widely recognized for his work on the organizational operations and institutional design of rebel and terrorist groups, with papers ranging from an investigation of the conditions under which rebel organizations can successfully recruit volunteers to analyses of the effects of offering concessions to terrorists.
Before joining Harris in 2007, Bueno de Mesquita taught in the Department of Political Science at Washington University in St. Louis and was a Lady Davis Fellow in political science and visiting fellow in the Center for the Study of Rationality at the Hebrew University of Jerusalem. He is an elected member of the Empirical Studies of Conflict Project, and his research has been funded by the National Science Foundation, the Office of Naval Research, and the United States Institute of Peace. He is the author of a widely used textbook, Political Economy for Public Policy (Princeton University Press), as well as many articles in leading journals in both political science and economics.
Bueno de Mesquita received an AB in political science from the University of Chicago and an MA and PhD in political science from Harvard.

Baidoa, Somalia
Makeshift, temporary shelter made of plastic and clothing at a refugee center in Baidoa, Somalia.