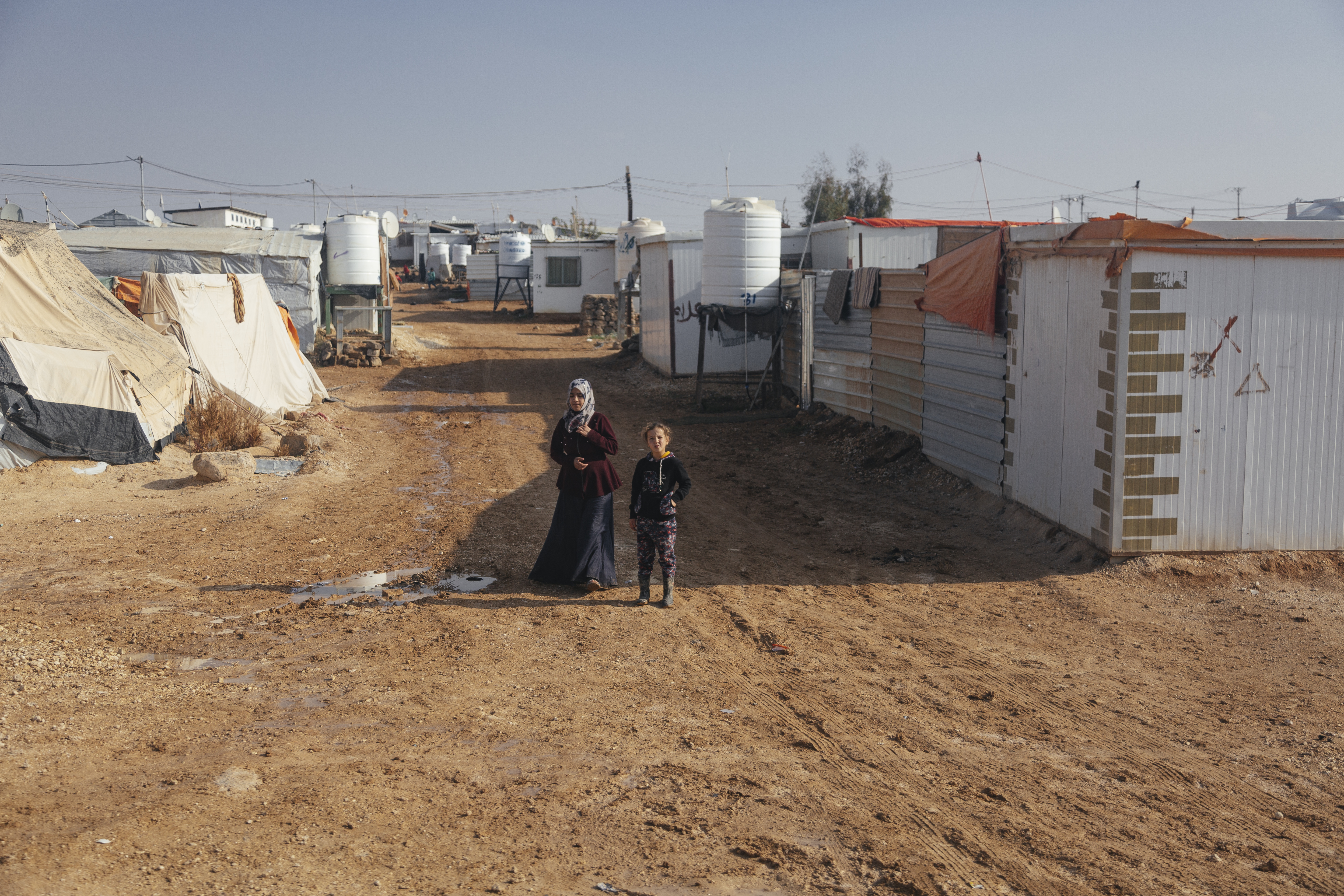 Zaatari Refugee Camp
Harris Public Policy students visited Zaatari refugee camp as part of the 2018 Pearson International Conflict Seminar to Jordan, where they met with Syrian refugees leading NGO programming within the camp.
Ramin Kohanteb/The Pearson Institute
Uniting
Research and Policy
Go Back
Gil Stein
Rowe Professor in Ancient Near Eastern Studies
University of Chicago Department of Near Eastern Languages and Civilizations
Gil Stein is Professor of Near Eastern Archaeology in the University of Chicago's Department of Near Eastern Languages and Civilizations and a Faculty Affiliate of The Pearson Institute. His main research interests focus on the development of early civilizations in the Near East and the archaeology of ancient colonies. He has conducted research on the economic organization of state societies, the preservation of cultural and archaeological heritage, ancient colonial networks, craft specialization, Neolithic subsistence systems, and zooarchaeology.
He is currently directing excavations of the Chalcolithic mound of Surezha in the Erbil Governate, Kurdistan region, Northern Iraq, a project begun in 2013. Since 2012, he has been director of the Oriental Institute's partnership with the National Museum of Afghanistan in Kabul. This four-year cultural heritage preservation project, funded by the US State Department, has been helping to rebuild the information infrastructure of the National Museum of Afghanistan by training museum staff, developing a bilingual Dari-English computer database for the museum, and conducting the first-ever complete inventory of the objects in its collections.
From 2008 to 2010, Stein directed the Oriental Institute's excavations at the prehistoric sixth-to-fifth millennium BC site of Tell Zeidan in the Euphrates Valley, Syria, in a project focused on the Ubaid period and the emergence of social complexity in North Syria/Upper Mesopotamia. From 1992 to 1997 he directed excavations at the fourth-millennium-BC site of Hacinebi in the Euphrates valley of southeast Turkey, where an Uruk trading enclave was established inside a local Late Chalcolithic Anatolian settlement.
Stein has written over 50 journal articles, book chapters, and reviews; the book Rethinking World Systems: Diasporas, Colonies, and Interaction in Uruk Mesopotamia; and the edited volume The Archaeology of Colonial Encounters: Comparative Perspectives. He has excavated and surveyed in Arizona, New Mexico, Turkey, Syria, and the Kurdistan region in Northeast Iraq. Stein received a BA from Yale University in 1978 and a PhD in anthropology from the University of Pennsylvania in 1988.

Baidoa, Somalia
Makeshift, temporary shelter made of plastic and clothing at a refugee center in Baidoa, Somalia.