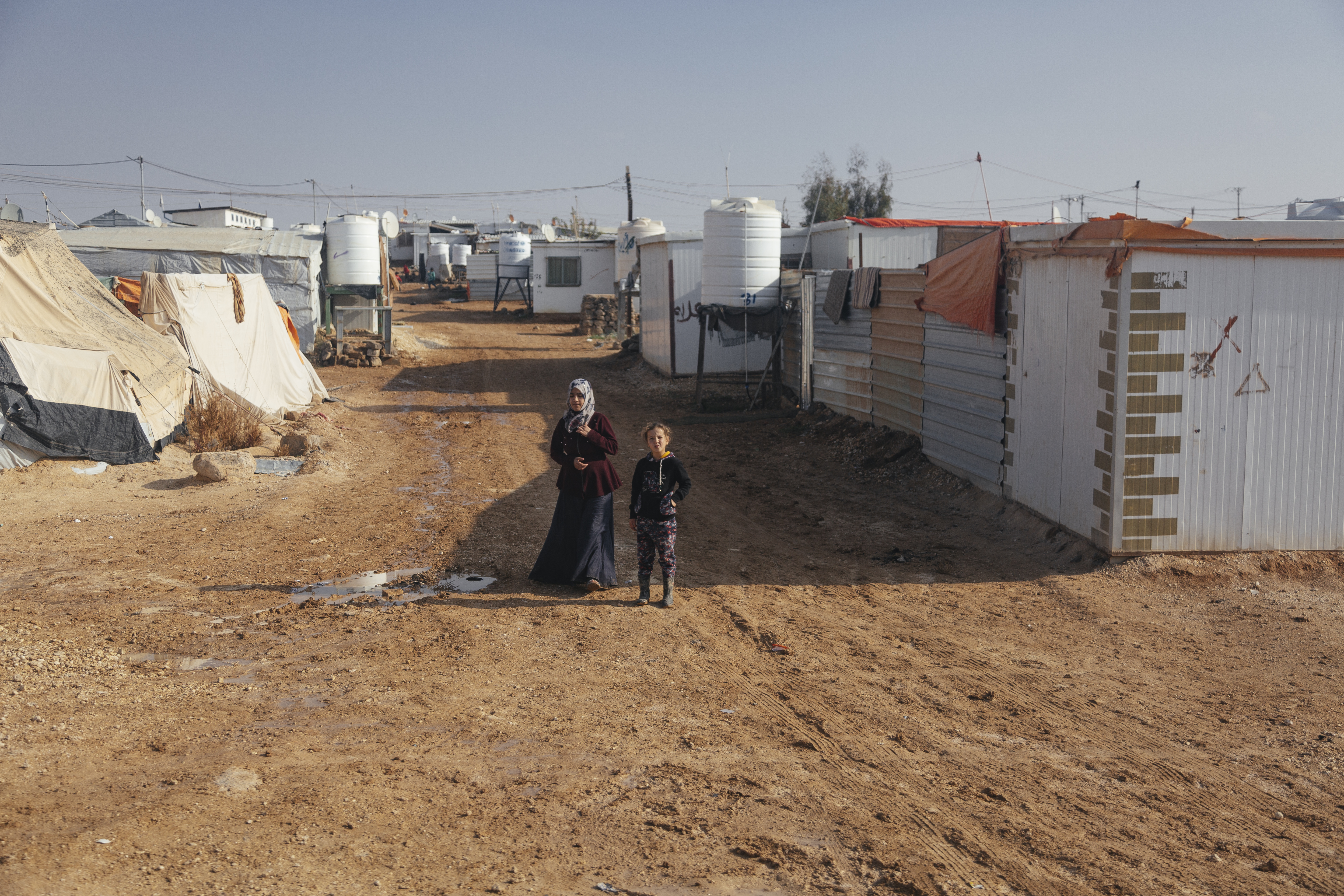 Zaatari Refugee Camp
Harris Public Policy students visited Zaatari refugee camp as part of the 2018 Pearson International Conflict Seminar to Jordan, where they met with Syrian refugees leading NGO programming within the camp.
Ramin Kohanteb/The Pearson Institute
Uniting
Research and Policy
Go Back
Paul Poast
Associate Professor
University of Chicago Department of Political Science
Paul Poast, Faculty Affiliate of The Pearson Institute, is Associate Professor of Political Science at the University of Chicago and a Nonresident Foreign Policy Fellow at the Chicago Council on Global Affairs. At the University of Chicago, Poast is also the Director of Graduate Studies in the Department of Political Science, Faculty Director of the Summer Institute for Social Research Methods, assistant director of the Chicago Project on Security and Threats, and a member of the Center for International Social Science Research advisory board.
Poast studies international relations, where his research and writing focus on the political economy of security, alliance politics, and the use of data to study international politics. He is the author of three books, The Economics of War, Organizing Democracy, and Arguing About Alliances. He has authored or co-authored academic papers in journals such as International Organization, World Politics, Political Analysis, the American Journal of Political Science, and the Journal of Conflict Resolution. His research has been funded by the National Science Foundation, featured in various news outlets (such as The New York Times, Bloomberg, and The Washington Post), and received a number of awards (notably the Walter Isard Award and the Bruce Russett Award).
Poast received a PhD from the University of Michigan, an MSc from the London School of Economics and Political Science, and a BA from Miami University. Poast has taught courses at a number of universities including Universidad CEU San Pablo in Spain, Universität Konstanz in Germany, Rutgers University, where he was assistant professor of political science, and The Ohio State University, where, prior to pursuing his PhD, he was a lecturer in the Department of Economics.

Baidoa, Somalia
Makeshift, temporary shelter made of plastic and clothing at a refugee center in Baidoa, Somalia.