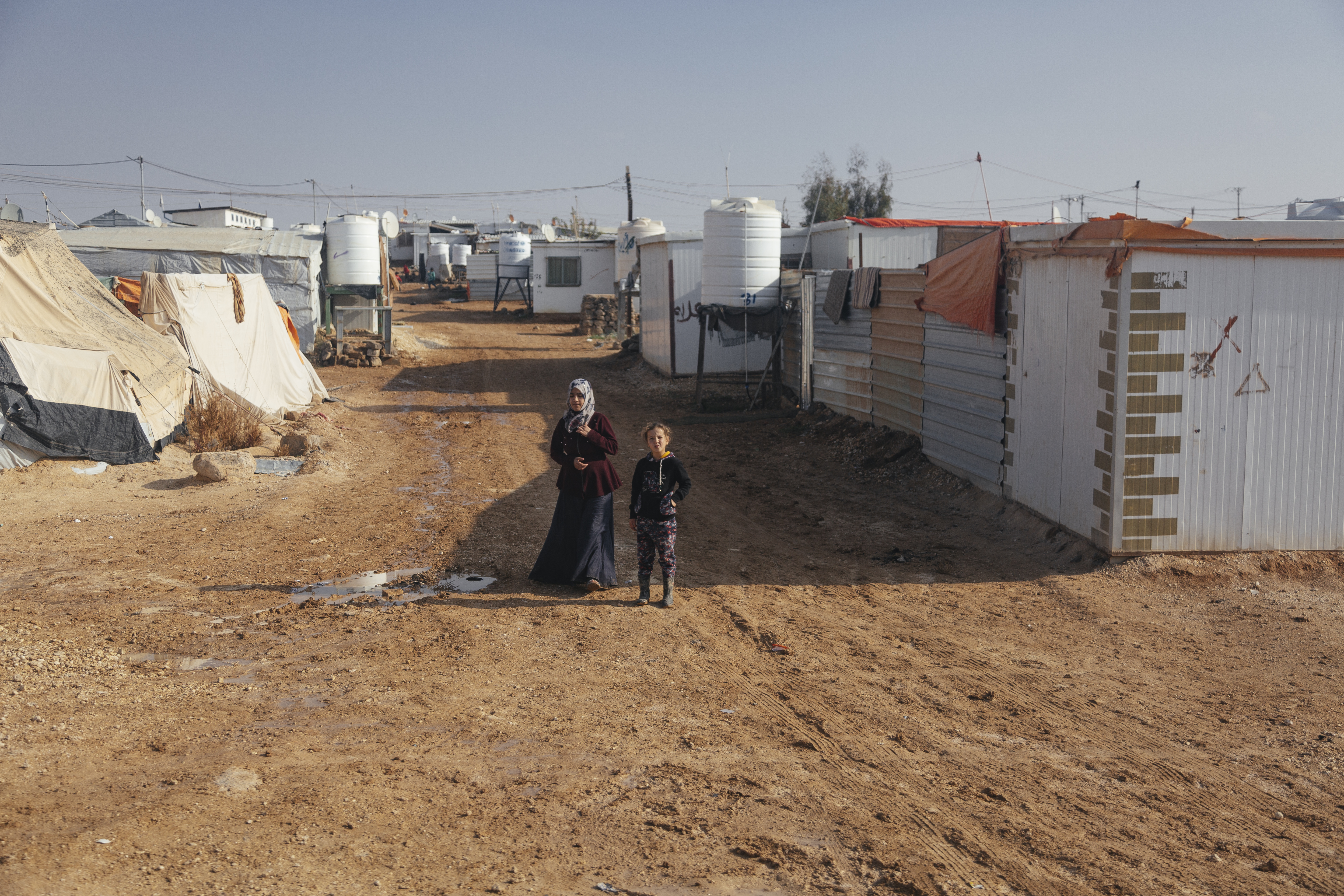 Zaatari Refugee Camp
Harris Public Policy students visited Zaatari refugee camp as part of the 2018 Pearson International Conflict Seminar to Jordan, where they met with Syrian refugees leading NGO programming within the camp.
Ramin Kohanteb/The Pearson Institute
Uniting
Research and Policy
Go Back
Christopher Blattman
Ramalee E. Pearson Professor of Global Conflict Studies
Harris School of Public Policy, University of Chicago
Christopher Blattman is helping The Pearson Institute pursue its global mission by focusing on some of the biggest social challenges in Africa and Latin America: conflict, crime, and state building. Blattman is passionately engaged with such questions as, "Why are some societies poor, violent, and unequal?" and "What leads people into poverty, violence, and crime and what events and interventions lead them out?"
As an economist and political scientist, Blattman uses field study, surveys, natural experiments, and field experiments to study the dynamics of poverty and participation, and to consider which development programs work and why. A number of studies are presently underway in Uganda and Liberia, where he is exploring new strategies to alleviate poverty and is exploring how these strategies impact violence, unrest, and other social and political behavior. He has published articles in American Economic Review, Quarterly Journal of Economics, American Political Science Review, Journal of Economic Literature, Journal of Economic Perspectives, International Organization, Journal of Conflict Resolution, and Review of Economics and Statistics.
Blattman holds many affiliations that extend The Pearson Institute's reach and impact. In addition to being a non-resident fellow at the Center for Global Development, he leads the peace and recovery program at Innovations for Poverty Action and is a member of the International Growth Center. He also leads the crime and violence sector at MIT's Poverty Action Lab and the Peace & Recovery Program at Innovations for Poverty Action and has acted as a consultant and adviser to the World Bank, UNICEF, the UN Peacebuilding Fund, Uganda's Office of the Prime Minister, and Liberia's Ministry of Internal Affairs.
Previously, Blattman was a business consultant and an accountant at Deloitte & Touche. He then served as an assistant professor of political science and economics at Yale University and most recently as an associate professor at Columbia University's School of International and Public Affairs and Department of Political Science. He holds a PhD in economics from the University of California at Berkeley and a master's degree in public administration and international development from Harvard University's Kennedy School of Government.

Baidoa, Somalia
Makeshift, temporary shelter made of plastic and clothing at a refugee center in Baidoa, Somalia.