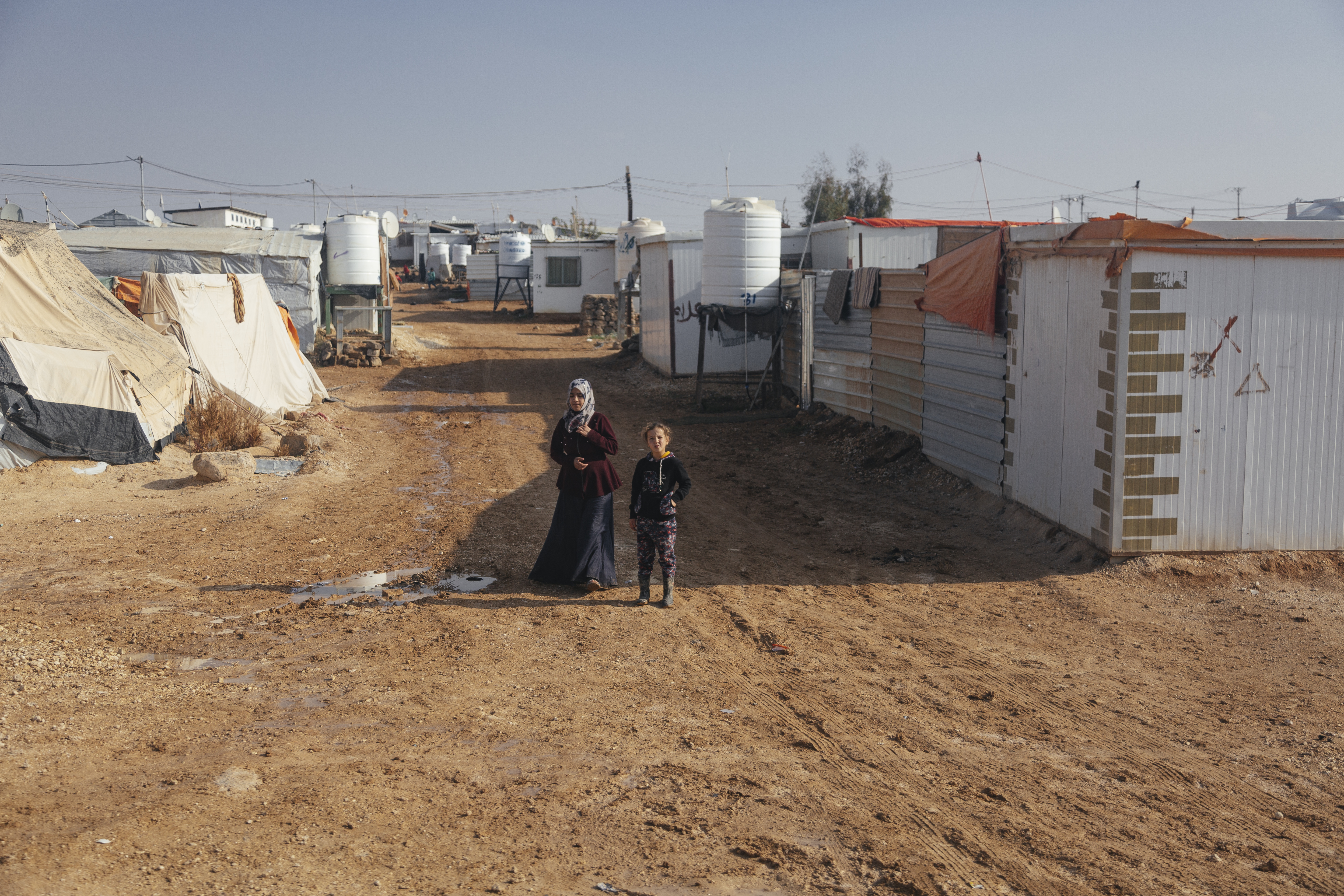 Zaatari Refugee Camp
Harris Public Policy students visited Zaatari refugee camp as part of the 2018 Pearson International Conflict Seminar to Jordan, where they met with Syrian refugees leading NGO programming within the camp.
Ramin Kohanteb/The Pearson Institute
Uniting
Research and Policy
Go Back
Juan Camilo Cardenas
Professor, Department of Economics
University of Massachusetts Amherst
Juan-Camilo Cardenas is a professor at the Department of Economics at the University of Massachusetts Amherst in 2021 and is on leave from the Universidad de Los Andes (Colombia). He uses tools from behavioral and experimental economics in the lab and the field, surveys and participatory tools to understand how humans can achieve cooperation within groups. He also explores the behavioral mechanisms associated with the drivers and barriers to have more diverse and honest organizations or communities. His research has been published in various journals such as Science, Nature Comm, Nature Sust, PNAS, J.Development Economics, World Development, Ecological Economics, Land Economics, Agricultural Systems, American Economic Journal: Applied Economics, J. of Economic Behavior and Organization, Environmental and Resource Economics, Environment and Development Economics, Annual Review of Resource Economics, Ecology and Society. He has been visiting fellow at the Workshop in Political Theory and Policy Analysis (Indiana University) under the mentorship of Elinor Ostrom, and at the Universities of Massachusetts Amherst, Harvard, and the Santa Fe Institute.

Baidoa, Somalia
Makeshift, temporary shelter made of plastic and clothing at a refugee center in Baidoa, Somalia.