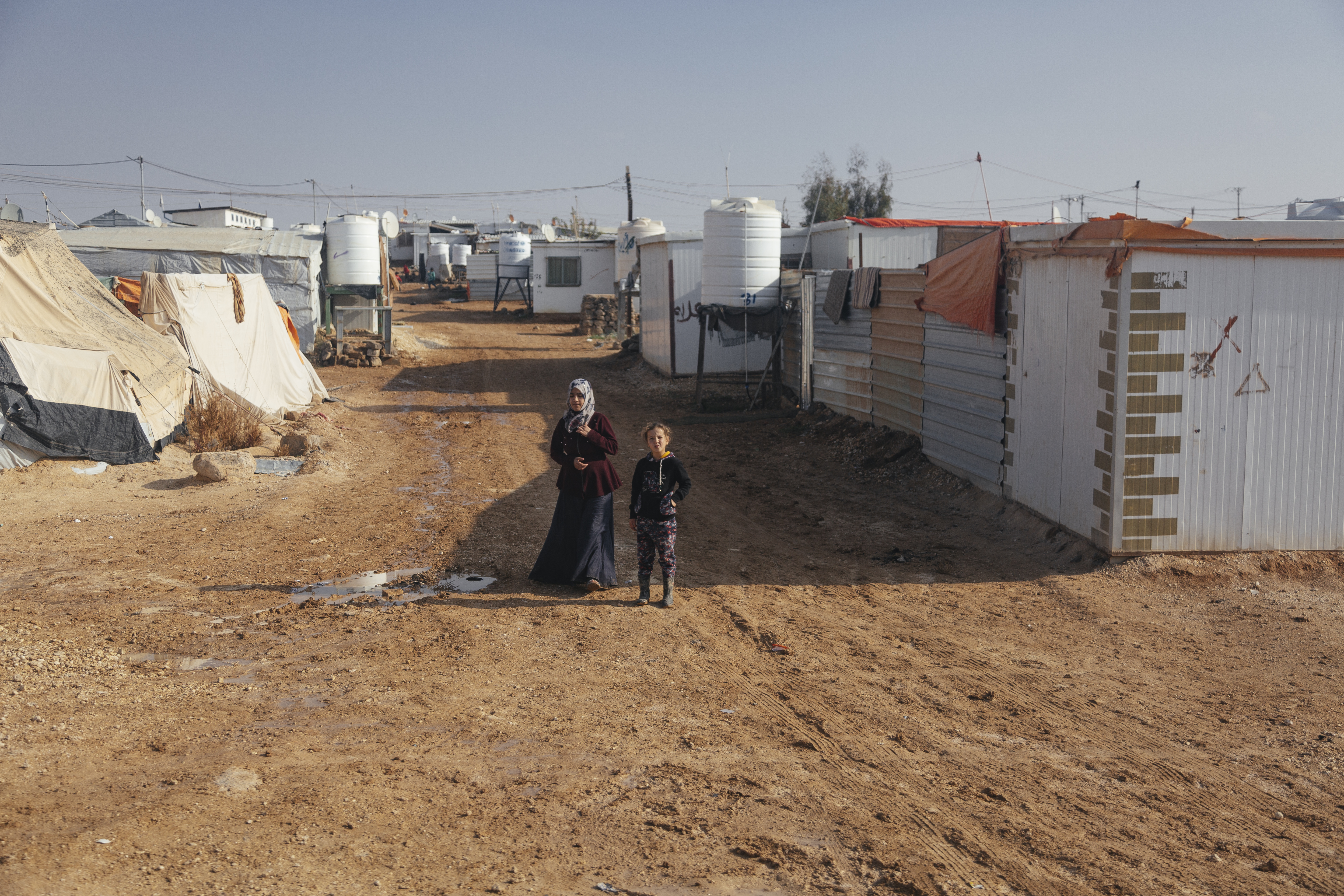 Zaatari Refugee Camp
Harris Public Policy students visited Zaatari refugee camp as part of the 2018 Pearson International Conflict Seminar to Jordan, where they met with Syrian refugees leading NGO programming within the camp.
Ramin Kohanteb/The Pearson Institute
Uniting
Research and Policy
Go Back
Kim Ghattas
Author & Analyst
The Atlantic
Kim Ghattas is an author and analyst with more than twenty years of experience in print and broadcast media, covering the Middle East, international affairs and US foreign policy. She is a contributing writer for the Atlantic magazine and has been published in the NYT, the Financial Times and others. She has reported for the BBC, the Financial Times and de Volkskrant and is a regular commentator on current affairs on CNN, NPR and other media. She is the author of Black Wave: Saudi Arabia, Iran and the Forty Year Rivalry that Unraveled Culture, Religion and Collective Memory in the Middle East , a NYT notable book of 2020 and The Secretary: A Journey with Hillary Clinton from Beirut to the Heart of American Power, a NYT bestseller. She serves on the board of Trustees of the American University of Beirut and chairs the board of directors of the organization of Arab Reporters for Investigative Journalism (ARIJ). She was born and raised in Beirut.

Baidoa, Somalia
Makeshift, temporary shelter made of plastic and clothing at a refugee center in Baidoa, Somalia.