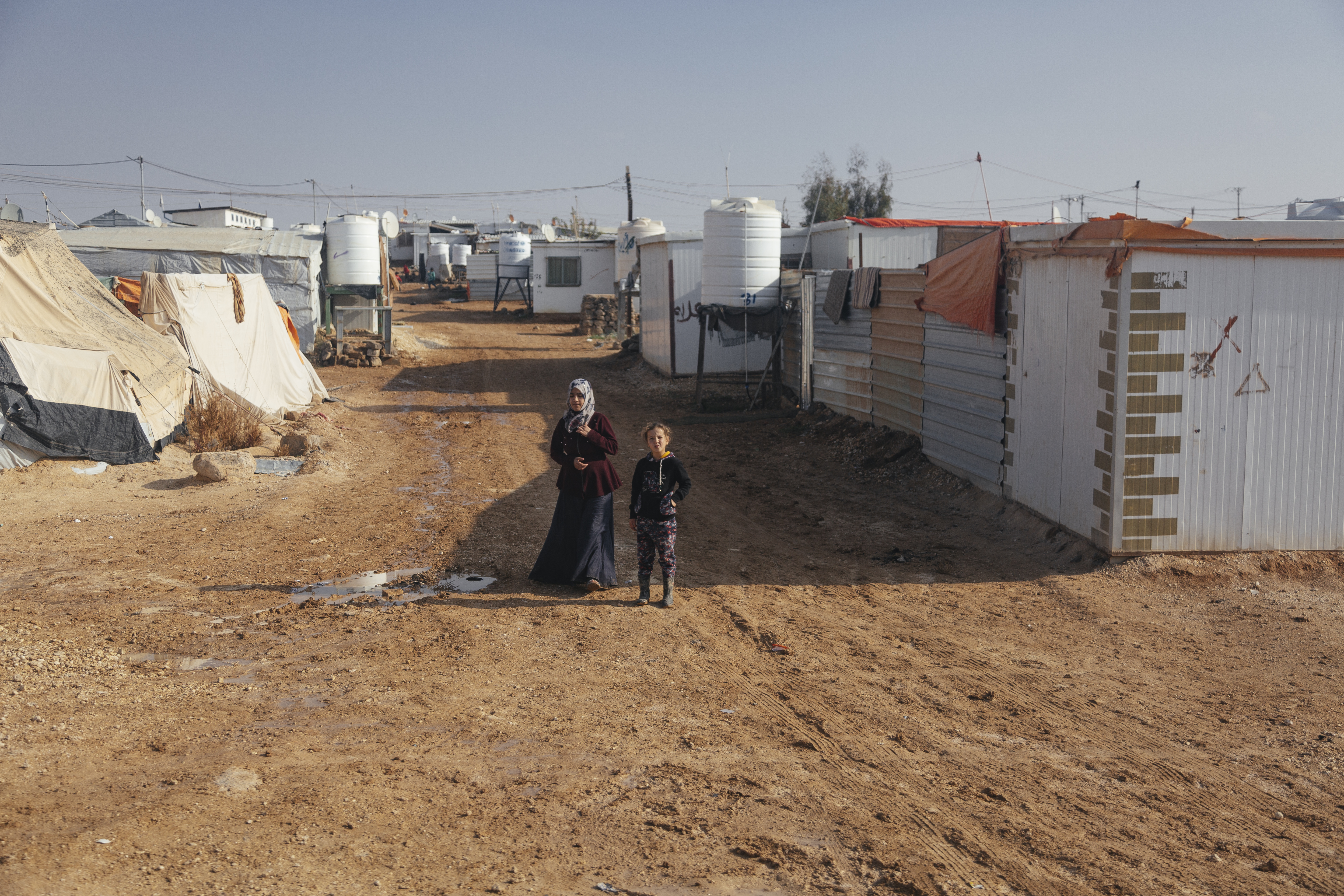 Zaatari Refugee Camp
Harris Public Policy students visited Zaatari refugee camp as part of the 2018 Pearson International Conflict Seminar to Jordan, where they met with Syrian refugees leading NGO programming within the camp.
Ramin Kohanteb/The Pearson Institute
Uniting
Research and Policy
Go Back
Lina Haddad Kreidie
Visiting Assistant Professor
Lebanese American University
Dr. Kreidie a Visiting Assistant Professor. Kreidie is the Academic Director of theGender program at the Lebanese American University (LAU). Kreidie holds a Ph.D. in Political Science with a concentration in political Psychology from the University of CA, Irvine. Kreidie is a research consultant on Women's Empowerment for Intisar Foundation-NGO. Kreidie is a Jerome and Hazel Tobis fellow at the Interdisciplinary Center for the Scientific Study of Ethics and Morality; University of CA, Irvine: She also served for ten years as a member of the University of Chicago Harris School for Public Policy.
Kreidie's research interest is mainly in conflict resolution, marginalized communities -mainly displaced and refugee women, and gender. Dr. Kreidie publications include The Power of Theater Expression and Communication: A Psychological Theraputical Intervention in a Refugee Camp: An IPA Study into the Narratives of Women Refugees' Experience with Drama Therapy. Psychology Research, January 2020 Vol. 10. Jordan's interest in a Stable Syria." Sada. Carnegie Foundation for Peace, August 23, 2018. Living with Ongoing Political Trauma: The Prevalence and Impact of PTSD among Syrian Refugees. Psychology Research. 2016. The Role of non- Governmental Organizations in Tackling Sectarianism and Extremism in Lebanon: Track Two Diplomacy and Good Governance. Middle East Review of Public Administration (MERPA); Spring 2016, Vol. (2).

Baidoa, Somalia
Makeshift, temporary shelter made of plastic and clothing at a refugee center in Baidoa, Somalia.