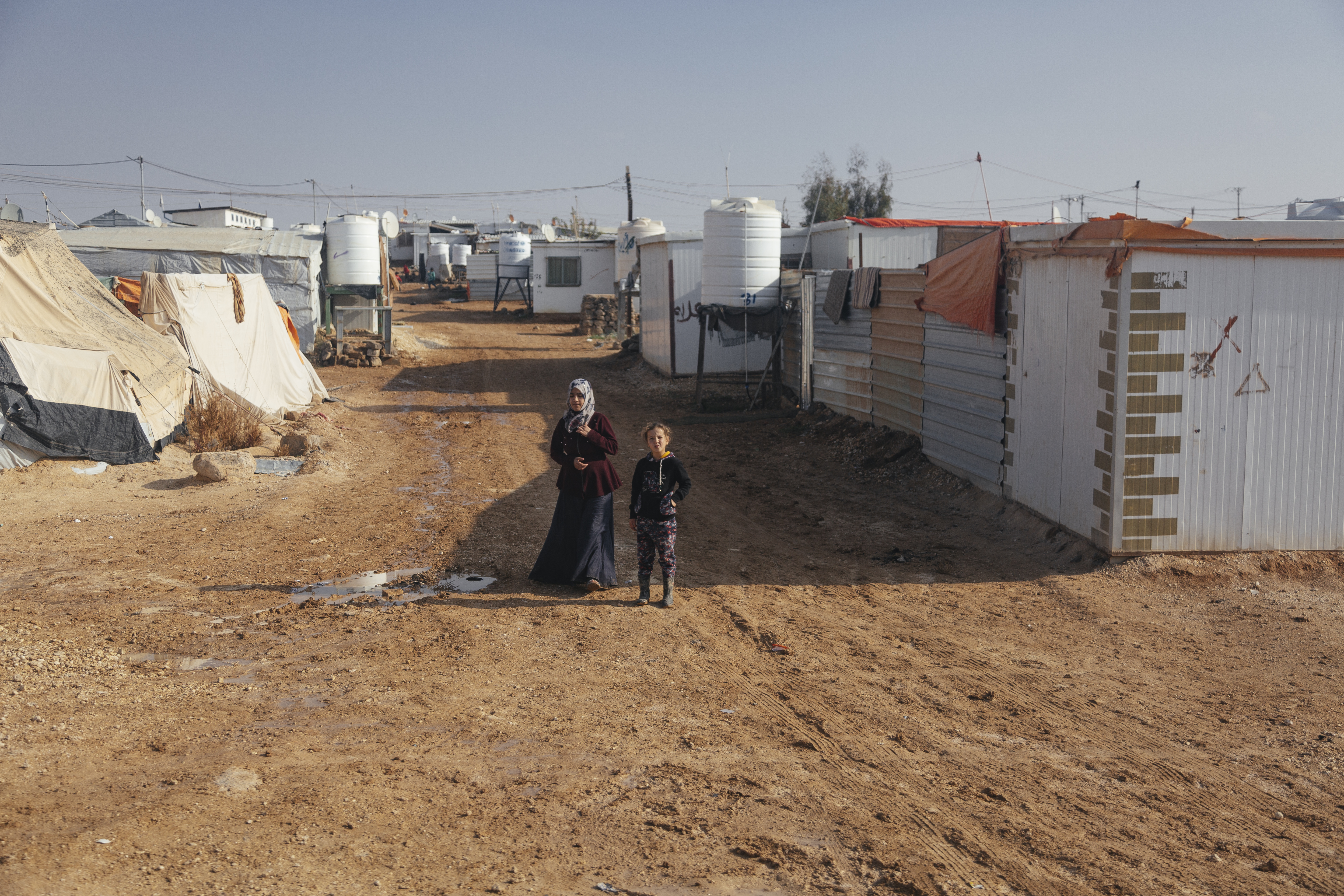 Zaatari Refugee Camp
Harris Public Policy students visited Zaatari refugee camp as part of the 2018 Pearson International Conflict Seminar to Jordan, where they met with Syrian refugees leading NGO programming within the camp.
Ramin Kohanteb/The Pearson Institute
Uniting
Research and Policy
Go Back
Mariana Robles
Pearson Fellow
MPP Candidate
Mariana Robles is a second-year MPP student at Harris Public Policy with a strong interest in peace building with a focus on children and gender perspectives. She collaborates as Research Assistant in the Behavioral Insights and Parenting Lab, and as a Project Manager at the Community Programs Accelerator at the University of Chicago.
Before her time at the University of Chicago, Mariana co-founded Paz Cívica, a Mexican NGO to foster peace-building processes, focusing on children and women affected by violence, specifically on orphan children related to drug violence. At Paz Cívica, Mariana explores the dynamics of violence and social inequality and their effects on children's development. She has designed and implemented projects with different stakeholders at a local and regional level, such as Red Floresta and LabPaz. Furthermore, she has shared her insights in national media and academic seminars; her most recent work explores the effects of the COVID-19 pandemic on the orphanage rates in Mexico.
Before starting her journey in the non-profit sector, Mariana had experience in public policy consulting. She worked at C230-Consultores and Fundación IDEA as a public policy analyst. She has worked with different stakeholders such as the office of the President of Mexico, Inter-American Development Bank, and others collaborating in public policy design and evaluation.

Baidoa, Somalia
Makeshift, temporary shelter made of plastic and clothing at a refugee center in Baidoa, Somalia.