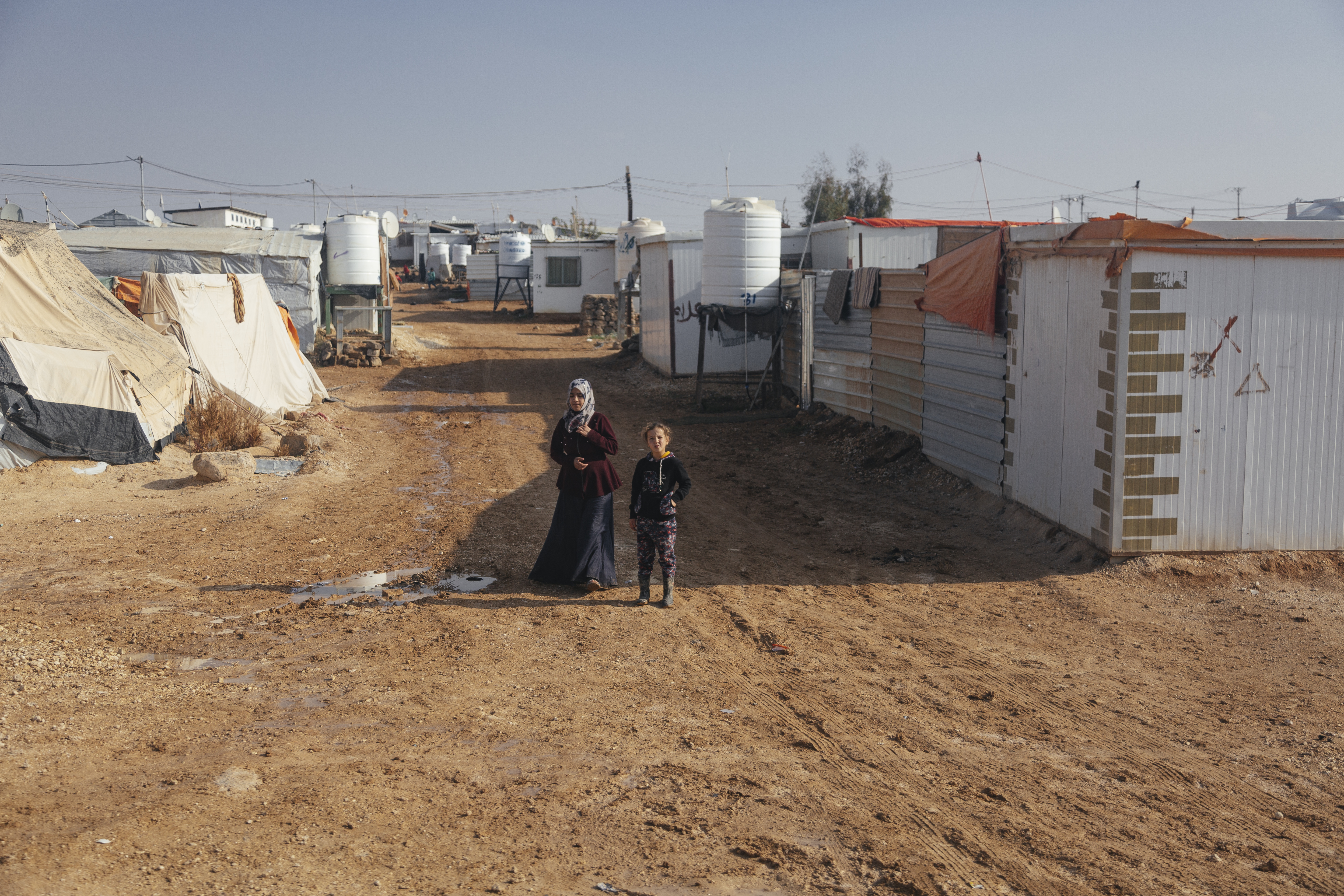 Zaatari Refugee Camp
Harris Public Policy students visited Zaatari refugee camp as part of the 2018 Pearson International Conflict Seminar to Jordan, where they met with Syrian refugees leading NGO programming within the camp.
Ramin Kohanteb/The Pearson Institute
Uniting
Research and Policy
Go Back
Olga Bednarek
Pearson Fellow
MPP Candidate
Olga Bednarek is dual degree student at the Harris School of Public Policy and the Crown Family School of Social Work. In addition to being an MPP student and Pearson Fellow, she is a Global Kiphart Scholar at the Crown School, where she studies global social development. She is also the Graduate Assistant for Student Involvement at the University Community Service Center. Her areas of interest include mis/disinformation and the role it plays in socio-political movements, education policy for underserved and rural communities, and understanding behavioral science as a tool for policy-making.
Prior to coming to the University of Chicago in 2021, Olga was a program coordinator at the Center for the Integration and Advancement of New Americans (CIANA) in Queens, New York. In this capacity, Olga managed CIANA's outreach and enrollment into the NYC Care program, a city-wide healthcare access program for undocumented and low-income individuals.
Previously, Olga had worked in the education sector in the Republic of Georgia and in Ukraine for four years. In Ukraine, she focused on expanding differentiated learning and education access and led PEPFAR programming for HIV+ youth. In the Republic of Georgia, Olga taught English in a community primarily for internally displaced people from Abkhazia. She later moved to Tbilisi, where she supported programming that brought new farming technologies to rural communities and encouraged local business growth outside of Tbilisi.
Olga holds a B.A. in international studies and English literature from the University of Wisconsin-Madison. During her time as an undergraduate, Olga participated in the university's semester-long internship program in Washington, D.C., during which she worked as a policy intern at the Commission on Security and Cooperation in Europe. Olga speaks native Polish, advanced Ukrainian, intermediate Russian, and elementary Georgian.

Baidoa, Somalia
Makeshift, temporary shelter made of plastic and clothing at a refugee center in Baidoa, Somalia.