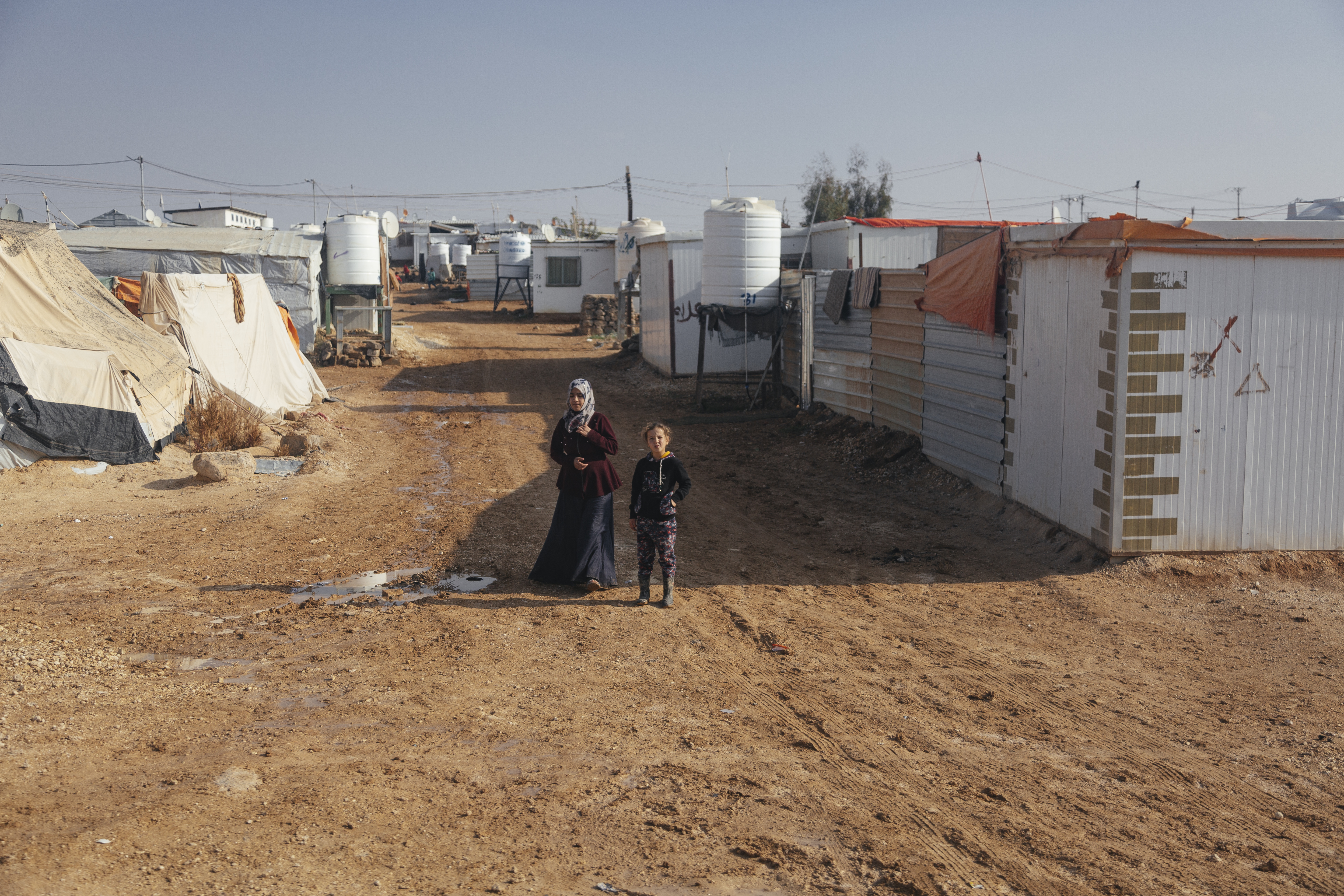 Zaatari Refugee Camp
Harris Public Policy students visited Zaatari refugee camp as part of the 2018 Pearson International Conflict Seminar to Jordan, where they met with Syrian refugees leading NGO programming within the camp.
Ramin Kohanteb/The Pearson Institute
Uniting
Research and Policy
Go Back
Santiago De Zubiria Ramirez
Pearson Fellow
MPP Candidate
Santiago De Zubiría is a second year MPP student at Harris Public Policy, a Pearson Fellow, and a Fulbright Scholar. He completed his bachelor's degrees in philosophy and in economics at the Universidad de Los Andes. He also holds a Master's in philosophy from the same university. While completing his studies, he worked as a research assistant in the Department of Political Science and as a professor in the Department of Languages ​​and Sociocultural Studies. His academic interests include organized crime, global conflict, criminal justice, data analysis, and evaluation of public policies.
In his home country, Colombia, he has worked at the United Nations Development Program, the National Planning Department, and the Excellence in Justice Corporation, among others, studying the effects of armed conflict in Colombia, and issues related to justice, crime, and the monitoring and evaluation of public policies. In the Office of the Attorney General of Colombia (AGO), he served as coordinator of the Policies and Strategies data analysis group and later as Deputy Director of Public Policies and Institutional Strategy. Some of the projects he led at the AGO regarded the disruption of organized crime and drug policy guidelines; the relationship between proximity to health centers and the reduction of homicide; the factors associated with acquittal judgments in Colombian criminal courts; the use of detection algorithms to alert of possible money laundering; the consequences of the criminalization of abortion; the determinants of criminal recidivism in minors; and the use of risk prediction for the request for pretrial detention.
In 2021, he became a consultant and researcher. As a consultant, he advised the Pension and Parafiscal Unit of the Colombian Government on the factors associated with the unit's success in litigation processes and led the monitoring and evaluation of the pilot project for a comprehensive reform of primary public education at the Bogota's District Secretariat of Education. As a researcher, he worked at the Justice and Criminal Policy Lab designing a criminal justice policy against organized crime and doing field research on juvenile crime in Colombia.
Santiago has also been a professor in the Master's in law, government, and justice management, at the Universidad de Los Andes' Faculty of Law, for the last five years.

Baidoa, Somalia
Makeshift, temporary shelter made of plastic and clothing at a refugee center in Baidoa, Somalia.