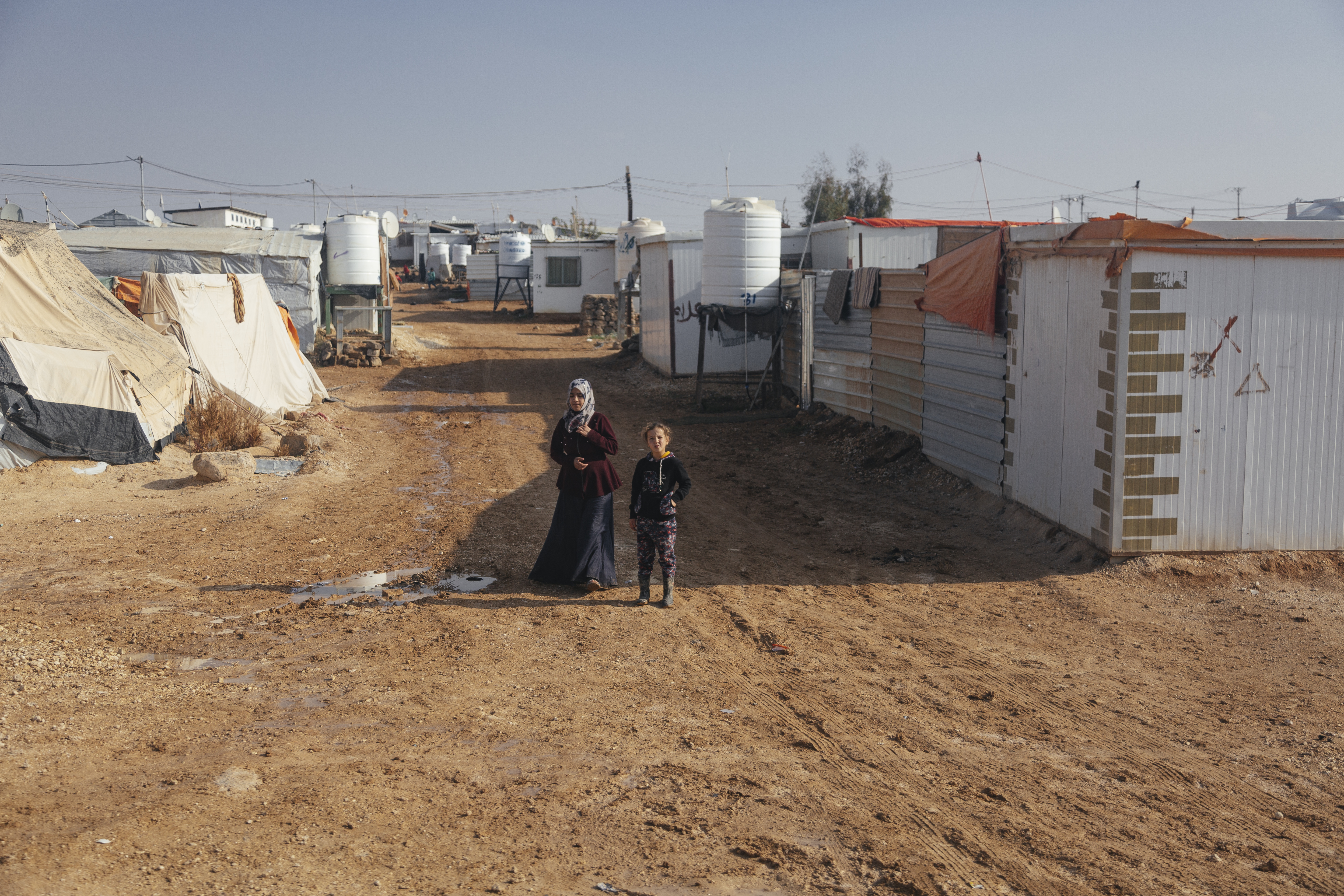 Zaatari Refugee Camp
Harris Public Policy students visited Zaatari refugee camp as part of the 2018 Pearson International Conflict Seminar to Jordan, where they met with Syrian refugees leading NGO programming within the camp.
Ramin Kohanteb/The Pearson Institute
Uniting
Research and Policy
Go Back
Alejandro Roemer
Pearson Fellow Alum
MPP'23
Alejandro Roemer, MPP'23, is a recent Harris School of Public Policy graduate. He worked as a research assistant for Pearson Faculty Affiliate Ben Lessing.
Prior to his time at the University of Chicago, Roemer worked as a professor of international law of armed conflict at the Universidad Panamericana (UP) and the Instituto Tecnológico Autónomo  de México (ITAM) in Mexico City, where he taught senior law and international relations students every semester. His course covered topics ranging from conflict classification to international law in "Mexico's Drug War", international law and drone warfare, and international law and terrorism. He simultaneously served as deputy director of analytics at Grupo Financiero Banorte, Mexico's second largest bank, where he co-founded the behavioral economics unit and spearheaded the team's initiatives on savings. 
Roemer holds a bachelor's degree in international relations from ITAM and a master's degree in human rights and humanitarian action from the Institute d'Études Politiques de Paris (Sciences Po), where he graduated summa cum laude. During his time at Sciences Po, Roemer interned at Mexican delegation to the Organization for Economic Development and Cooperation (OECD).
His undergraduate thesis titled "Between War and Peace: the Strategic Instrumentalization of International Law in Mexico's 'Drug War' " was awarded ITAM's Research Award, granted to the best thesis of the year as determined by the faculty. His research attempted to demonstrate how the Mexican government has strategically shifted between the permissive norms of international humanitarian law and the protective framework of human rights to convenience, thus benefiting from a flexible use of force while shielding itself from war crime accusations. This research is currently under review for publication.

Baidoa, Somalia
Makeshift, temporary shelter made of plastic and clothing at a refugee center in Baidoa, Somalia.