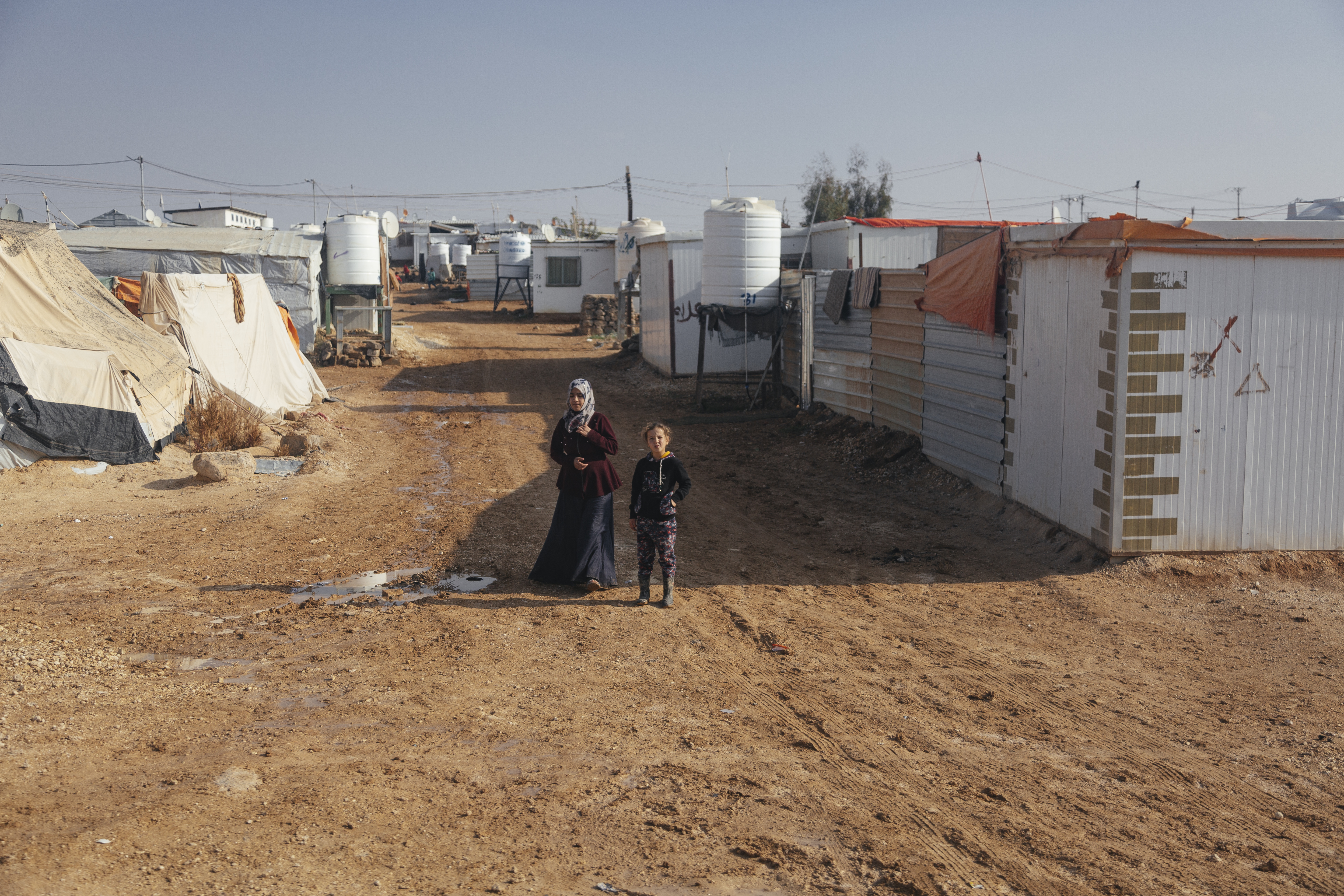 Zaatari Refugee Camp
Harris Public Policy students visited Zaatari refugee camp as part of the 2018 Pearson International Conflict Seminar to Jordan, where they met with Syrian refugees leading NGO programming within the camp.
Ramin Kohanteb/The Pearson Institute
Uniting
Research and Policy
Go Back
Alessa Garrido
Pearson Fellow
MPP Candidate
Alessa Garrido is a second-year MPP student at Harris Public Policy with a strong interest in understanding how to adapt current international institutions to changing global geopolitical dynamics.
Before her time at the University of Chicago, she worked at the Mexican Ministry of Foreign Affairs in the office of the Executive Directorate of Strategy and Public Diplomacy. There she oversaw a group of 6 analysts whose primary function was to issue recommendations to decision-makers within the Mexican consular network and the federal government on the risks and opportunities to the country of the global system transformations, and the public policy strategies to follow based on them.
As a former employee of management consulting firms with extensive experience in different sectors (infrastructure, energy, and transportation, among others), Alessa has professional backgrounds in developing financial planning models, operating data systems, and working hand in hand with the private sector.
Outside work, she has volunteered for several non-profit organizations whose focus is to help vulnerable populations, including migrants, children, adolescents, and women in prison.
Alessa holds two degrees in economics and international relations from the Instituto Tecnológico Autónomo de México. Her undergraduate thesis titled "Clinton's rescue in light of complex interdependence in the U.S.-Mexico relationship" proved through quantitative and qualitative methods that President Clinton's decision to grant Mexico a line of credit during the 1994 crisis was crucial to stabilize the exchange rate, solve the Mexican liquidity problem and to mitigate the high risk of contagion for the United States due to the ties between the two countries.

Baidoa, Somalia
Makeshift, temporary shelter made of plastic and clothing at a refugee center in Baidoa, Somalia.