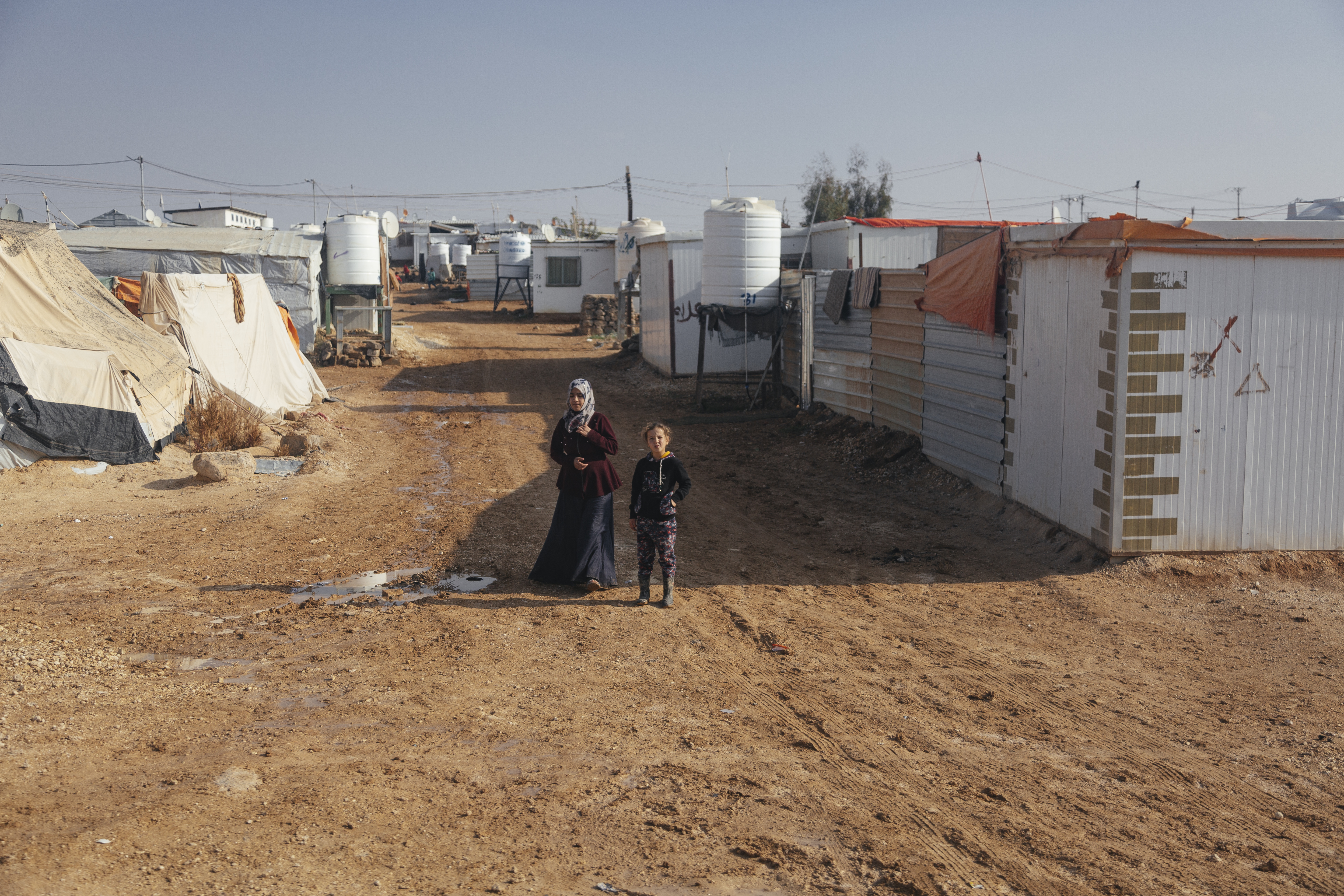 Zaatari Refugee Camp
Harris Public Policy students visited Zaatari refugee camp as part of the 2018 Pearson International Conflict Seminar to Jordan, where they met with Syrian refugees leading NGO programming within the camp.
Ramin Kohanteb/The Pearson Institute
Uniting
Research and Policy
Go Back
Deqa Aden
Pearson Fellow Alum
MPP'23
Deqa Aden, MPP '23, is a recent Harris School of Public Policy graduate who has a deep passion for international development, focusing on conflict-affected states. Her research interests include the psychological and political barriers that prevent fragile states from thriving, private sector financing, social enterprise, and equitable growth.
Before her time at the University of Chicago, Aden was a manager at Harhub, an organization in Somalia focused on investments in youth and women-led enterprises. Previously, she worked as a research analyst with the World Bank on a project in Tajikistan – a $30 million investment that aimed to mitigate extremism and violence through private sector financing. She was also a research assistant on a World Bank project in Pakistan – a piloted cognitive-behavioral therapy (CBT) intervention for entrepreneurs in fragile states in Pakistan that endure daily stress that negatively impacts their business performances at the individual level as well as at the firm level. Aden also completed an internship with Heartland Alliance International, where she supported the Director of Program Development on multiple humanitarian projects in Africa and served as an advisor to the Somaliland Embassy in the United States. 
Aden holds a BA in political science and psychology from Grinnell College. Her senior thesis investigated the psychological – such as lower levels of perceived self-efficacy and health benefits – barriers that prevent lower socioeconomic individuals from engaging in healthy behaviors.

Baidoa, Somalia
Makeshift, temporary shelter made of plastic and clothing at a refugee center in Baidoa, Somalia.