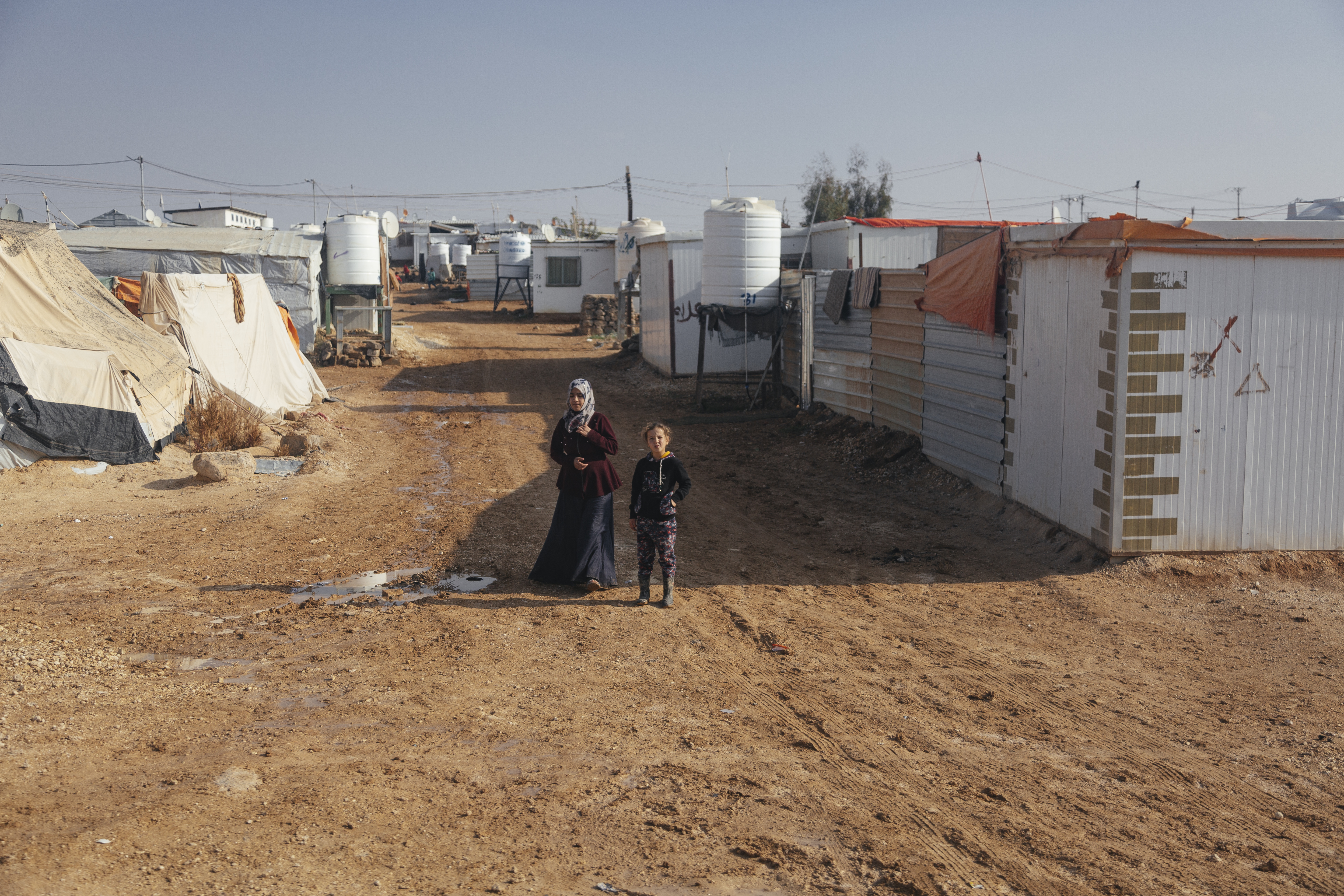 Zaatari Refugee Camp
Harris Public Policy students visited Zaatari refugee camp as part of the 2018 Pearson International Conflict Seminar to Jordan, where they met with Syrian refugees leading NGO programming within the camp.
Ramin Kohanteb/The Pearson Institute
Uniting
Research and Policy
Go Back
Hisham Yousif
Pearson Fellow
MPP Candidate
Hisham Yousif is a second-year MPP student at Harris Public Policy. He is an active combat arms officer in the U.S. Army having served for eight years. Following his studies at Harris, he will continue his service as a social sciences instructor at the U.S. Military Academy at West Point before returning to the combat force. Yousif is currently an intern with DT Institute's Stabilization, Transition, and Peacebuilding division.
Prior to his time at the University of Chicago, Yousif served as a troop commander in the 11th Armored Cavalry Regiment at the National Training Center. He was responsible for the welfare, training, and tactical employment of a 98-soldier troop. In this role, Yousif replicated an opposing armored force for U.S. Army Brigades training maneuver warfare in the Mojave Desert prior to their deployments overseas.
Before Troop Command, Yousif's service included a deployment to Nangarhar Province in eastern Afghanistan with the 3rd Brigade of the 101st Airborne Division. He served as a civil-military advisor to the ground force commander of operating base Fenty establishing key leader engagements with local Afghan security leaders, government officials, and local elders. Yousif then served as a security force platoon leader in support of Operation Resolute Support.         
Yousif holds a BA in international studies and Arabic from the Virginia Military Institute. Born in Dubai to Sudanese parents, he is fluent in Arabic and calls the great Commonwealth of Virginia home.

Baidoa, Somalia
Makeshift, temporary shelter made of plastic and clothing at a refugee center in Baidoa, Somalia.