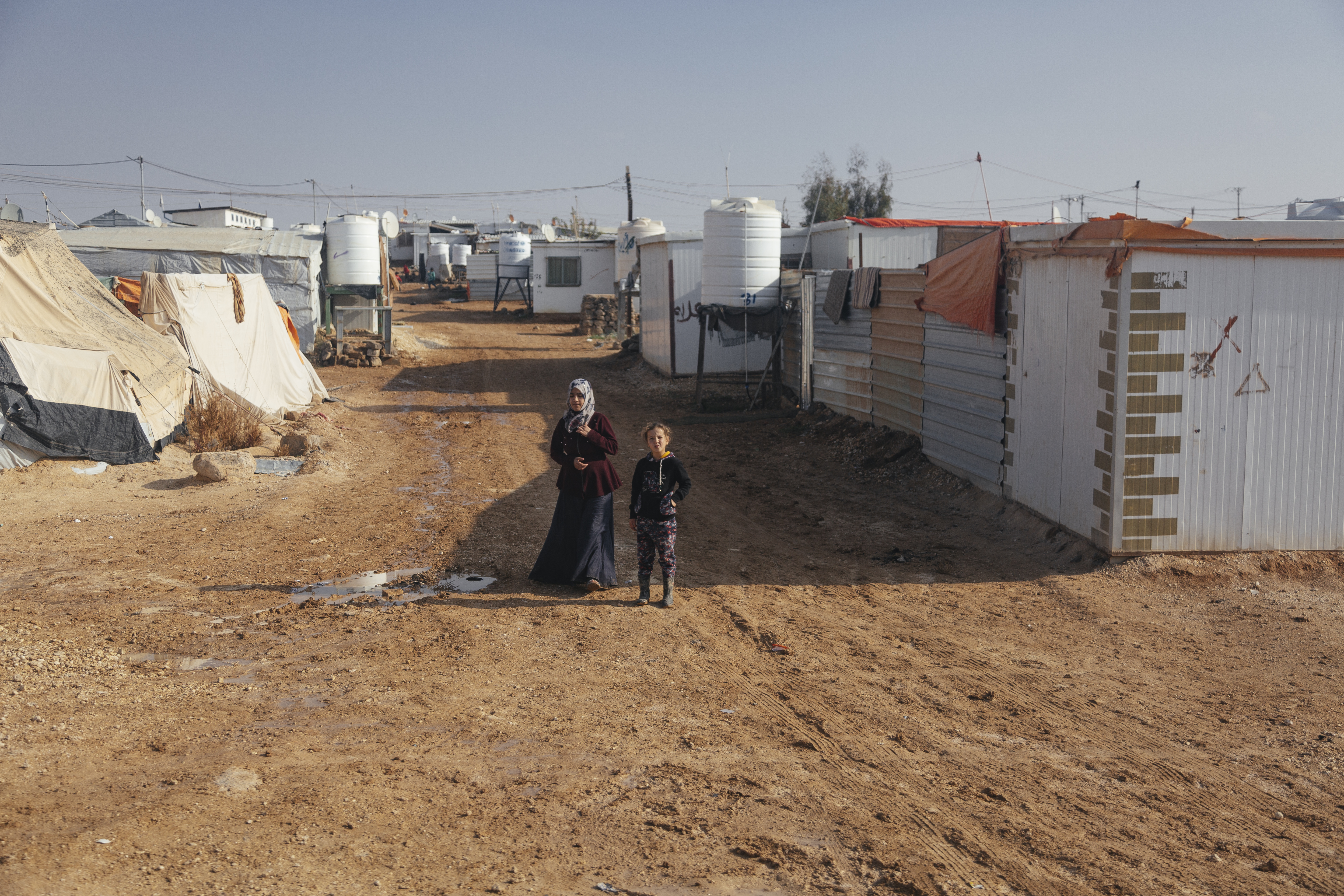 Zaatari Refugee Camp
Harris Public Policy students visited Zaatari refugee camp as part of the 2018 Pearson International Conflict Seminar to Jordan, where they met with Syrian refugees leading NGO programming within the camp.
Ramin Kohanteb/The Pearson Institute
Uniting
Research and Policy
Go Back
Joshua Charles
Pearson Fellow Alum
MPP'23
Joshua Charles, a Mexican-Saint Lucian American, is a recent Harris School of Public Policy graduate. Joshua is committed to addressing deficits in economic development through a multi-dimensional approach. For this reason, he has gravitated towards research and private sector work.
Presently, Joshua is the Chief Partnership Officer at Primesec Ghana Limited: an infrastructure development company headquartered in Accra, Ghana. He is also a Graduate Fellow at Cambridge Global Advisors, where he works deeply on projects related to cybersecurity. As a graduate student, he engaged with the Pearson Institute on issues of global conflict, while simultaneously pursuing an academic and policy expertise in financial policy and data analytics. Most recently, he served as a Sovereign Bond Research Intern for the Southern African Institute for Policy and Research.
Joshua has extensive global research experience. Joshua was a Research Mentee at the Research in Color Foundation, an organization aimed at increasing the number of PhD students of color in economics and economic-adjacent disciplines. Under the guidance of economist Dr. Sarah Jacobson, he researched the relationship between state-based armed conflict and fiscal crises. Joshua has also worked as a Research Assistant for Professor and Pearson Institute Director James Robinson. Prior to his time at the University of Chicago, Joshua worked as a Market Research Intern with Primesec Ghana Limited, and interned as a Sustainability Coordinator for the Global Livingston Institute in Uganda. Further, he was also a Public Debt Management Policy Research Intern at the African Forum and Network on Debt and Development in Zambia.
Joshua Charles earned a BS in interdisciplinary studies and a distinction in research from Cornell University.

Baidoa, Somalia
Makeshift, temporary shelter made of plastic and clothing at a refugee center in Baidoa, Somalia.