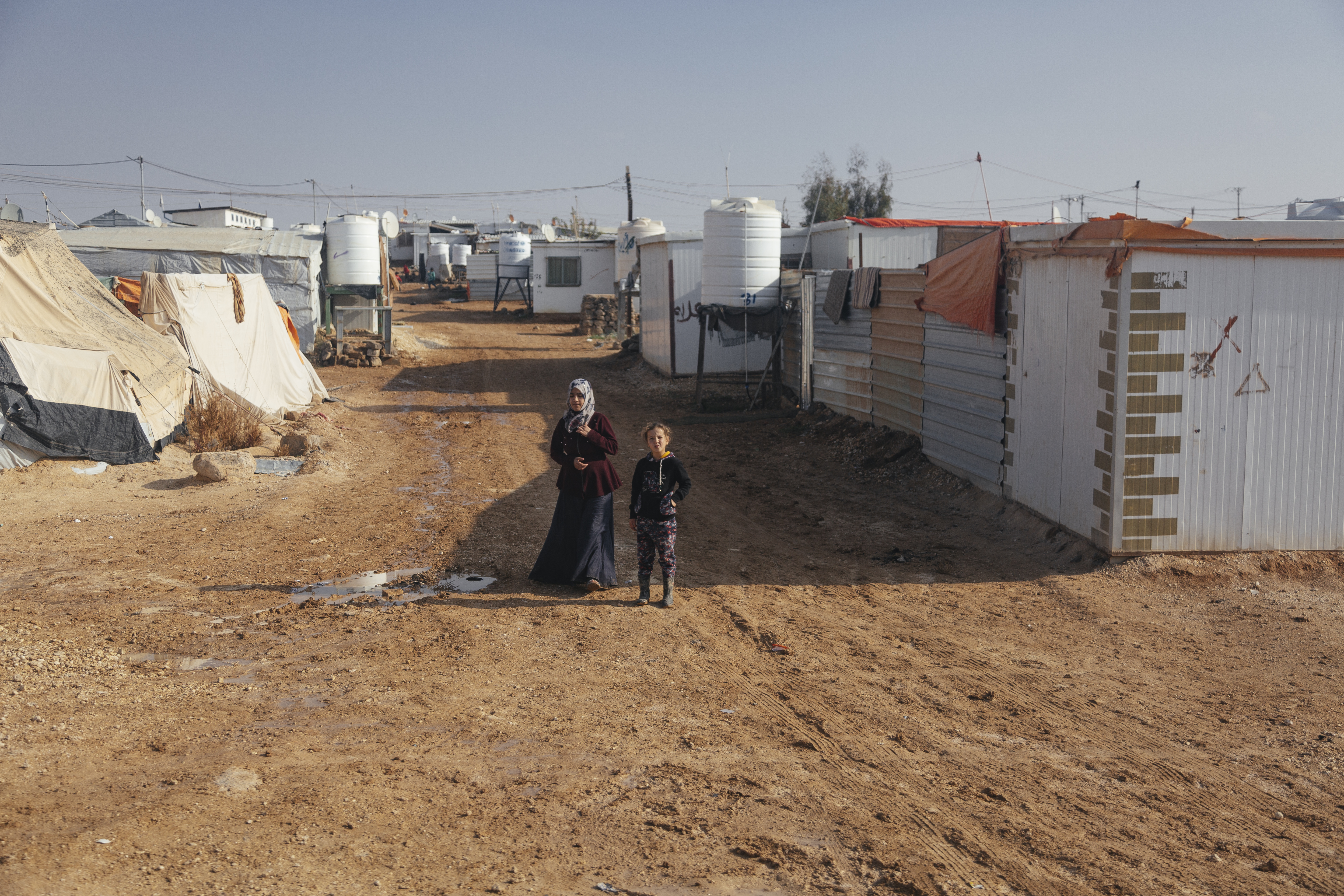 Zaatari Refugee Camp
Harris Public Policy students visited Zaatari refugee camp as part of the 2018 Pearson International Conflict Seminar to Jordan, where they met with Syrian refugees leading NGO programming within the camp.
Ramin Kohanteb/The Pearson Institute
Uniting
Research and Policy
Go Back
Julia Higgins
Pearson Fellow
MPP Candidate
Julia Higgins is a second year MPP student at the Harris School of Public Policy. Prior to her time at the University of Chicago, Julia supported health information system development and implementation of research initiatives at Partners in Health, a nonprofit organization that works with local governments and communities to deliver high-quality health care, address the root causes of illness, train providers, advance research, and advocate for policy change. She continues to support PIH's work in a part-time capacity while pursuing her graduate degree.
Previously, Julia served as a Princeton in Africa Fellow at Lwala Community Alliance, a grassroots-led NGO based in rural Western Kenya, where she designed and implemented a Community Health Worker (CHW) response application for COVID-19 management and trained CHWs to support expansion to an additional 30,000 beneficiaries in the Lwala service area. Prior to her time in Kenya, she began her career in the international development space at Social Impact, a DC-based monitoring and evaluation consulting firm, where she staffed impact and performance evaluations to assess the effectiveness of development interventions across a variety of sectors and countries.
During her time as a Pearson Fellow, she hopes to explore the relationship between conflict and health system sustainability, and to identify pathways for decolonizing the foreign aid sector. Academically, she is interested in behavioral and implementation science, population health and demography, and the process of movement building.
Julia also serves as a Brown Fellow for the Graduate Program in Health Administration and Policy across the university's professional schools. She holds a B.A. in political economy from UC Berkeley and speaks English, intermediate Spanish, and elementary Kiswahili.

Baidoa, Somalia
Makeshift, temporary shelter made of plastic and clothing at a refugee center in Baidoa, Somalia.