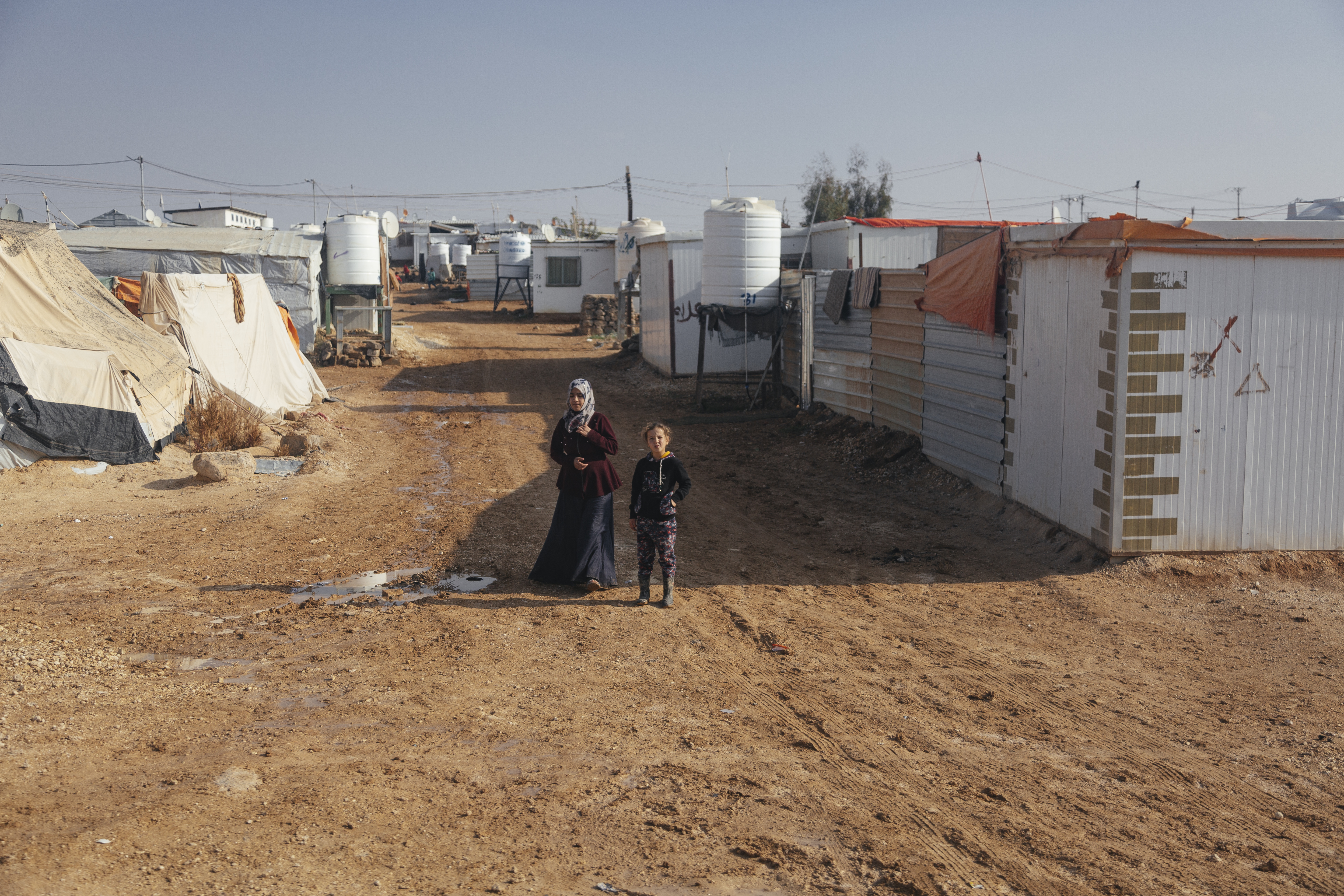 Zaatari Refugee Camp
Harris Public Policy students visited Zaatari refugee camp as part of the 2018 Pearson International Conflict Seminar to Jordan, where they met with Syrian refugees leading NGO programming within the camp.
Ramin Kohanteb/The Pearson Institute
Uniting
Research and Policy
Go Back
Laura Montenegro Helfer
Pearson Scholar
PhD'23
Early contact with the realities of southern Colombia contributed to Laura Montenegro's strong interests in history and economics—and questions about how states are formed and how societies function. She pursued these questions at the Universidad de los Andes, where she earned BA degrees in history and economics and an MA degree in economics.
Montenegro brings to The Pearson Institute significant field research experience and a growing portfolio of academic writing. As a research assistant to Professor James Robinson, she examined 19th- and 20th-century criminal codes, constitutions, and governmental debates to study political equilibria in Latin American countries. Working with Professor Ana María Ibáñez, Montenegro published a book chapter entitled "What Happened in the Rural Areas between 2010 and 2013? The Contribution of Land Access, Negative Shocks, and State Programs on Household Welfare." This publication used new longitudinal microdata to analyze consumer trends and welfare in rural Colombia. She has also collaborated on two working papers on migration and forced displacement in Colombia and has written two working papers on the political economy of land allocation in the country.
As a Pearson Scholar, Montenegro has focused her research on studying the dynamics of state formation in other national contexts and is currently researching for her project "Setting the Foundations for Apartheid: The Politics of Economic Distortion in the Cape of Good Hope."

Baidoa, Somalia
Makeshift, temporary shelter made of plastic and clothing at a refugee center in Baidoa, Somalia.