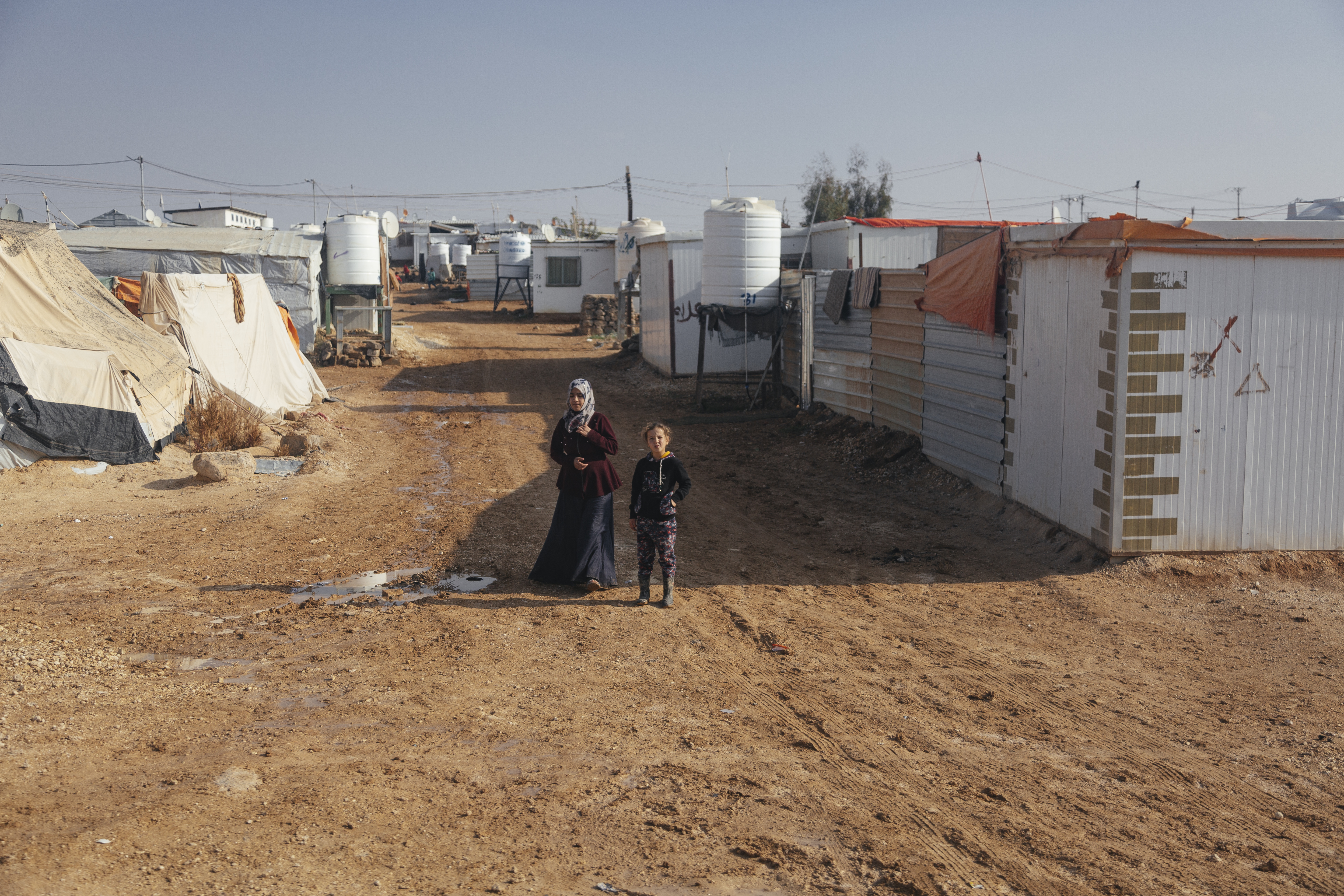 Zaatari Refugee Camp
Harris Public Policy students visited Zaatari refugee camp as part of the 2018 Pearson International Conflict Seminar to Jordan, where they met with Syrian refugees leading NGO programming within the camp.
Ramin Kohanteb/The Pearson Institute
Uniting
Research and Policy
Go Back
Mohammad Majd Itani
Pearson Fellow Alum
MPP'19
Mohammad Majd Itani, MPP'19, works with the UN Secretariat in Beirut, Lebanon. He previously worked as a researcher with the Economist Intelligence Unit and with the United Nations Development Programme (UNDP), where he was involved in the Beirut post-disaster emergency response, supporting efforts to provide preliminary economic damage assessments, draft a post-disaster needs assessment, and conduct surveys with affected industrial establishments in the aftermath of the August 2020 explosion.
While at Harris Public Policy, Itani participated in the Pearson Institute International Conflict Seminar in Jordan and earned the certificate in Global Conflict Studies. 
Prior to his time at the University of Chicago, Itani worked as an economic affairs intern with the United Nations Economic and Social Commission for Western Asia (ESCWA) Secretariat in Beirut. Previously, he completed internships at the Central Bank of Lebanon, focusing on monetary policy, and at the Lebanese Ministry of Economy and Trade, where he focused on consumer protection legislation. He has also volunteered with the United Nations Refugee Agency, where he collaborated with teams distributing aid to Syrian refugees in Mount Lebanon.
Itani holds an undergraduate degree in economics with honors from the American University of Beirut and studied abroad at the University of Michigan, at the London School of Economics and Political Science, and at Peking University.

Baidoa, Somalia
Makeshift, temporary shelter made of plastic and clothing at a refugee center in Baidoa, Somalia.