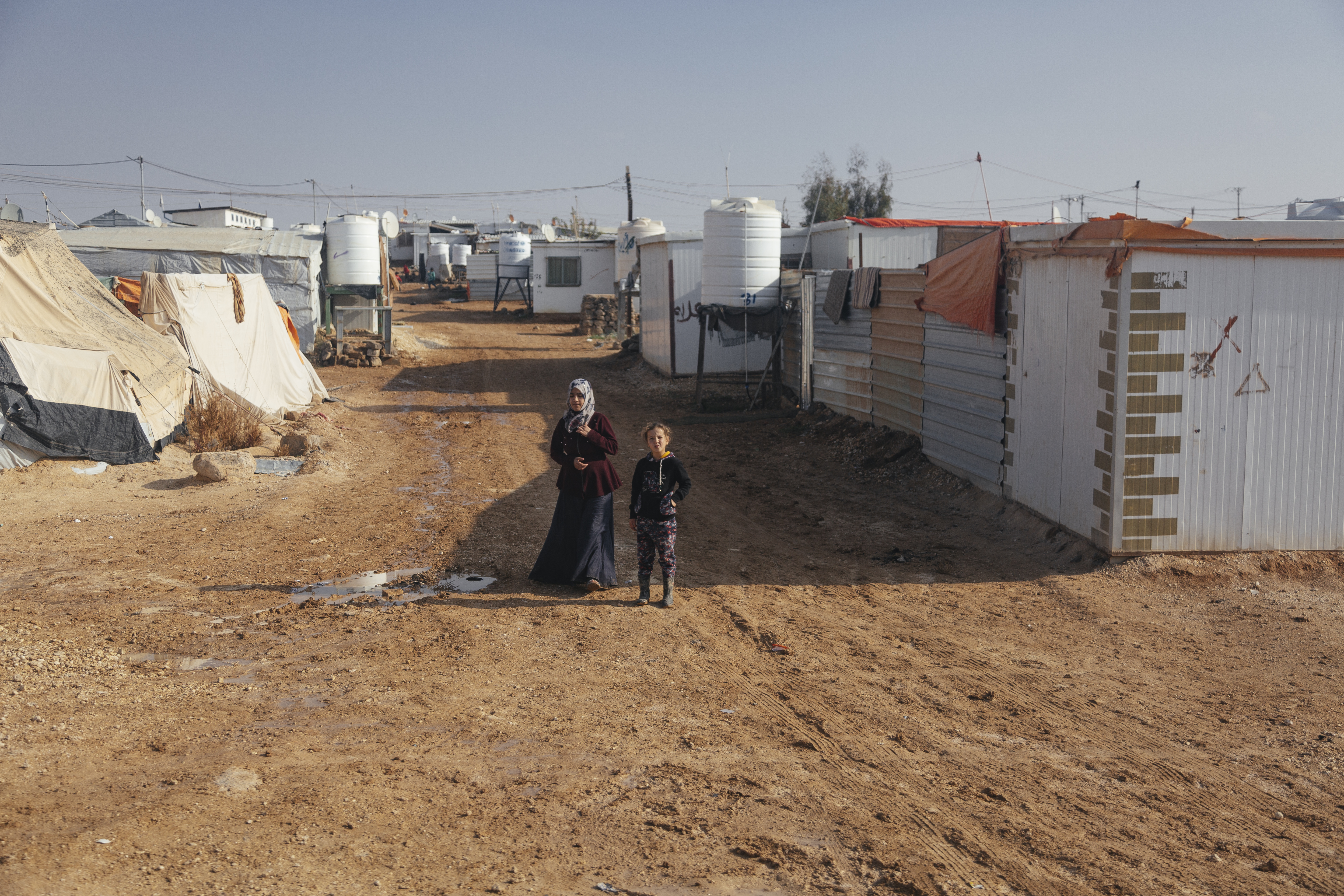 Zaatari Refugee Camp
Harris Public Policy students visited Zaatari refugee camp as part of the 2018 Pearson International Conflict Seminar to Jordan, where they met with Syrian refugees leading NGO programming within the camp.
Ramin Kohanteb/The Pearson Institute
Uniting
Research and Policy
Go Back
Myong Kun (Chris) Shin
Pearson Fellow
MPP Candidate
Myong Kun (Chris) Shin is a second-year MPP student at Harris Public Policy. Shin is a Harris Community Action Fellow and an Academic Committee member of the Harris Student Government. His academic interests include conflict studies, diplomacy and security policies, particularly in East Asia. At Harris, Shin wishes to develop his academic capabilities and broaden his network to effect meaningful change in the world by addressing security challenges on the Korean Peninsula.
Prior to his time at the University of Chicago, Shin served as an Intelligence Officer of the Republic of Korea (ROK) Armed Forces for over three years. As a ROK Army Lieutenant, he worked closely with both the U.S. and ROK armed forces in various military and diplomatic affairs.
At the Ministry of National Defense, Shin participated in the 2019 ROK-U.S. Special Measures Agreement (SMA) negotiations, which determined the expenditures associated with the stationing of the U.S. Armed Forces in ROK. He analyzed past deals and ongoing international affairs to formulate negotiation strategies. Specifically, Shin made significant contributions in signing of the implementation agreements of the SMA, assessing feasibility and legality of the terms of the deal.
At the ROK Joint Chiefs of Staff (ROK JCS), Shin joined the Operation Planning Branch and facilitated various ROK-U.S. bilateral contingency planning and strategic consultations. He provided qualitative analysis of various foreign strategic and operational-level documents ranging from U.S. Joint Operations Planning Process, U.S. National Defense Strategies, Indo-Pacific strategies, UNSC Resolutions, etc. Shin also assisted high-ranking discussions between the U.S. and ROK generals. Shin built strong rapports among all parties involved and facilitated seamless consultations on pressing Alliance issues. During his time at ROK JCS his team successfully updated the Korean Peninsula contingency plans and various strategic documents. Shin was awarded with the ROK JCS Chairman's Certificate and Chief Director of Operations Certificate.
Shin holds a Bachelor of Science in business and political economy from New York University Stern School of Business, during which he spent two semesters in London and a semester in Shanghai. He also holds a Master's in political science with concentration in international relations from Korea University School of Policy Studies where he graduated as a valedictorian of his class.

Baidoa, Somalia
Makeshift, temporary shelter made of plastic and clothing at a refugee center in Baidoa, Somalia.