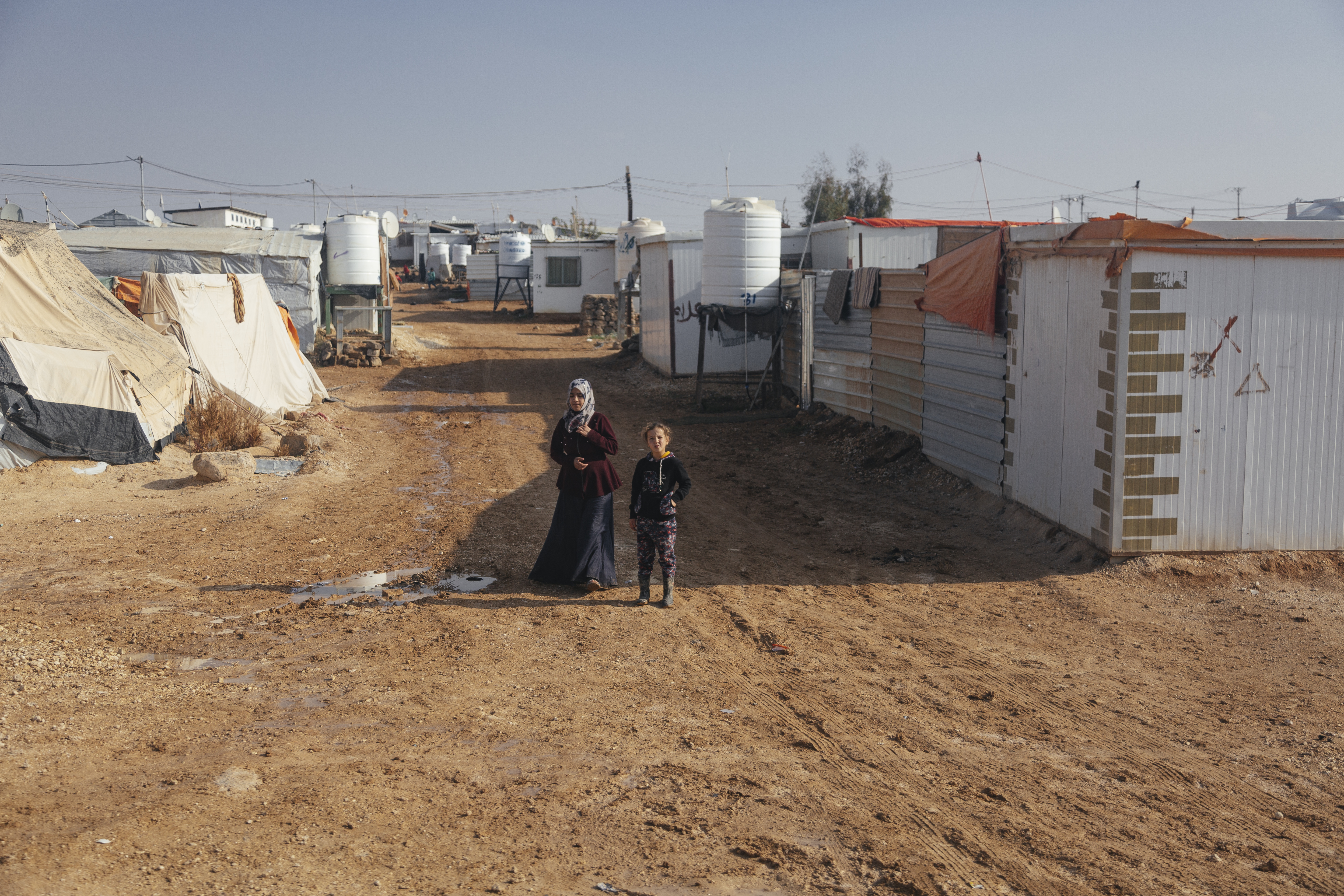 Zaatari Refugee Camp
Harris Public Policy students visited Zaatari refugee camp as part of the 2018 Pearson International Conflict Seminar to Jordan, where they met with Syrian refugees leading NGO programming within the camp.
Ramin Kohanteb/The Pearson Institute
Uniting
Research and Policy
Go Back
Santiago Hoyos
Pearson Fellow Alum
MPP'21
Santiago Hoyos, MPP'21, is a consultant with The Omidyar Group. 
While at Harris Public Policy, Hoyos worked as a consultant with the Kroc Institute of International Peace Studies on the Barometer Initiative in Colombia in the Peace Accords Matrix Program. He also worked as a research intern with Upland Advisors, a peacebuilding advisory nonprofit organization. In the summer of 2020 he completed an internship with the Kroc Institute.
Prior to his time at the University of Chicago, Hoyos served in Colombia's Ministry of Public Affairs Office of the Inspector General, where he worked for five years in the Victims and Demobilized Office as well as in the Peace and Victims Office. As a public servant, Hoyos coordinated official policy reports for Congress regarding the implementation of the Victims Law, taking depositions of hundreds of victims from different regions in Colombia and overlooking the victims' reparation process. He also visited conflict-affected regions in Colombia, where he engaged with victims, local leaders and governors in order to evaluate the policy-making process around the Victims Law. Finally, Hoyos worked with a team that negotiated the provisions between the ethnic communities and national government around the Framework Implementation Plan, an essential document in the peace process between former FARC guerrillas and Colombia's government.
Hoyos holds an undergraduate degree in political science from Universidad de los Andes.

Baidoa, Somalia
Makeshift, temporary shelter made of plastic and clothing at a refugee center in Baidoa, Somalia.